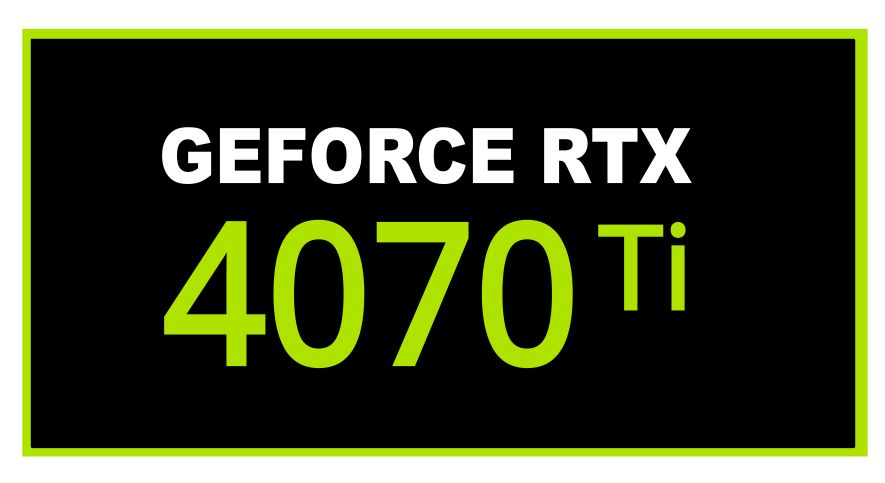 NVIDIA has officially announced (HERE, NVIDIA CES 2023 special event) the third member of the GeForce RTX 40 Series, the GeForce RTX 4070 Ti. The RTX 4070 Ti is actually the RTX 4080 12GB rebranded! Remember, the RTX 4080 12GB has been unlaunched. The RTX 4070 Ti is based on the AD104 GPU (Ada Lovelace architecture) and should be faster than previous generation RTX 3090 Ti.
The RTX 4070 Ti will be available for sale on January 5th, at the MSRP of $799.
GeForce RTX 4070 Ti specifications
GPU: AD104, core clock: 2310 MHz, boost clock: 2610 MHz
CUDA cores: 7680
SMs (Streaming Multiprocessors): 60
TMUs: 240
ROPs: 80
Tensor cores: 240
Ray tracing cores: 60
Memory: 12GB GDDR6X, 21 Gbps (1313 MHz real speed), 192-bit
TBP: 285 W
FP32 compute: 38.4 TFLOPS
Price: USD $799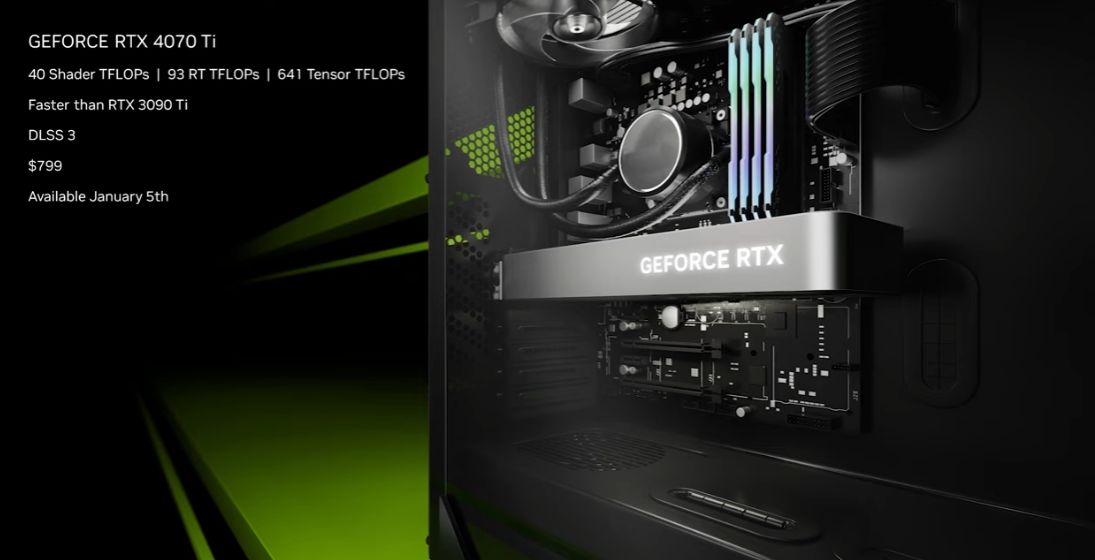 ---
UPDATE (2023.01.04)
But before buying a RTX 40 GPU, think a bit about what NVIDIA is saying HERE:
The RTX 30 Series continues to be the best GPU for mainstream gamers.
Reviews
Should you buy the GeForce RTX 4070 Ti?
Please don't. It's a beast of a card that shows what Nvidia's stellar hardware and software engineers are capable of—but not that this eye-watering price.
— PCWolrd.com review —
NVIDIA's Rip-Off – RTX 4070 Ti Review & Benchmarks