AMD has unveiled yesterday the new family of graphics cards based on the architecture with the first members: the flagship Radeon RX 7900 XTX and the Radeon RX 7900 XT.
Both graphics cards are based on the Navi 31 GPU and use the PCI-Express 4.0 interface. The RX 7900 XTX is a 355-Watt graphics card with two regular 8-pin power connectors. The RX 7900 XT is a bit less greedy with only 300 Watts and two 8-pins power connectors too.
The Navi 31 GPU is a GPU made of chiplets (multiple logic dies on a multi-chip module or MCM GPU): one GCD (graphics compute die) surrounded by six MCDs (memory cache die). The core of the GPU is the GCD that contains the compute units, the ray tracing units, the ROPs. The RDNA3 architecture introduces dual-issue stream processors: their throughput is doubled over previous generation. That's why you can see here and there that the Navi 31 has 12288 cores: actually it's just 6144 cores * 2. The Navi 31 GPU has still 64 shader cores per compute unit, like RDNA2.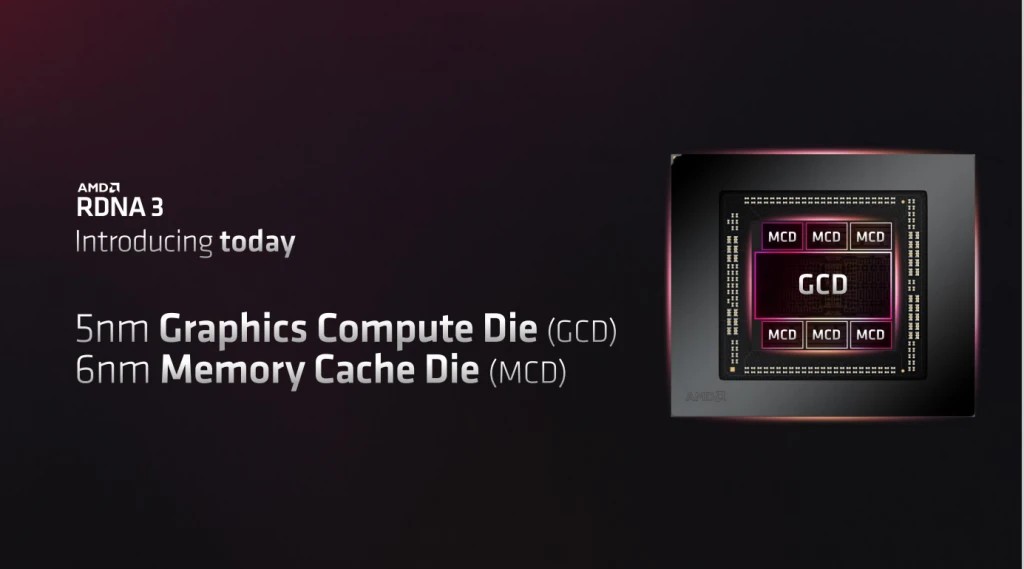 The Navi 31 has an impressive 61 TFLOPS of FP32 raw compute power which is a 165% boost compared to Navi 21 (23 TFLOPS).
The Radeon RX 7900 XTX and 7900 XT will be available on December 13 2022. The RX 7900 XTX will cost USD $999 while the RX 7900 XT will be priced at USD $899.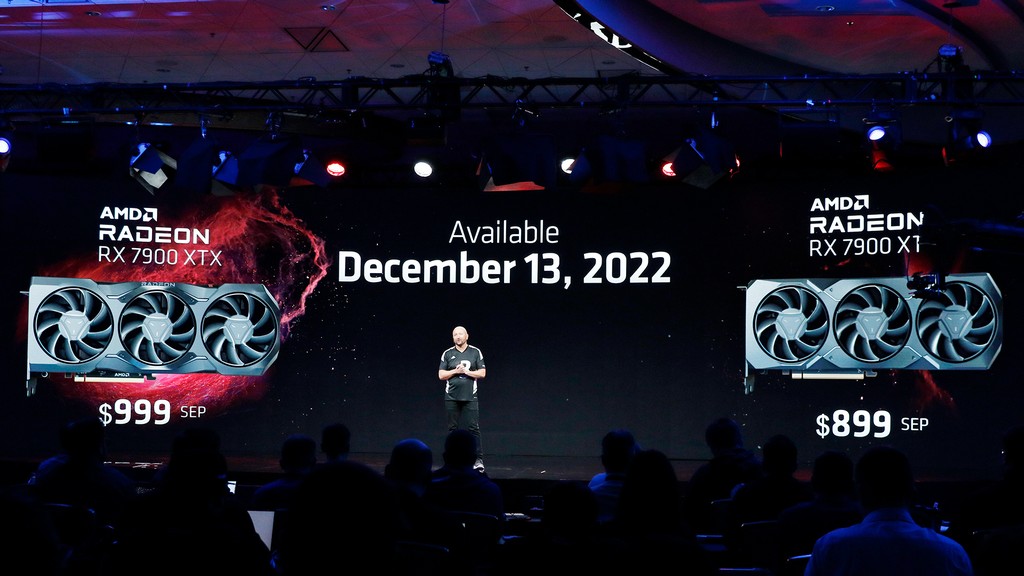 Radeon RX 7900 XTX specifications
GPU: Navi 31 (RDNA3), base clock: 1.9GHz, boost clock: 2.5GHz, transistors: 58 billions
Cores: 6144
Compute units: 96
Ray tracing units: 96
TMUs: 384
ROPs: 192
FP32 performance: 61 TFLOPS
Memory: 24GB GDDR6, 20 Gbps, 384-bit memory bus (6 MCDs)
TPB (total board power): 355 Watts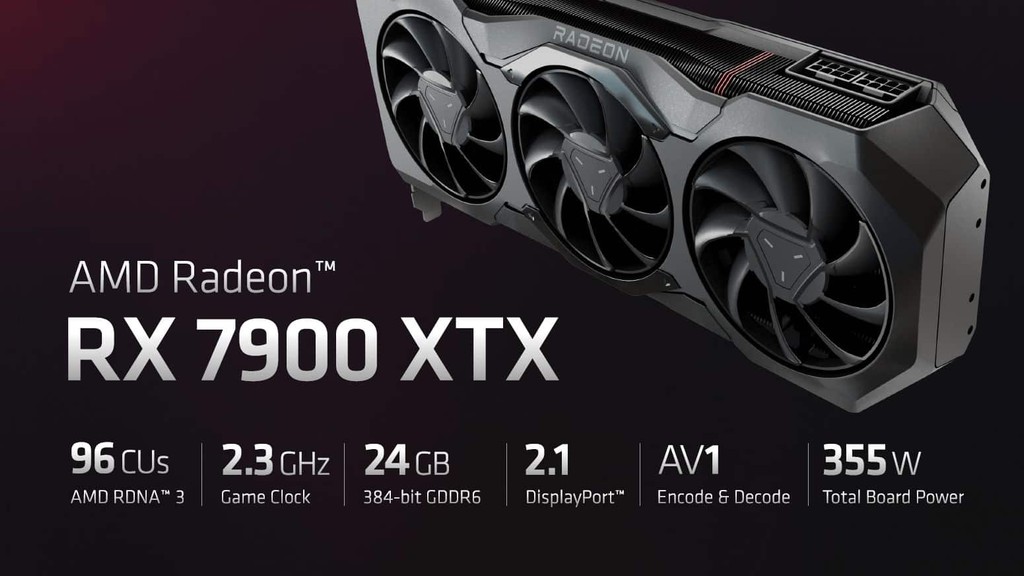 Radeon RX 7900 XT specifications
GPU: Navi 31 (RDNA3), base clock: 1.5GHz, boost clock: 2.4GHz, transistors: 58 billions
Cores: 5376
Compute units: 84
Ray tracing units: 84
ROPs: 192
FP32 performance: 52 TFLOPS
Memory: 20GB GDDR6, 20 Gbps, 320-bit memory bus (5 MCDs)
TPB (total board power): 300 Watts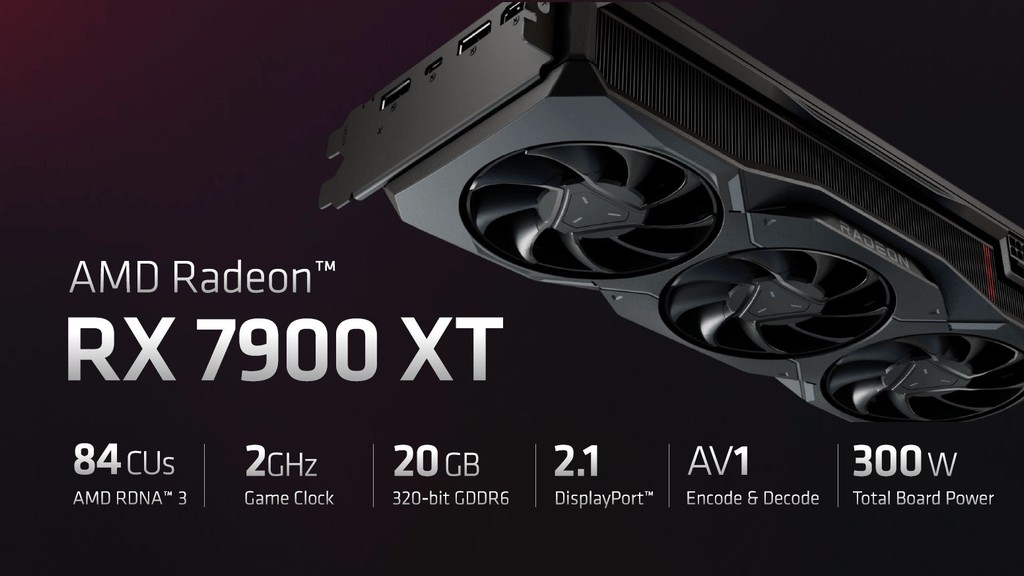 Ray tracing performances;