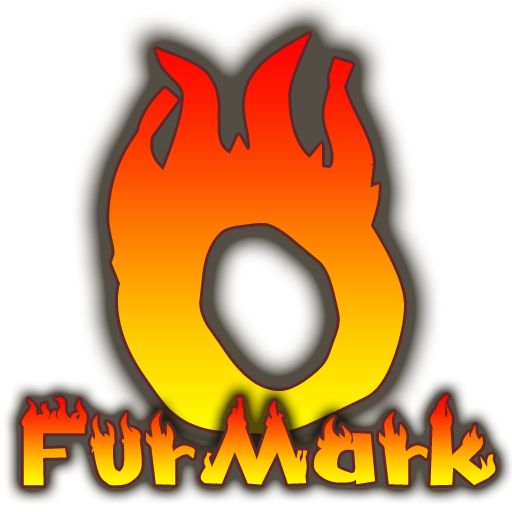 A new version of FurMark, the popular GPU stress test utility for NVIDIA GeForce and AMD Radeon graphics cards, is available.
1 – Downloads



FurMark 1.28.0.0

To ensure the integrity of your download, you can verify the following checksum values / hashcodes (a tool like H4shG3n can help you): FurMark_1.28.0.0_Setup.exe hash codes:


- file size : 12603203 bytes
- MD5       : 5822995cfbd0bd19557efd3fe0db9a13
- SHA-1     : 38a36630813a65066e671db5bc65c924d5a215f6
- SHA-256   : dabaff7b581e64d51fefbf911e7a7289149cb56afb80d866d81d181c52856b13



Previous versions:


Useful links:

FurMark 1.28 comes with a new GPU monitoring code for AMD Radeon graphics cards based on shared memory to read hardware sensors. This technique is more efficient and has less CPU overhead compared to previous technique (a function call for each type of sensor). And for Radeon GPUs with RDNA architecture, the chip power draw is now displayed as well as the PPW (Performance Per Watt).
Windows 11 support has been added: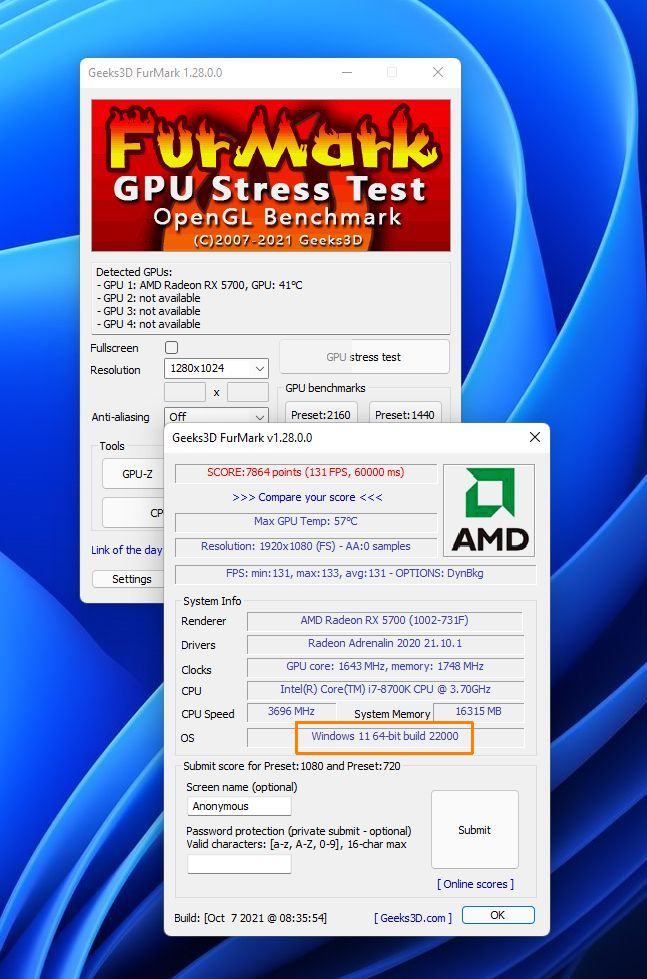 2 – Changelog

Version 1.28.0.0 - 2021.10.07
+ added display of GPU chip power for Radeon GPUs (RDNA) + PPW.
! updated GPU monitoring code for AMD Radeon graphics cards.
! updated: GPU-Z 2.43.
! updated: GPU Shark 0.24.2.0.
! updated: ZoomGPU 1.32.2 (GPU monitoring library) with Win11 support.