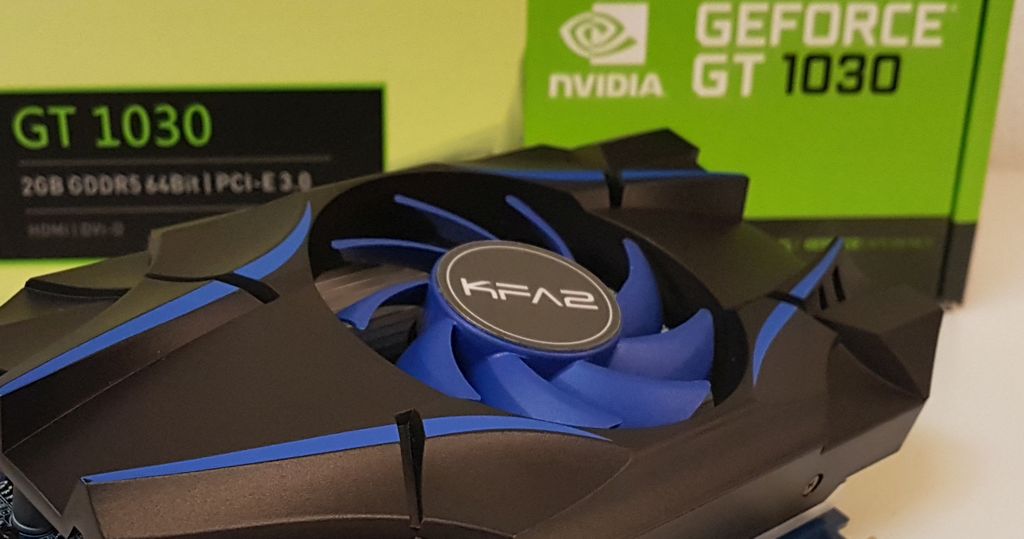 Here is a quick unboxing of KFA2's GeForce GT 1030 2G, an entry level graphics card based on the Pascal GP108 GPU. This is not a new GPU, (it has been launched in 2017) but the GT 1030 is still on sale today. This more-or-less $100 graphics card is perfect if you have basic 3D needs (you can run fortnite at 60FPS, medium quality 1080p) or don't want to spend much money in a graphics card. The GT 1030 supports OpenGL 4.6 and Vulkan 1.2.
But be careful, all GT 1030 are not equal. Some (the best) come with GDDR5 graphics memory while others (the worst) come with DDR4 memory causing a massive drop in performance. This KFA2 GT 1030 has GDDR5 memory!
A idle state, the fan always spins and is very quiet which is an important detail for an entry level graphics card.
More information about the KFA2 GeForce GT 1030 2G can be found on the homepage.