AMD has officially launched the first batch of Big Navi graphics cards today with the Radeon RX 6800 XT and the Radeon RX 6800. Radeon RX 6000 Series was announced two weeks ago.
Both cards are powered by the Navi 21 GPU (the Big Navi, 7nm) based on the new RDNA2 architecture. And according to the reviews, AMD has done a very good job. TechPowerUp wrote:
The Radeon RX 6800 XT is almost twice (!) as fast as the Radeon RX 5700 XT, quite a huge gain generation-over-generation. The RX 6800 XT is just 6% behind the RTX 3080, 25% faster than the RTX 2080 Ti and the RTX 3070. Before AMD's announcement I've heard people say "oh if AMD could only match 2080 Ti, that would be huge win for them". NVIDIA's fastest, the RTX 3090 is 16% faster than the RX 6800 XT, at much higher pricing. AMD has the RX 6900 XT ready for that, we'll know more details soon.
Looks promising!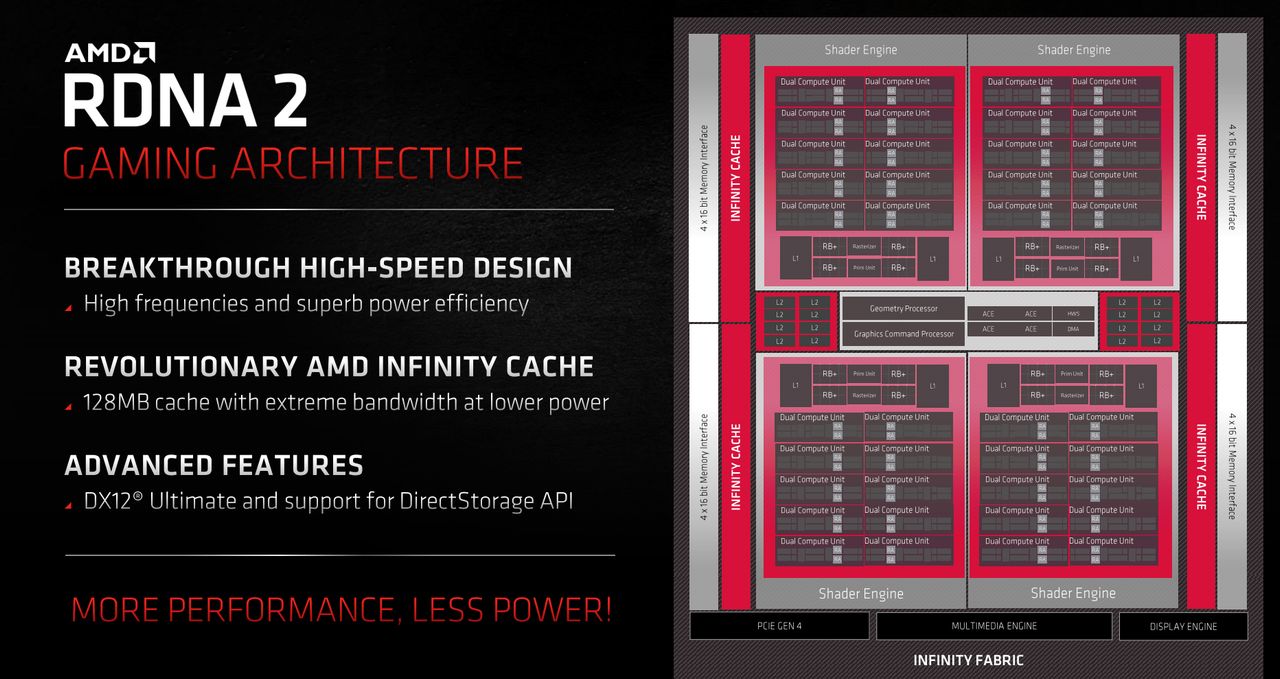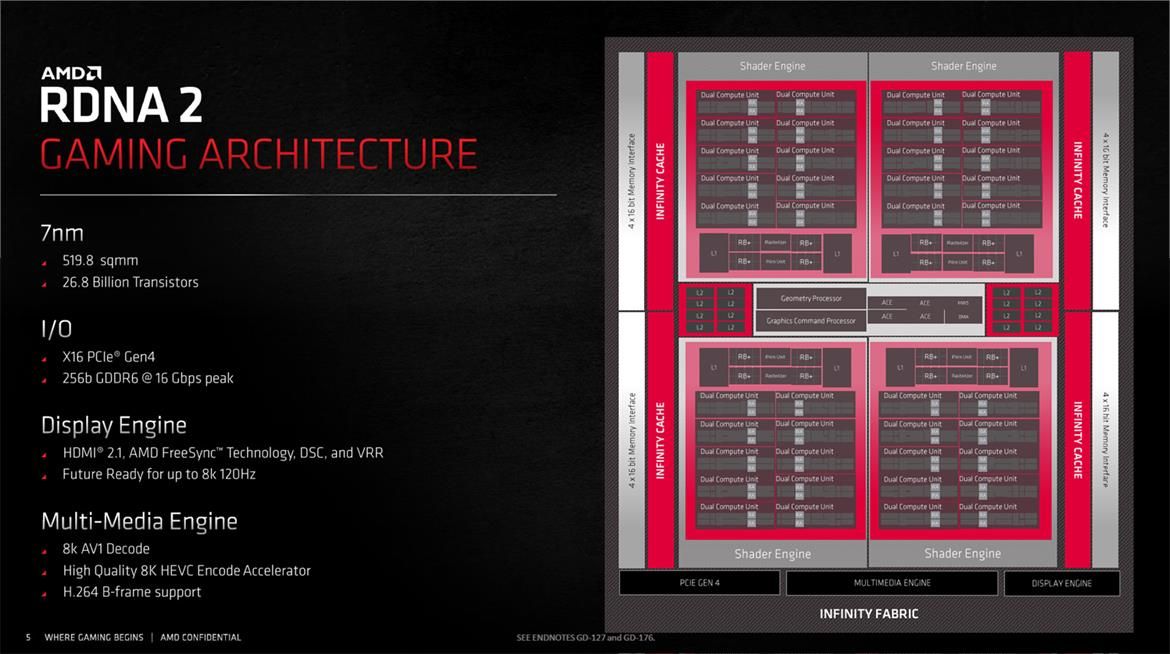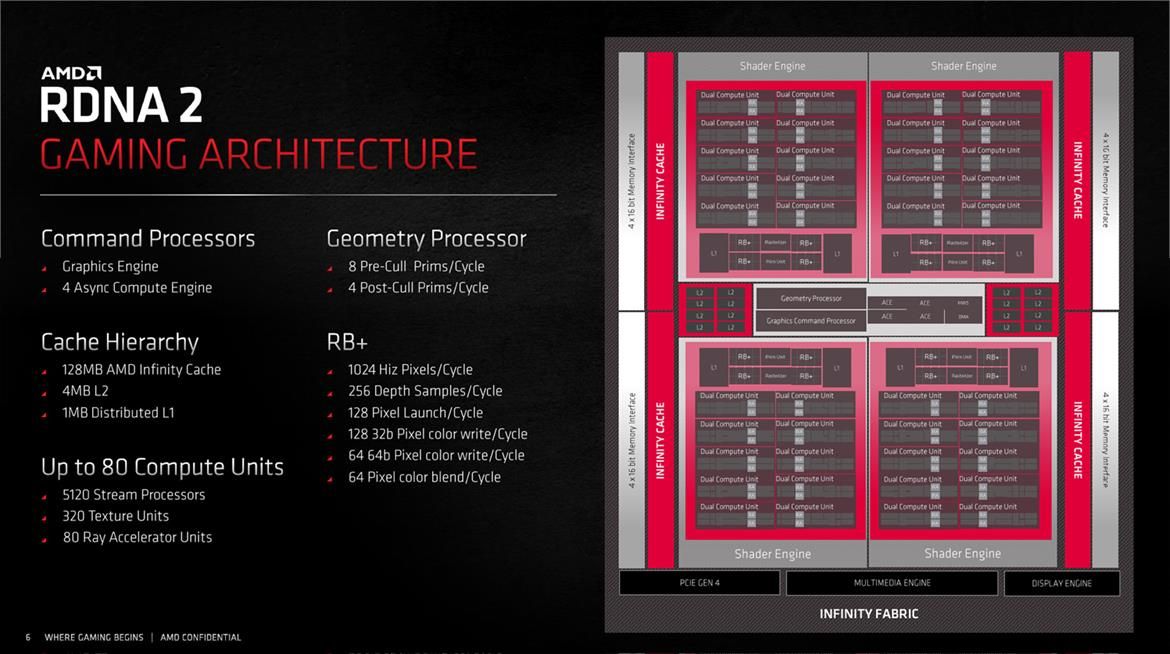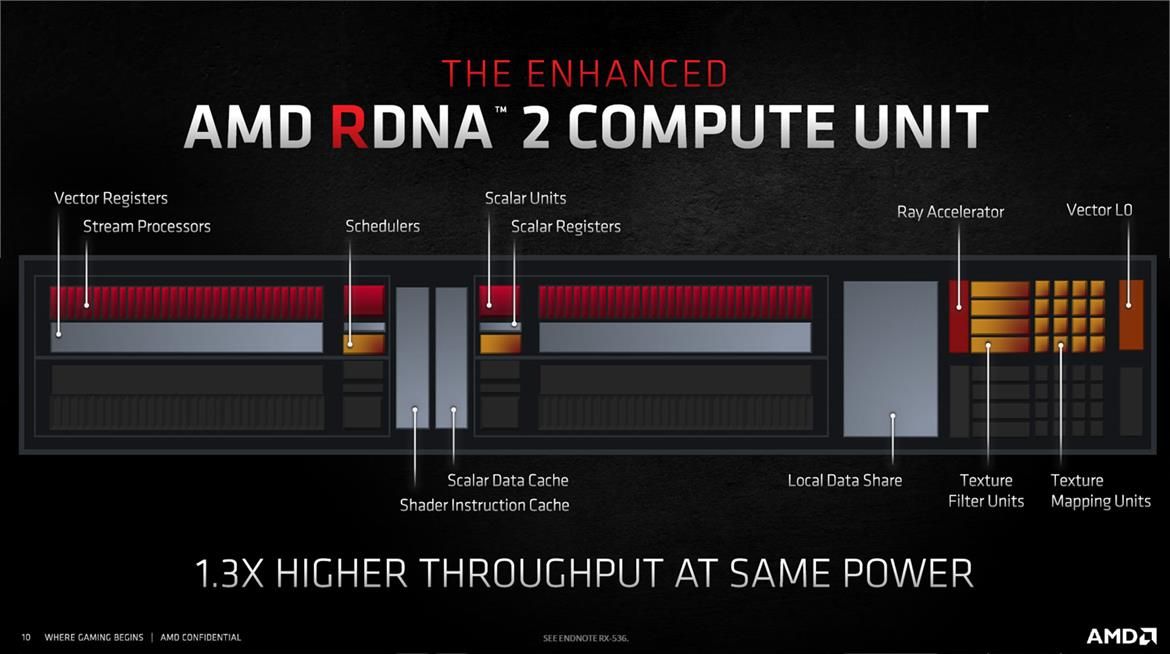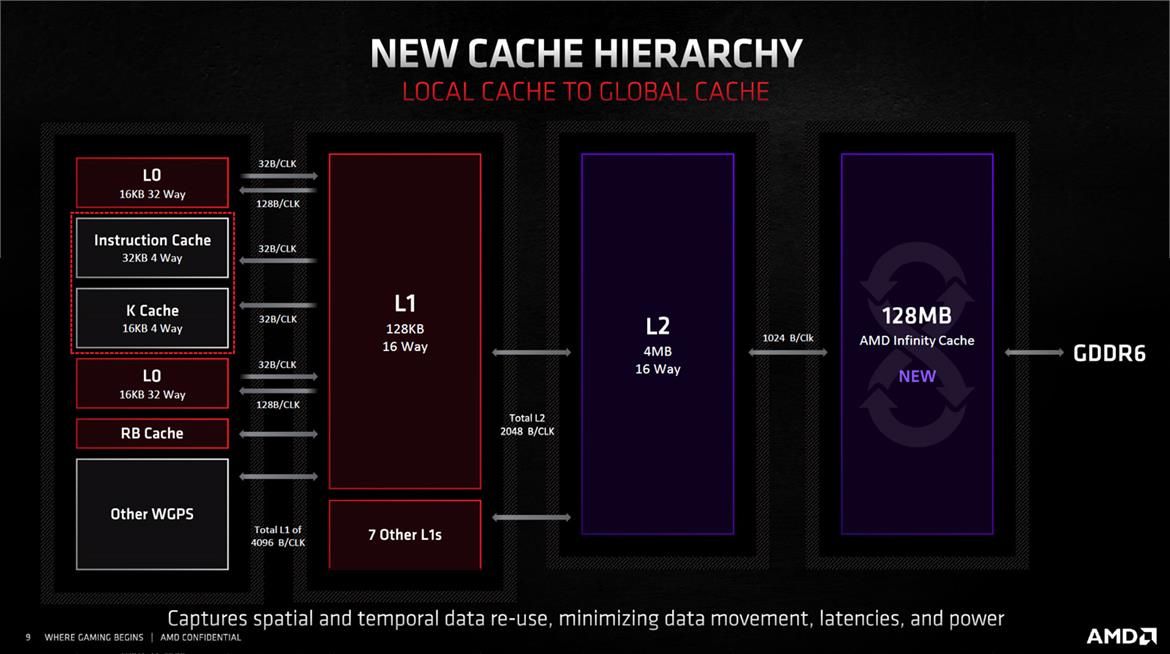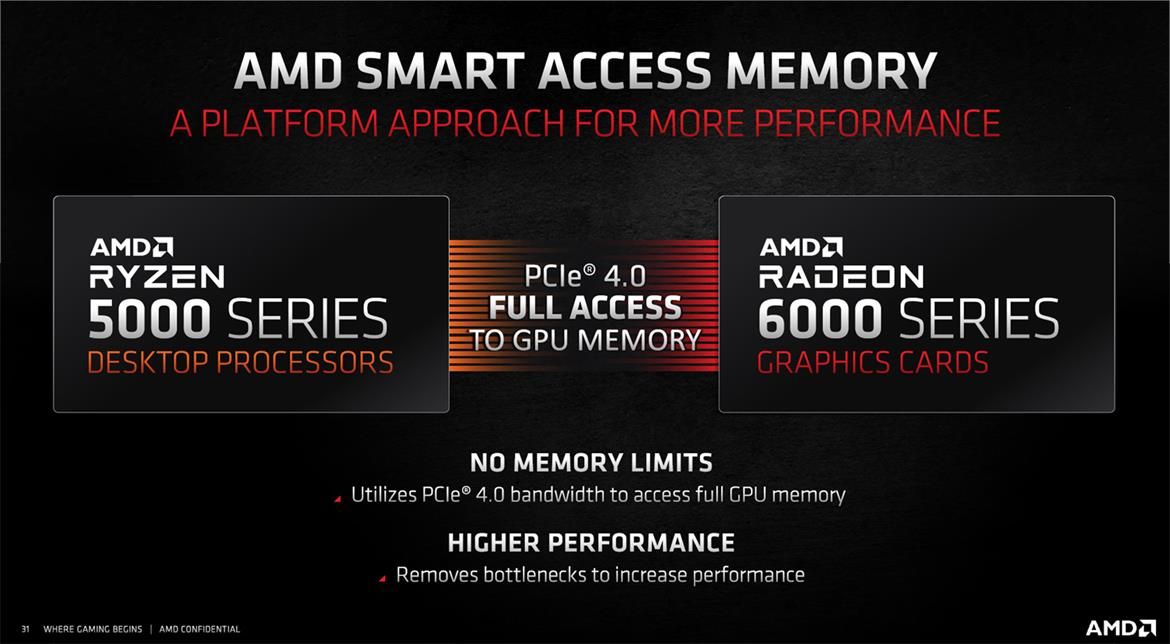 The PCB of the RX 6800 XT:


The RDNA2 architecture comes with hardware raytracing support. From the first tests (and first drivers) it seems there is an important loss in performance, more pronounced than on NVIDIA GeForce RTX. The raytracing performance of RX 6000 Series is more or less the same than GeForce RTX 20 Ti.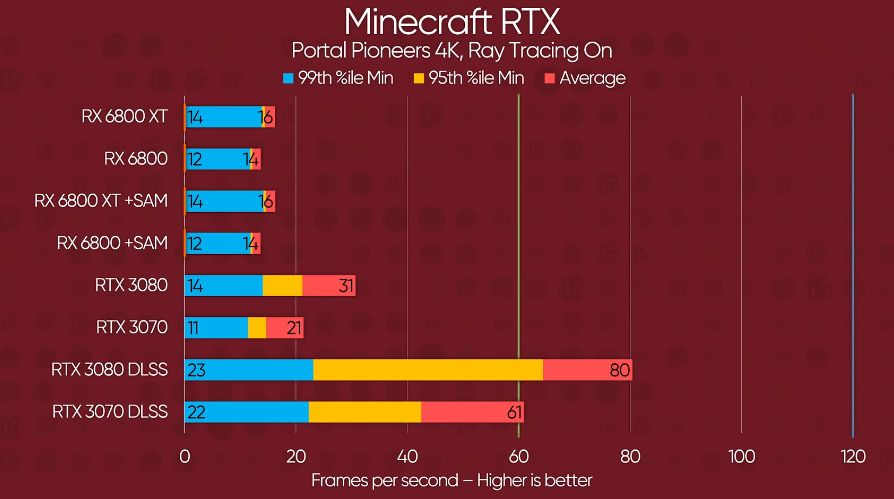 The major issue with Radeon RX 6800 Series is like NVIDIA RTX 30 Series: the availability. Here is what B&H posted today: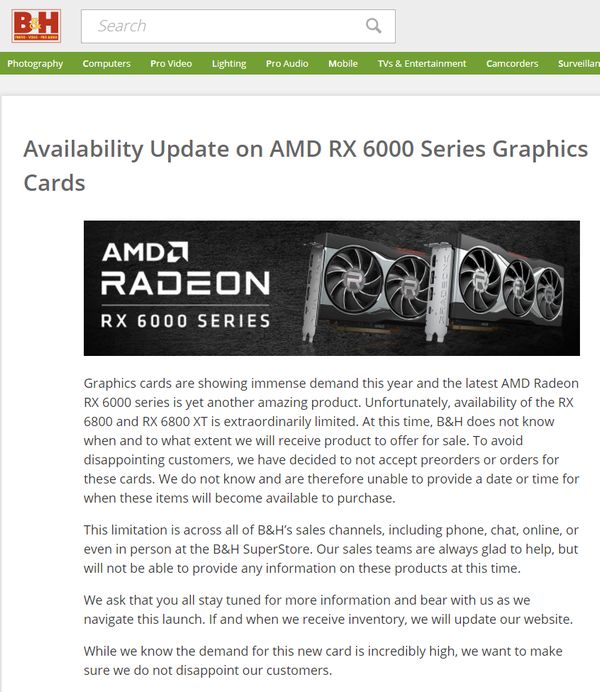 Reviews
Video Reviews

AMD Radeon RX 6800 XT GPU Review: Gaming, Thermals, Noise, & Smart Access Memory Benchmarks


Radeon RX 6800 XT e 6800, le prime schede video AMD con supporto al ray tracing


AMD did NOT disappoint me