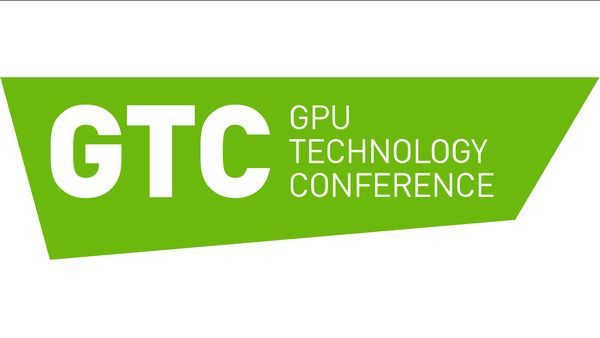 NVIDIA's GPU Technology Conference (GTC) has opened its virtual and covid-proof doors today on recent hardware and software news from NVIDIA.
NVIDIA RTX A6000
The NVIDIA RTX A6000 is the successor of previous Quadro RTX 6000 / RTX 8000. But the Quadro naming seems to belong to the past even if NVIDIA still uses it in the RTX A6000 homepage link.
Like previous Quadro, this new RTX A6000 is a beast. This new graphics card, designed for professionals, is based on Ampere architecture and comes with a full GA102 GPU: all 84 SMs (Streaming Multiprocessors) are enabled, for a total of 84*128 = 10752 CUDA cores (the RTX 3090 has only 82 SMs = 10496 cores). The RTX A6000 has a whopping 48GB of GDDR6 with error-correcting code (ECC) support. The RTX A6000 can be connected to another RTX A6000 via a NVLink bridge, leading to the insane amount of 96GB of graphics memory. The max power consumption of the A6000 is 300W.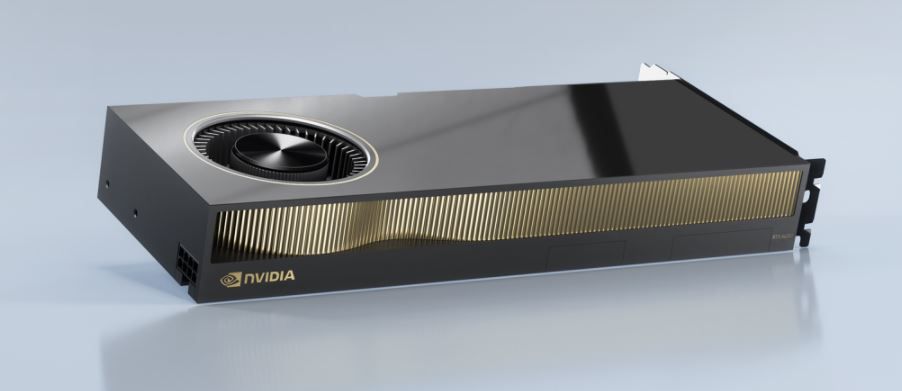 More details can be found in this article: NVIDIA Ampere Architecture GPUs for Professional Designers Bring Unparalleled Performance to Desktop, Data Center and Cloud.
Jetson Nano 2GB
NVIDIA has unveiled the Jetson Nano 2GB Developer Kit. The Jetson Nano 2GB is a Single Board Computer (SBC) like the Raspberry Pi and has the following specifications:
CPU: Quad-core ARM A57 @ 1.43 GHz
GPU: 128-core NVIDIA Maxwell
Memory: 2 GB 64-bit LPDDR4 25.6 GB/s
Storage: microSD
Network interfaces: Gigabit Ethernet + 802.11ac wireless
Display output: HDMI
USB: 1x USB 3.0 Type-A, 2x USB 2.0 Type-A, 1x USB 2.0 Micro-B
GPIO: 40-pin header (GPIO, I2C, I²S, SPI, UART), 12-pin Header (Power and related signals, UART) and 4-pin fan header
Power: USB-C 5V/ 3A
The Jetson Nano 2GB dev kit is priced at USD $59.
This is not a new product: it's based on the Jetson Nano released in 2019 (that had 4GB RAM + more USB ports).
The NVIDIA Jetson Nano 2GB Developer Kit is ideal for teaching, learning, and developing AI and robotics. With an active developer community and ready-to-build open-source projects, you'll find all the resources you need to get started. It delivers incredible AI performance at a low price and makes the world of AI and robotics accessible to everyone with the exact same software and tools used to create breakthrough AI products across all industries. There's no better way to start.

The Jetson Nano 2GB Developer Kit will be available worldwide starting at the end of October 2020.
More info: New Jetson Nano 2GB Developer Kit