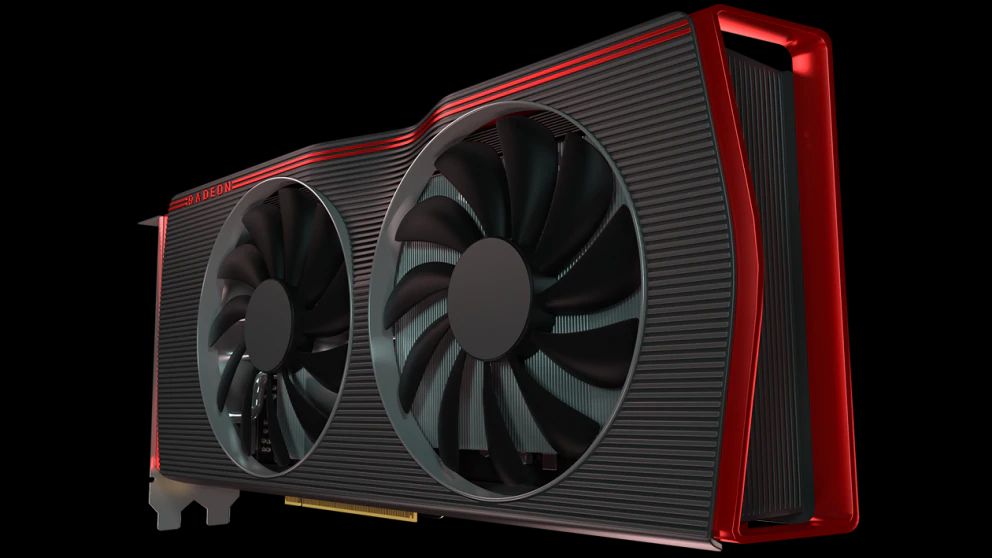 Yesterday, AMD unveiled, during CES 2020, a new Radeon RX 5000 family, the Radeon RX 5600 with two members: the RX 5600 and the RX 5600 XT. The RX 5600 XT is for desktop PCs while the RX 5600 is intended for other markets like OEM desktops.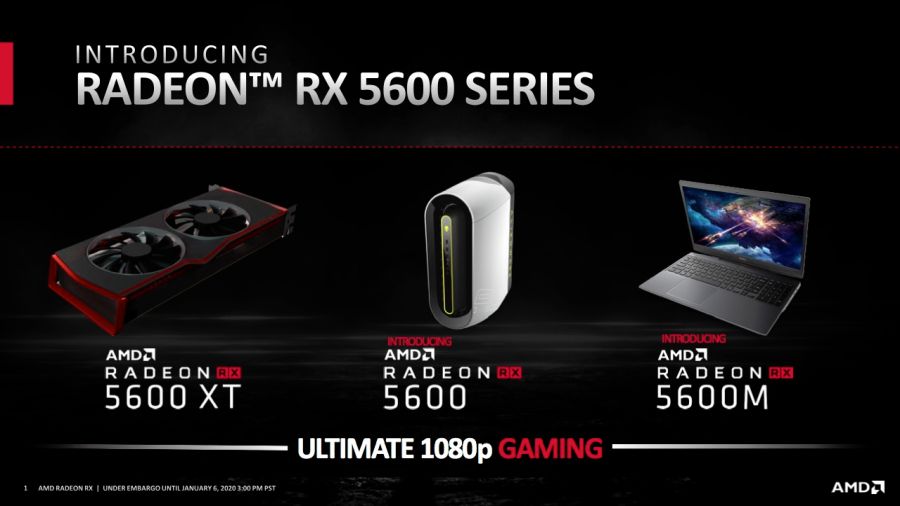 The interesting product is the Radeon RX 5600 XT. This graphics card is based on a cut-down version of the Navi 10 GPU which is present in full version on the Radeon RX 5700 XT. The RX 5600 XT has the same number of stream processors than the RX 5700 non-XT.
The RX 5600 XT targets NVIDIA GeForce GTX 1660 Ti and will cost USD $279.
Main specs of the RX 5600 XT
GPU: Navi 10 (RDNA) @ 1560 MHz (boost clock), TSMC 7nm, 10.3 billion transistors
Shader units: 2304 stream processors
Compute units: 36 (64 SPs / CU)
Texture units (TMUs): 144
ROPs: 64
FP32 performance: 7.2 TFLOPS
Memory: 6GB GDDR6 @ 12Gbps, 192-bit memory interface, bandwidth: 288GB/s
TDP: 150W
Power connectors: 8-pin
HDMI 2.0: 4k@60Hz
Main specs of the RX 5600
GPU: Navi 10 (RDNA) @ 1560 MHz (boost clock), TSMC 7nm, 10.3 billion transistors
Shader units: 2048 stream processors
Compute units: 32 (64 SPs / CU)
Texture units (TMUs): 128
ROPs: 64
FP32 performance: 6.4 TFLOPS
Memory: 6GB GDDR6 @ 12Gbps, 192-bit memory interface, bandwidth: 288GB/s
TDP: 150W
Power connectors: 8-pin
HDMI 2.0: 4k@60Hz

More links:

Update 2020.01.23: Reviews