I quickly tested (OpenGL and Vulkan) the new Max Frame Rate feature added in the freshly released GeForce 441.87 driver:
Maximum Frame Rate

This driver introduces a new Max Frame Rate setting that allows users to cap the frame rate at which a 3D game or application is rendered. This feature is helpful when trying to save power, reduce system latency or paired with your NVIDIA G-SYNC display to stay within variable refresh rate range. Access the feature from the NVIDIA Control Panel->Manage 3D Settings->Max Frame Rate.
The max framerate can be set in the control panel. Min value is 40 FPS and max value is 240 FPS. For the test, I set the max framerate to 100 FPS: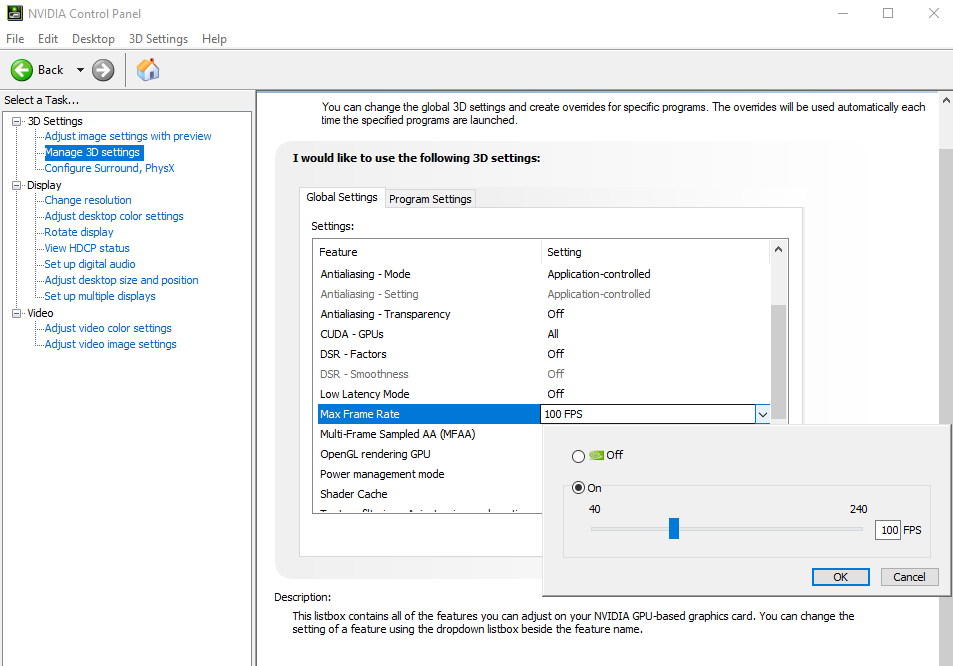 The max framerate feature is available for any 3D API (Direct3D, Vulkan and OpenGL) and for any 3D application.
OpenGL test
I launched the latest GeeXLab 0.29.10 and loaded an OpenGL demo. Here are the framerates, GPU usage (GeForce RTX 2080) and core clock:
– max framerate disabled: 1750 FPS, GPU usage 64%, core clock: 2025 MHz
– max framerate enabled: 98 FPS, GPU usage: 21%, core clock: 525 MHz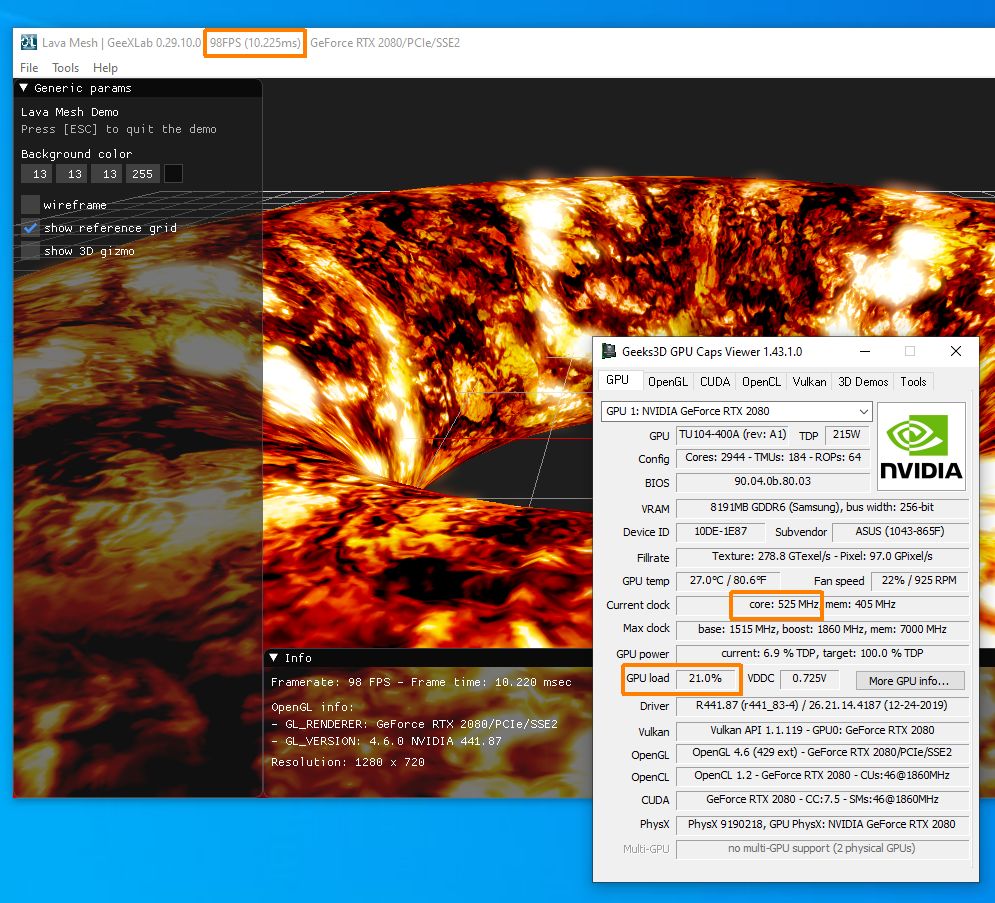 Vulkan test
I tested a tessellation demo. Here are the framerates:
– max framerate disabled: 3300 FPS, GPU usage 63%, core clock: 2025 MHz
– max framerate enabled: 98 FPS, GPU usage: 27%, core clock: 435 MHz