---
Downloads:
---
Here is a new version of MadView3D, a 3D model viewer based on GeeXLab. MadView3D can load many 3D file formats including .3ds, .obj, .glTF, .fbx, etc.
Release Notes
This new version of MadView3D comes with the following changes and improvements:
new user interface: the user interface has been cleaned and reorganized, only essential information is now visible.
new keyboard shortcuts have been added like TAB to fully hide or show the user interface, L for wireframe, G for the reference grid or B for back face culling.
a new function has been added to display vertex normals. This function requires geometry shaders and then is only available on OpenGL 3.2+ capable systems (for this release: Windows and Linux).
all settings are now stored in a SQLite3 database.
on Windows platforms, an option is available (in the MISC panel) to add MadView3D in the Explorer context menu. Useful to quickly open a 3D model file.
MadView3D 0.4.0 is based on GeeXLab 0.29.7. For Linux users, this means that MadView3D 0.4.0 can run on both recent and a bit older Linux distributions because MadView3D no longer requires the GLIBC 2.27 but is now linked with GLIBC 2.23 (Ubuntu 16.04).
For Windows users, I added two vbscript files that allow to add an "Open with MadView3D" entry to the context menu of Windows Explorer:
– reg_add.vbs: add MadView3D to the context menu
– reg_del.vbs: remove MadView3D from the context menu

3D Model visualization, with 3D gizmo manipulator (MadView3D 0.4.1)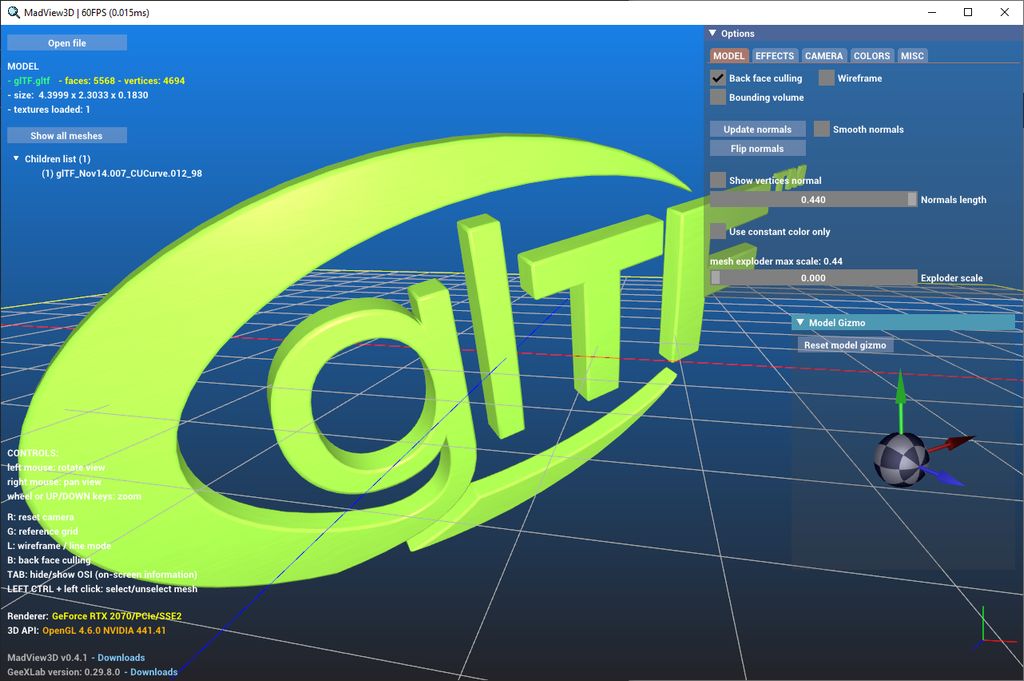 3D Model visualization (MadView3D 0.4.0)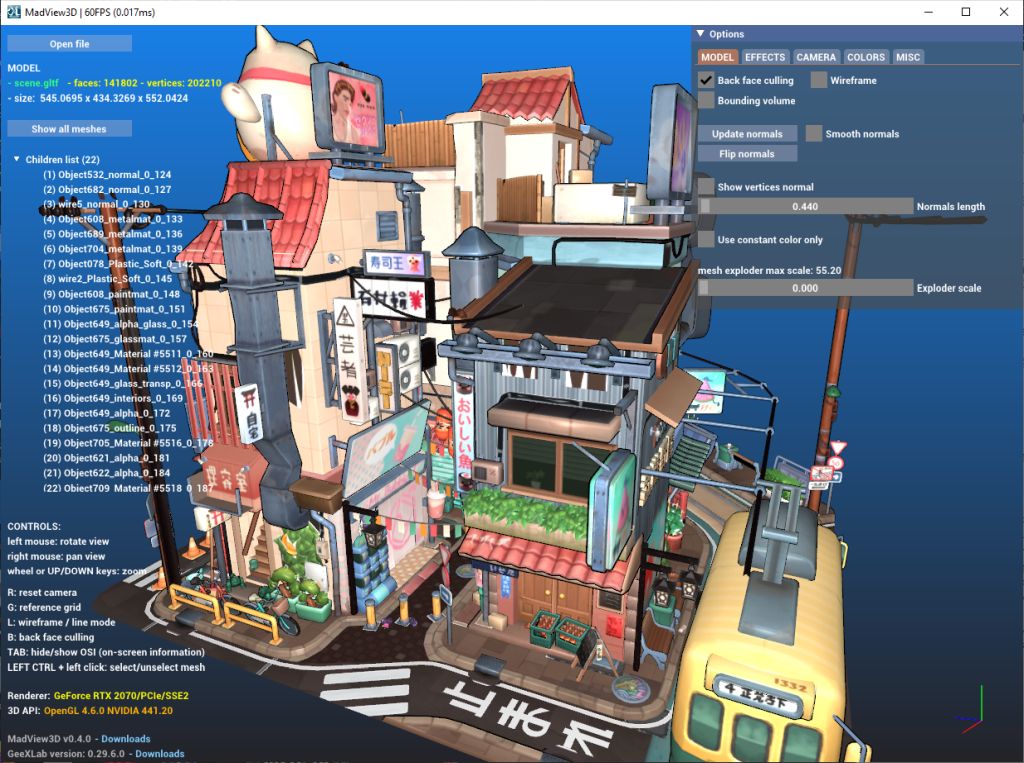 Vertex normals visualization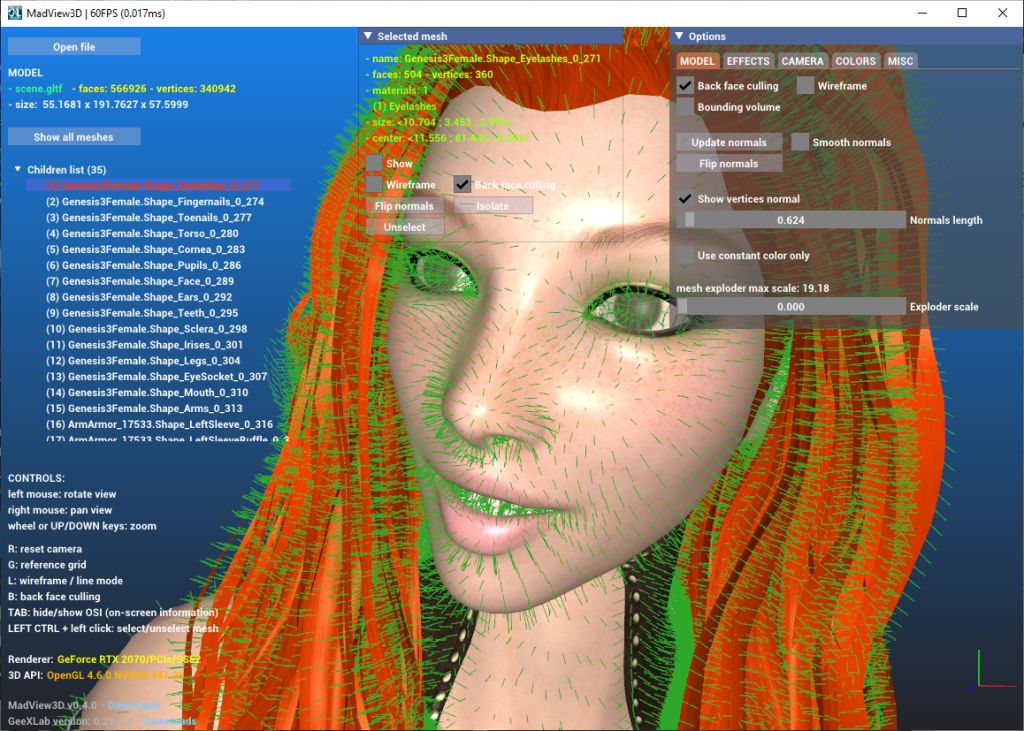 Mesh selection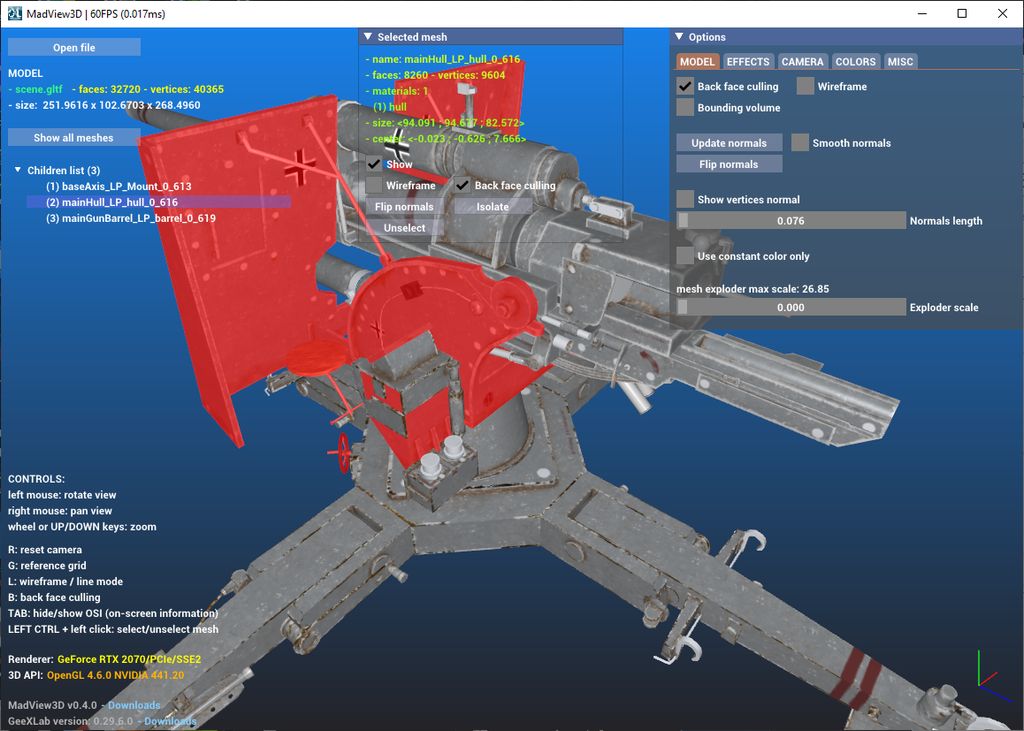 No user interface (TAB key)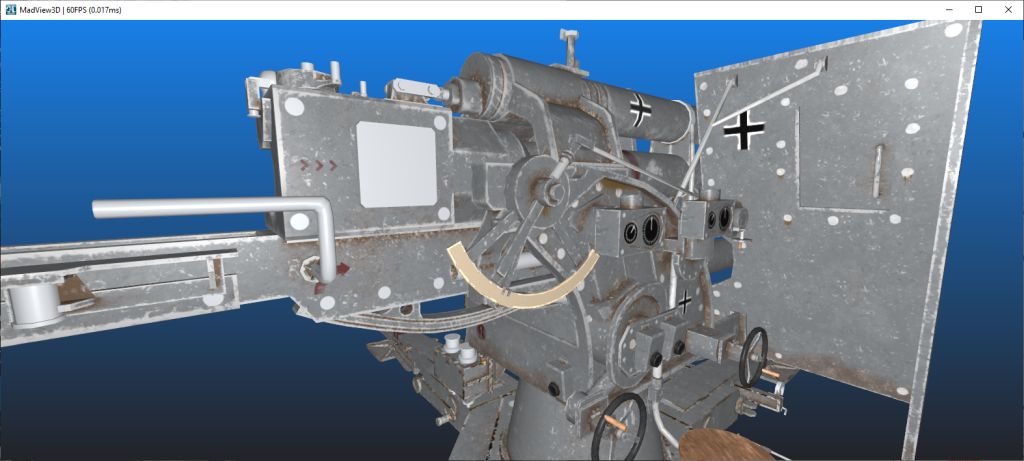 Wireframe mode with constant color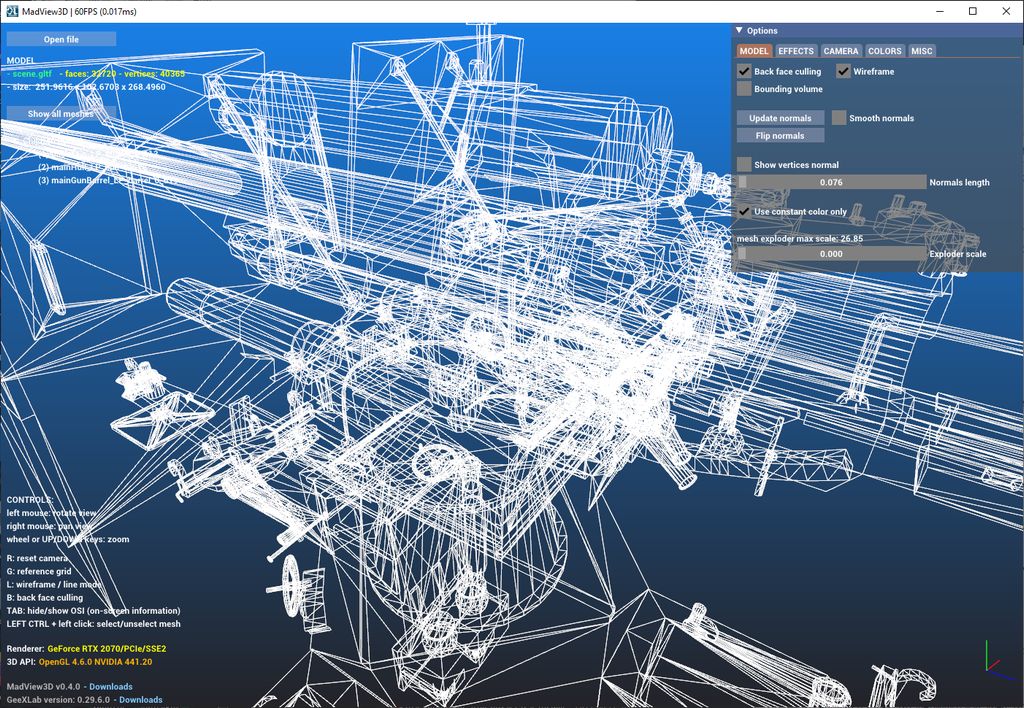 UV debug map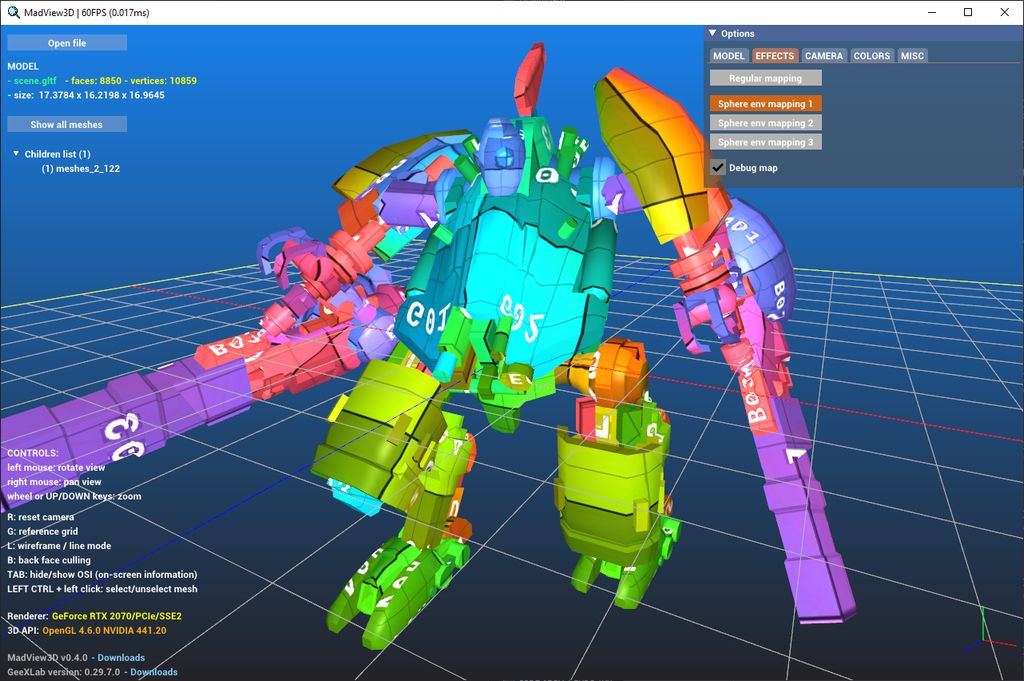 Sphere env mapping

Changelog

Version 0.4.1 - 2019.12.01
+ added gizmo manipulator to easily rotate the 3D model.
  Currently available on Windows only. 
! fixed a bug when loading 3D models with Assimp 5.0.
  In some cases, Assimp post processing filter 
  TargetRealtime_MaxQuality generates wrong polygons.
! updated Assimp plugin with latest version of Assimp.
! updated with GeeXLab 0.29.8.


Version 0.4.0 - 2019.11.27
! (Linux) MadView3D is now linked with GLIBC 2.23 (Ubuntu 16.04)
  and should run oin many recent and older Linux distributions.
+ added new functions like the display of vertex normals.
+ [Windows] added option to add and remove MadView3D 
  to and from Explorer context menu (Options > MISC).
+ settings are saved in a SQLite3 database.
! changed and improved the user interface.
! Assimp plugin updated with latest Assimp 5.0 sdk.
! updated with GeeXLab 0.29.7 that fixes many bugs 
  since version 0.27.