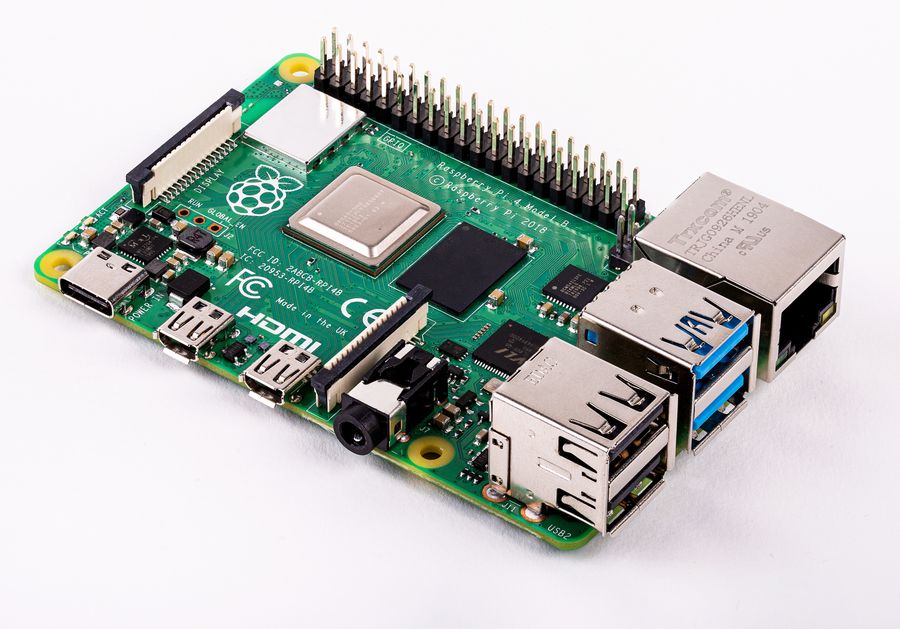 One year after the Raspberry Pi 3 Model B+ and three years after the original Raspberry Pi 3, the Raspberry Pi foundation has launched, two days ago, the Raspberry PI 4 Model B. The Raspberry Pi 4 (or RPi4) looks promising according to the specifications:
the RPi4 is built around a new SoC (System on Chip): the BCM2711 (28nm) that packs the CPU, the GPU, and various controllers. The BCM2711 is a complete re-implementation of RPi3's BCM283X (based on 40nm silicon).
CPU: a 1.5GHz quad-core 64-bit ARM Cortex-A72
GPU: the eternal VideoCore IV, but this time with OpenGL ES 3 support
Memory: 1GB, 2GB, or 4GB of LPDDR4 SDRAM
Full-throughput Gigabit Ethernet (RJ45)
WIFI: dual-band 802.11ac wireless networking
Bluetooth 5.0
4K @ 60Hz hardware decode of HEVC video (one monitor) or 4k @ 30 FPS on two monitors
Video connectors: two type-D (micro) HDMI connectors
USB: two USB 2.0 and two USB 3.0 connectors
Power: a modern USB-C connector that is able to provide up to 1.2A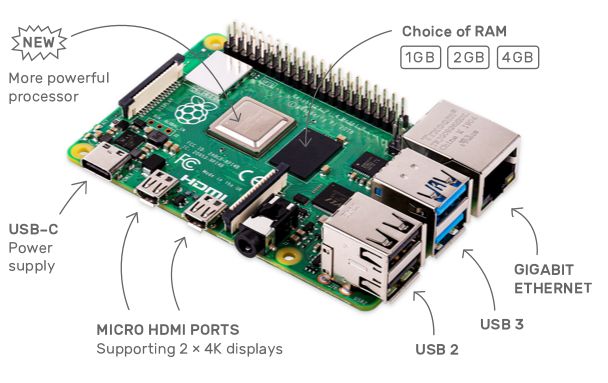 To get your RPi4, you have to pay $35 for the 1GB version, $45 for 2GB and $55 for the 4GB version.
You can find more information about the RPi4 here:

I ordered two 4GB RPi4 today, I can't wait to test GeeXLab on these computers!
And to celebrate this new baby, a new Raspbian is available, based on Debian 10 Buster.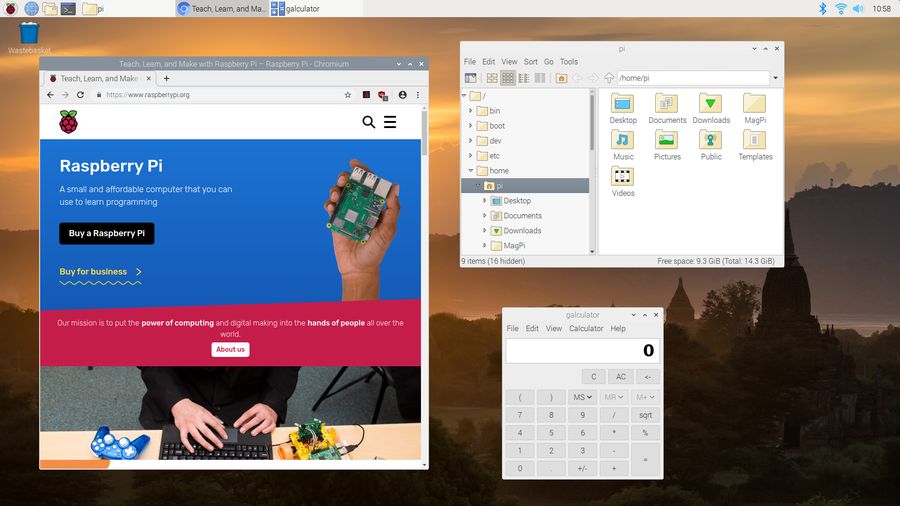 Raspberry Pi 4: your new $35 computer