---
Downloads:
---
Here is a maintenance version of MadView3D, a 3D object viewer based on GeeXLab. MadView3D can load many 3D file formats including .3ds, .obj, .glTF, .fbx, etc.
This new release fixes a shader bug on Linux with OpenGL 3.0 support (Nouveau driver) and uses the latest GeeXLab 0.27.0.0.
An overview of the current features of MadView3D is available HERE.

Here are some tests with free glTF objects downloaded from sketchfab. Other glTF sample models can be downloaded from THIS PAGE.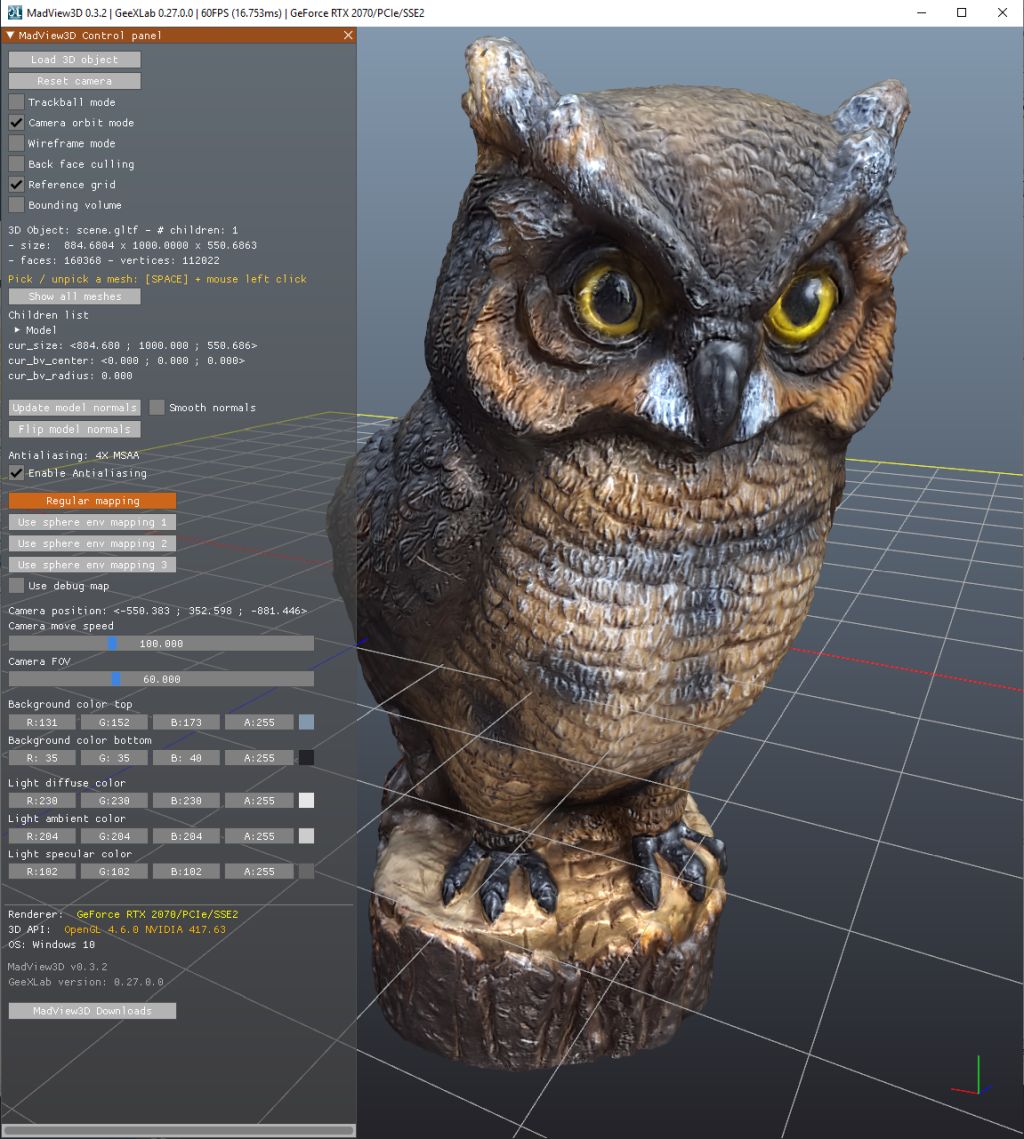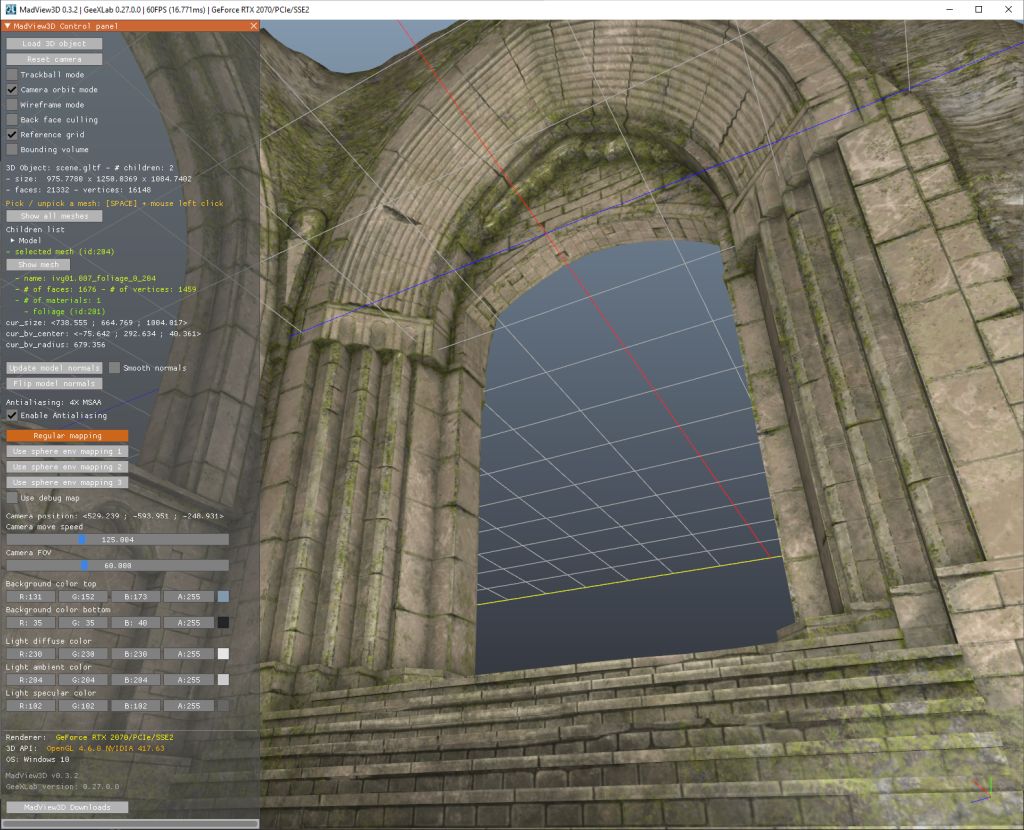 On Linux Mint 19.1 with Nouveau drivers: