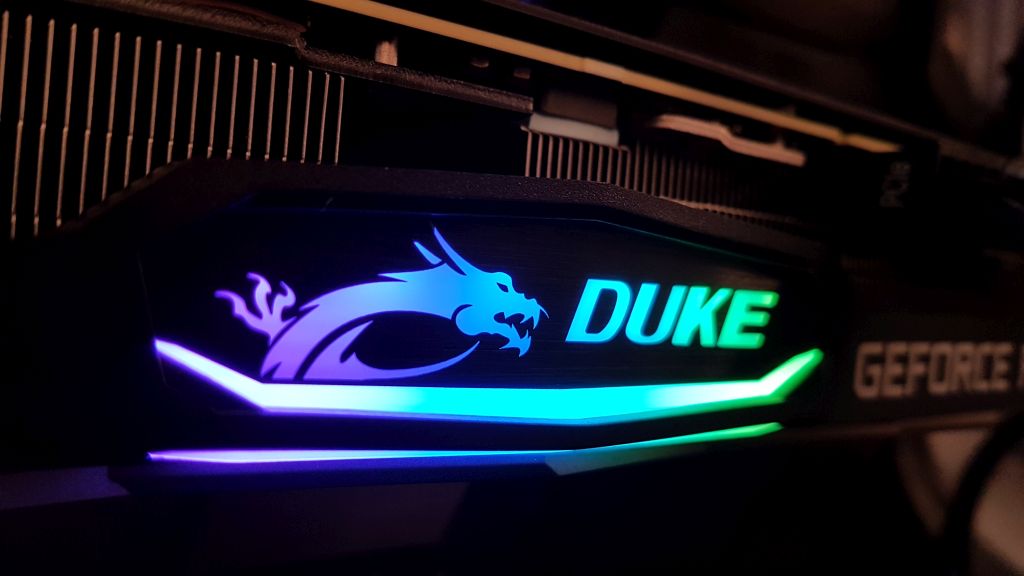 Here is a quick unboxing and photo gallery of MSI's GeForce RTX 2080 Ti Duke. This RTX 2080 Ti is based on the Turing TU102 GPU (4352 CUDA cores) and embarks 11GB of GDRR6 memory (memory vendor: MICRON). The GPU is factory-overclocked: 1665MHz for the boost clock speed (the reference clock speed is 1545MHz).
The graphics card is beautiful. I love it! The triple-fan VGA cooler, the RGB lighting, the backplate, everything is sleek and neat.
More information about the RTX 2080 Ti Duke can be found on the homepage.
Some pictures with higher resolution are available HERE.

The box: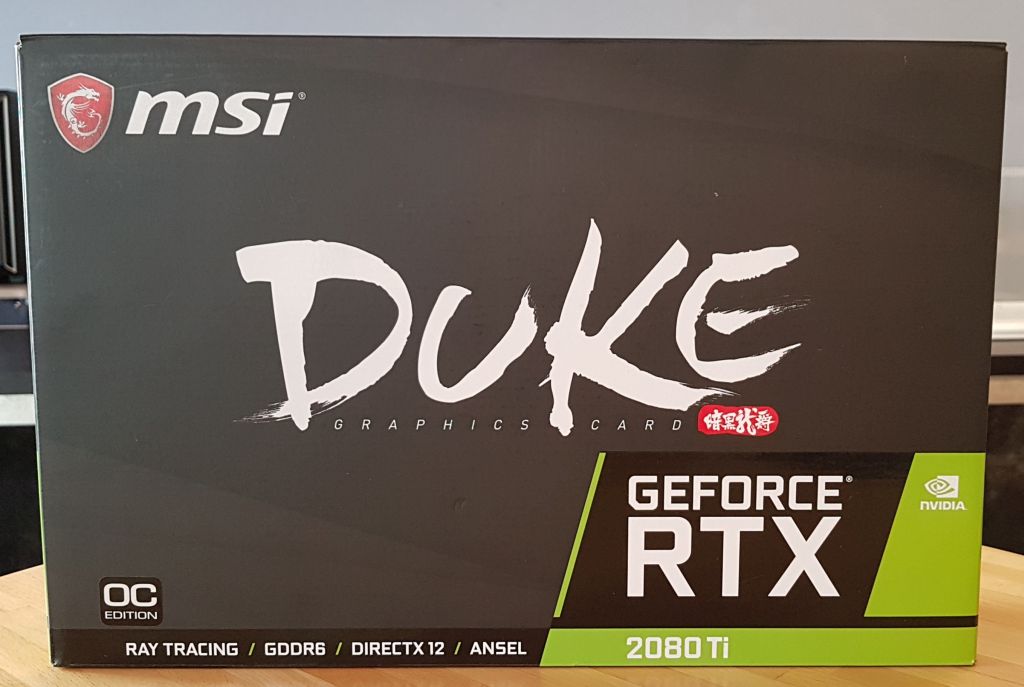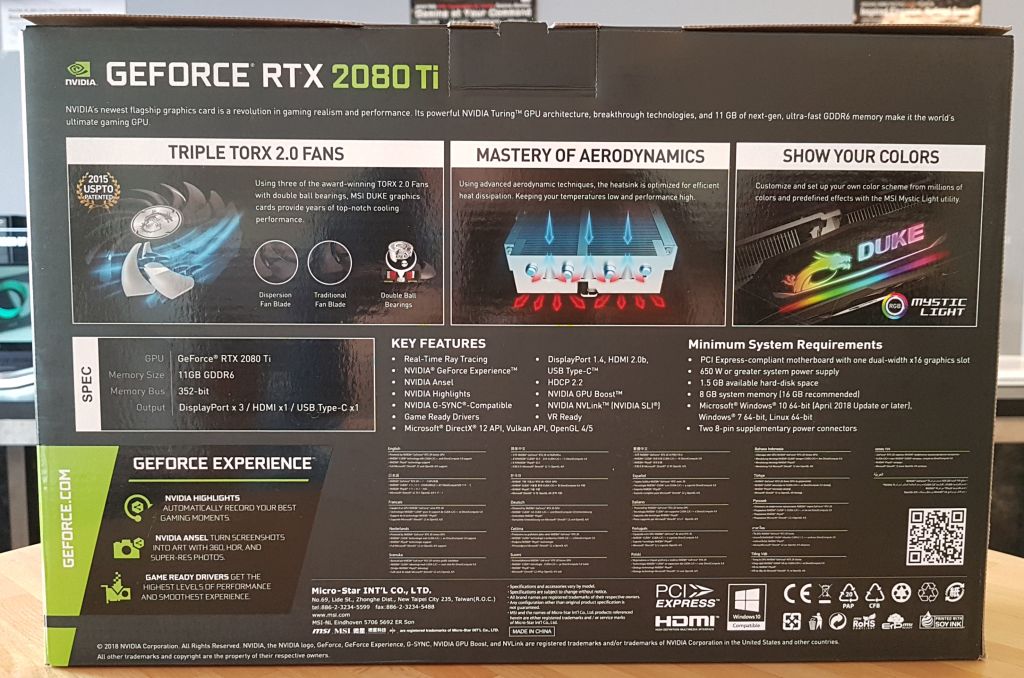 The bundle: some paper docs, a CDROM with drivers and utilities, one 6-pin to 8-pin power cable, one metallic bracket that improves the support of the graphics card, two cardboard coasters and one mini-book that helps you to install the new graphics card. Compared to some other graphics cards makers, this is a good bundle…


The bracket: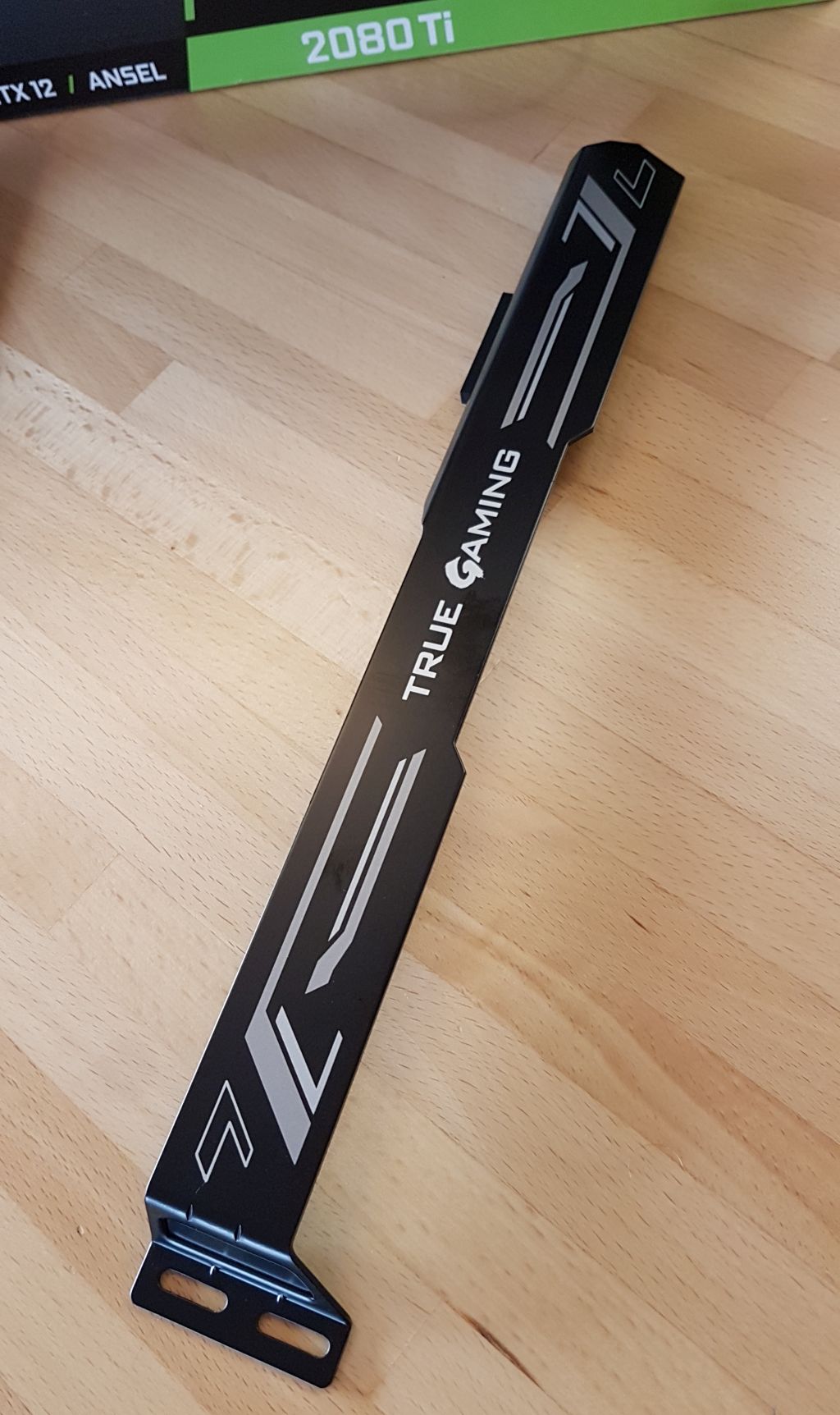 The coasters: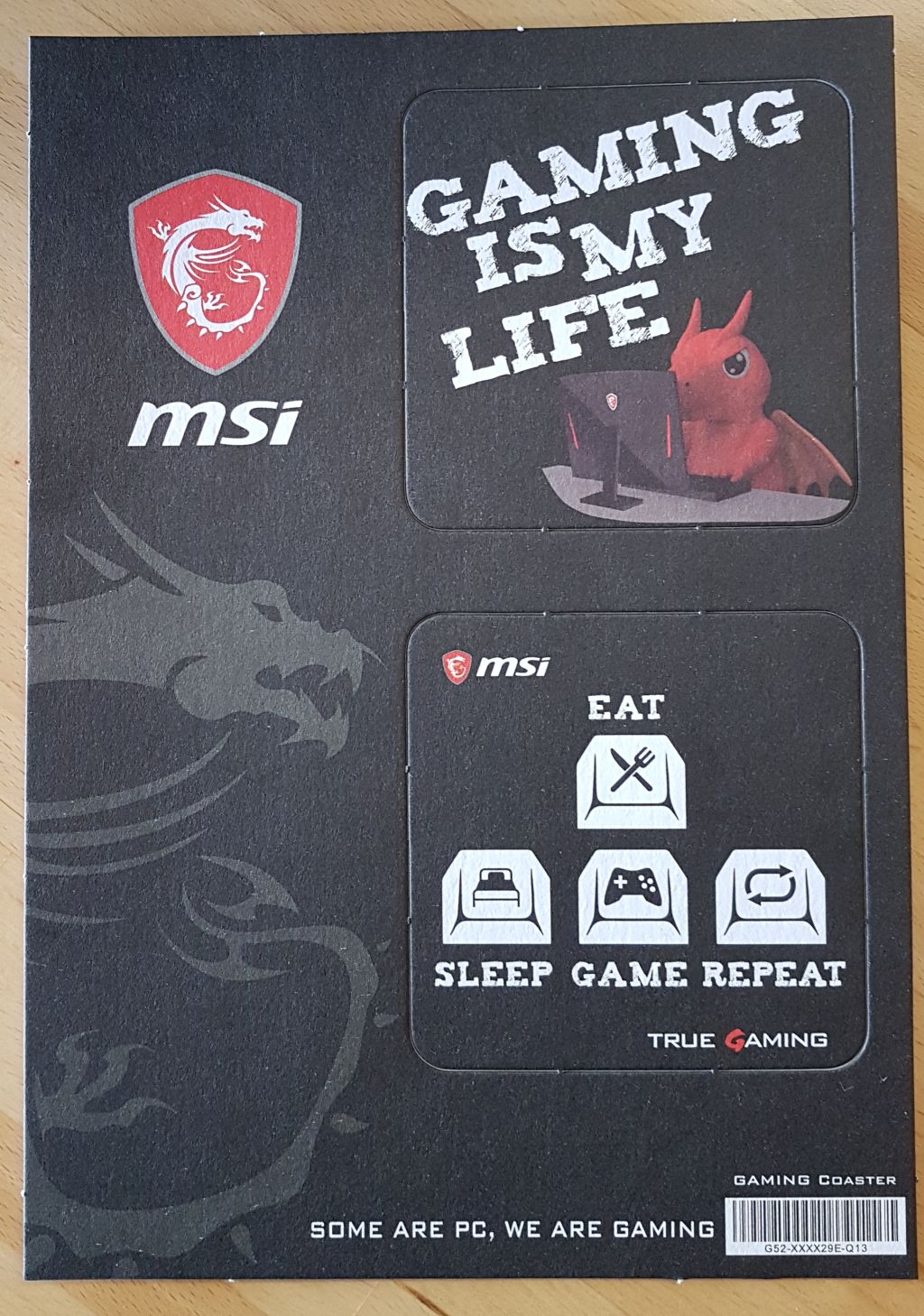 The mini-book, featuring MSI's mascot, Lucky the dragon: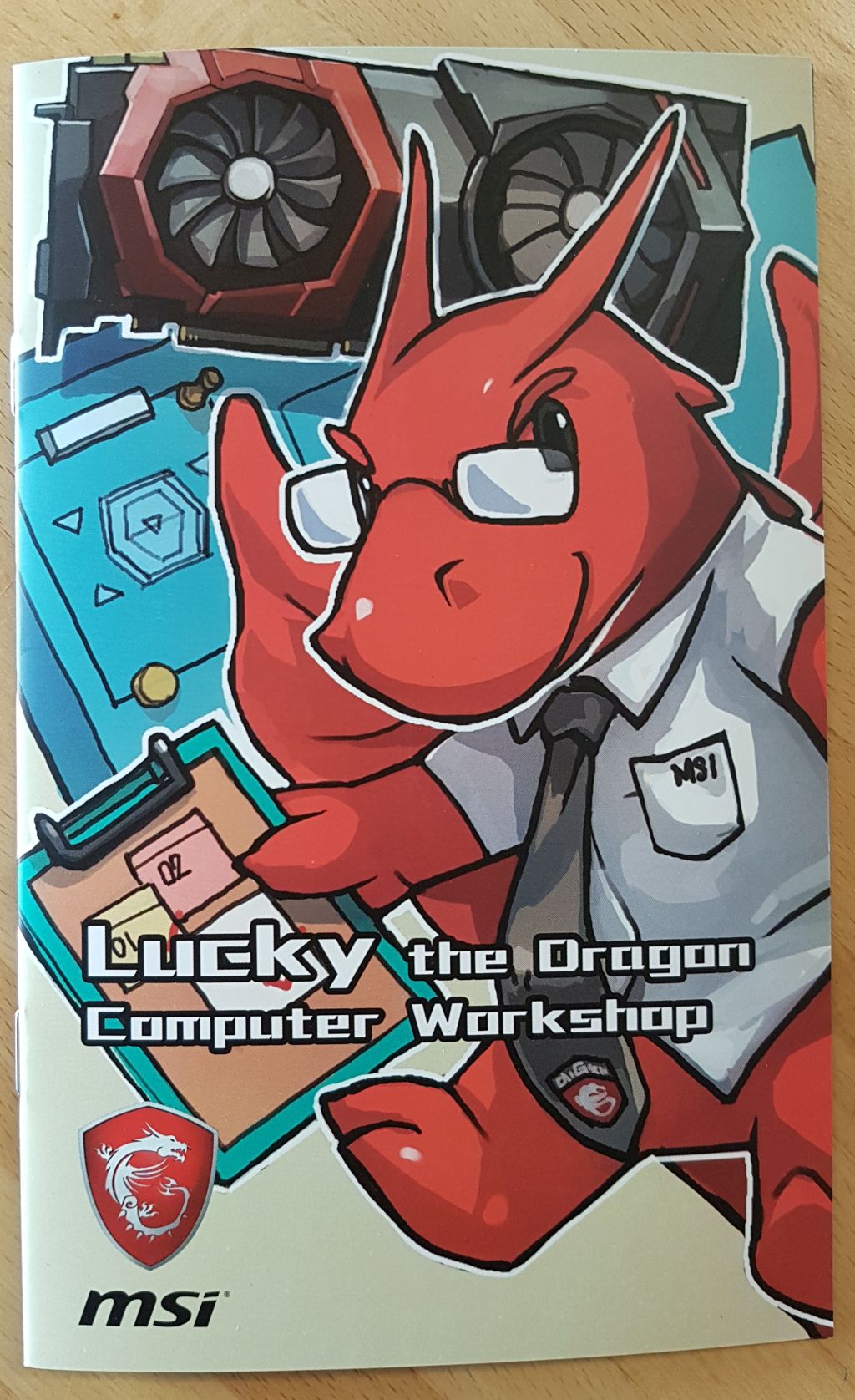 The whole book is available HERE.

The DUKE!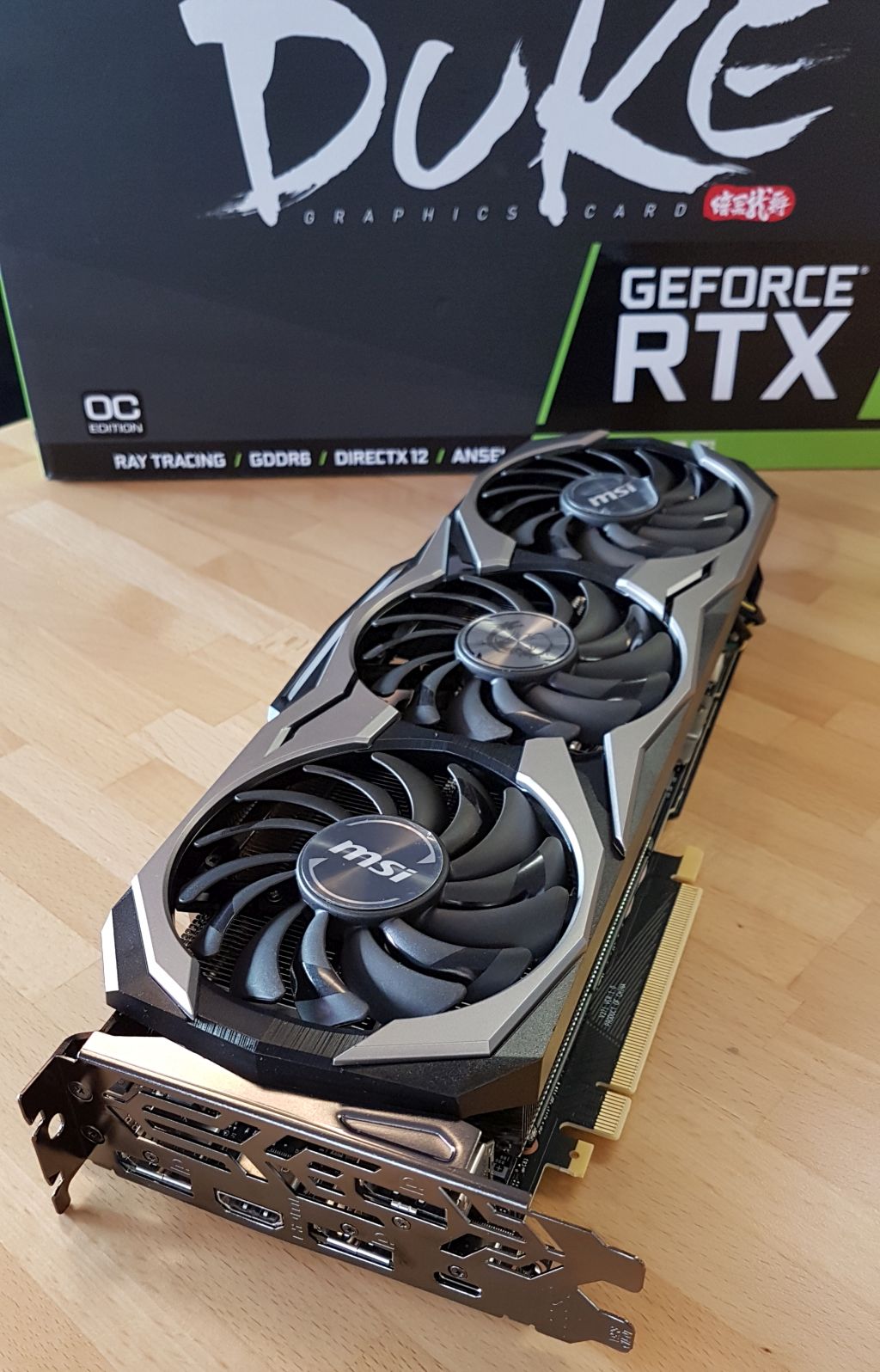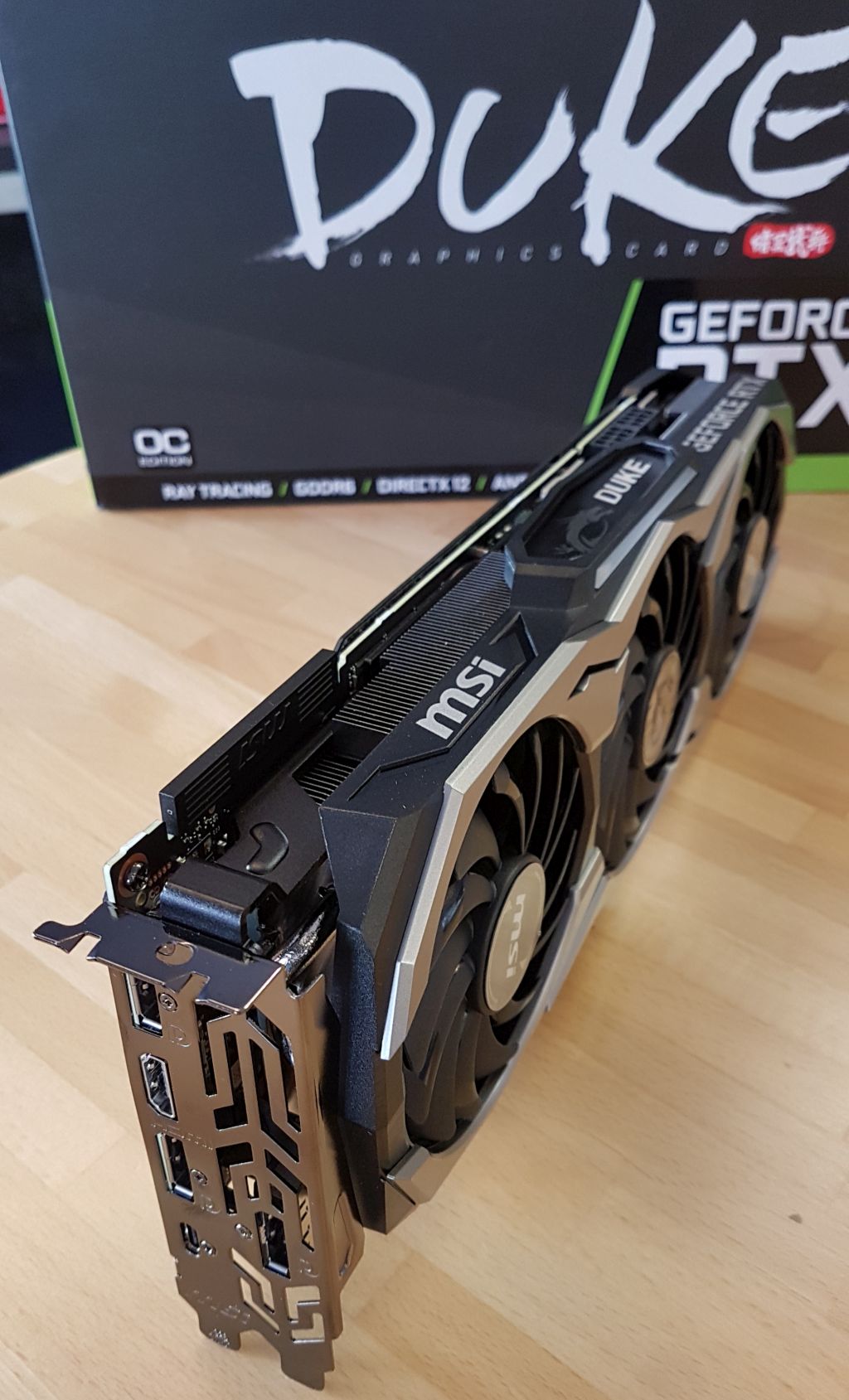 The connectors: two DisplayPort 1.4, two HDMI 2.0b and one USB type-C.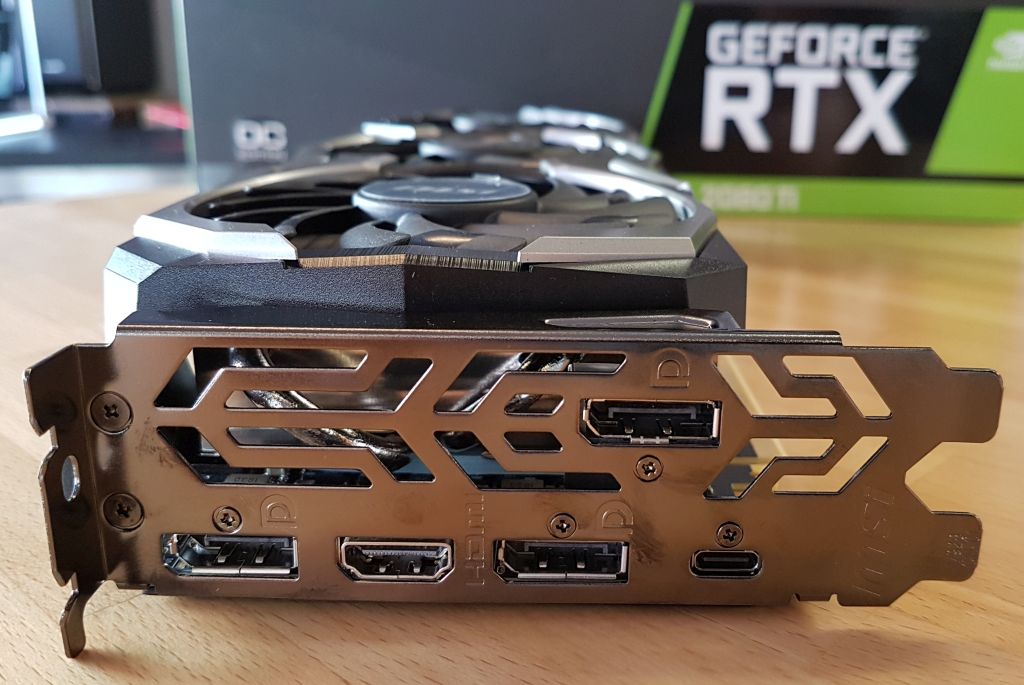 The VGA cooler with its three TORX fans and the 0dB technology (ZERO FROZR) that stops fans when GPU temperature is below 60°C. That means that at idle state, the card is passive.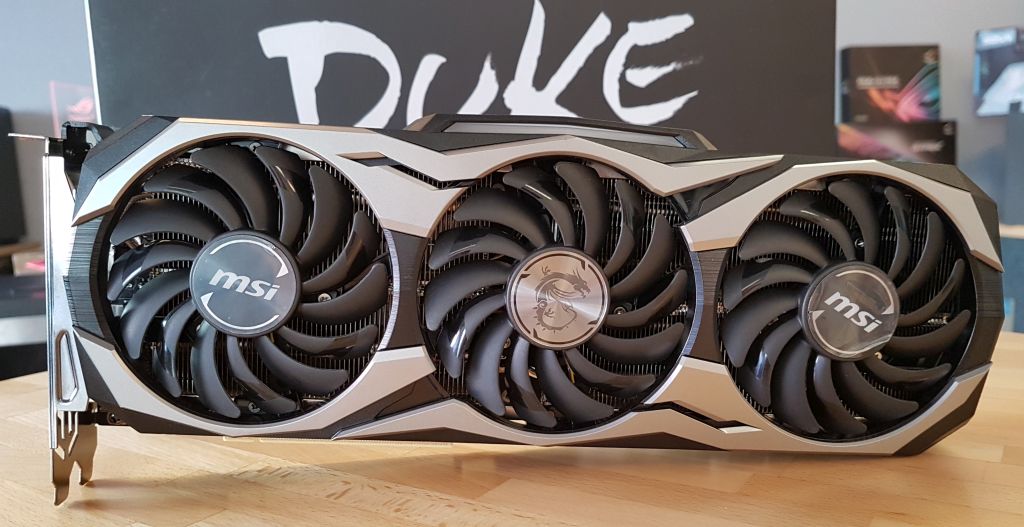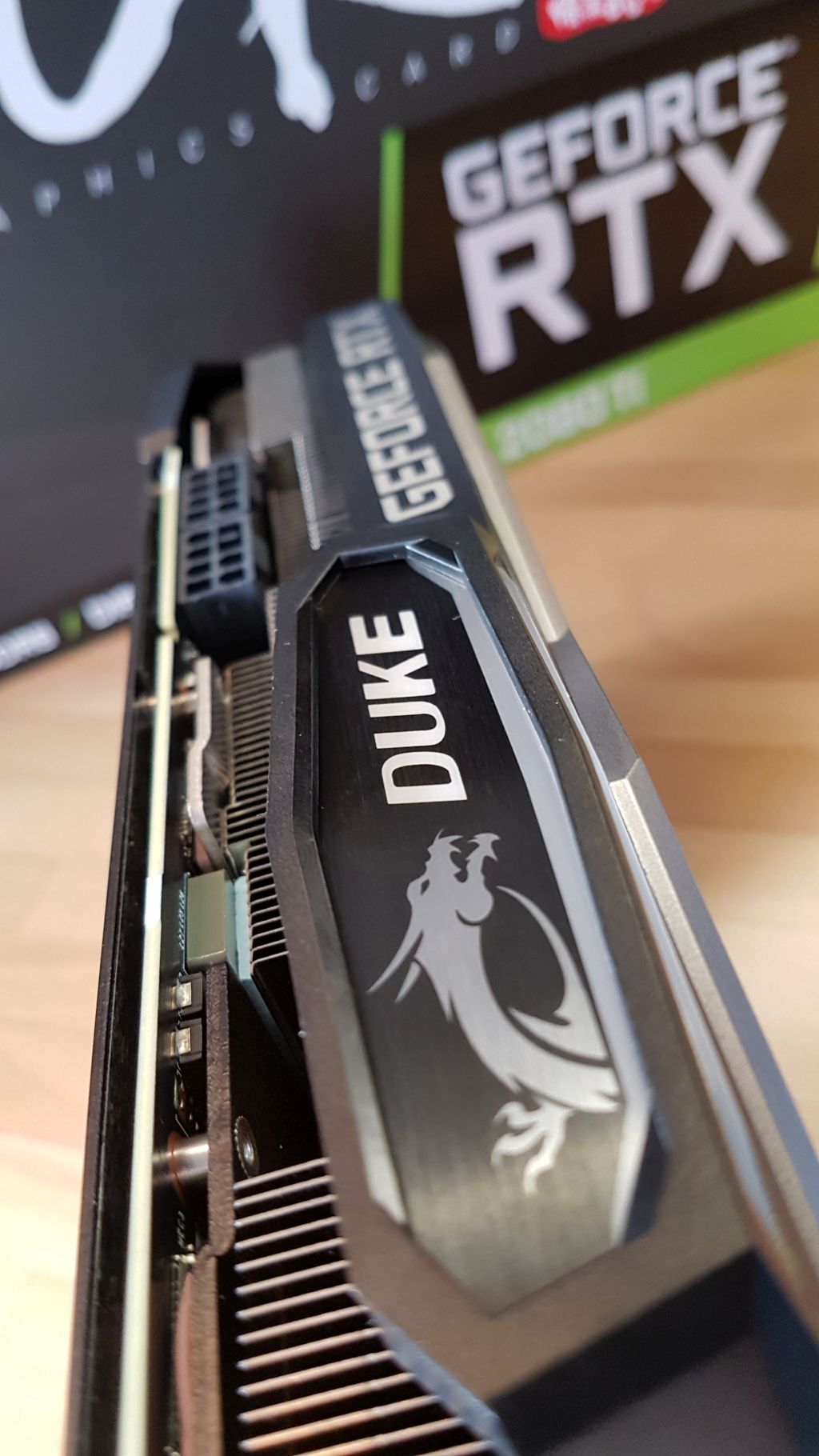 The board is powered by two 8-pin power connectors. The graphics card has been designed to support up to 375W of power consumption (150 watts per power connector + 75 watts for the PCIe slot).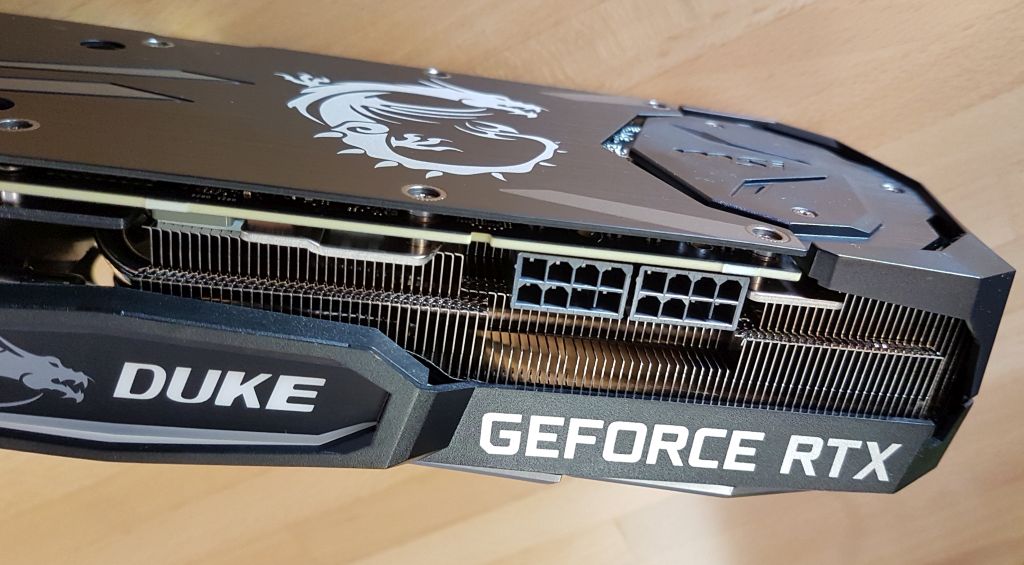 The backplate helps to strengthen the graphics card and improve cooling too.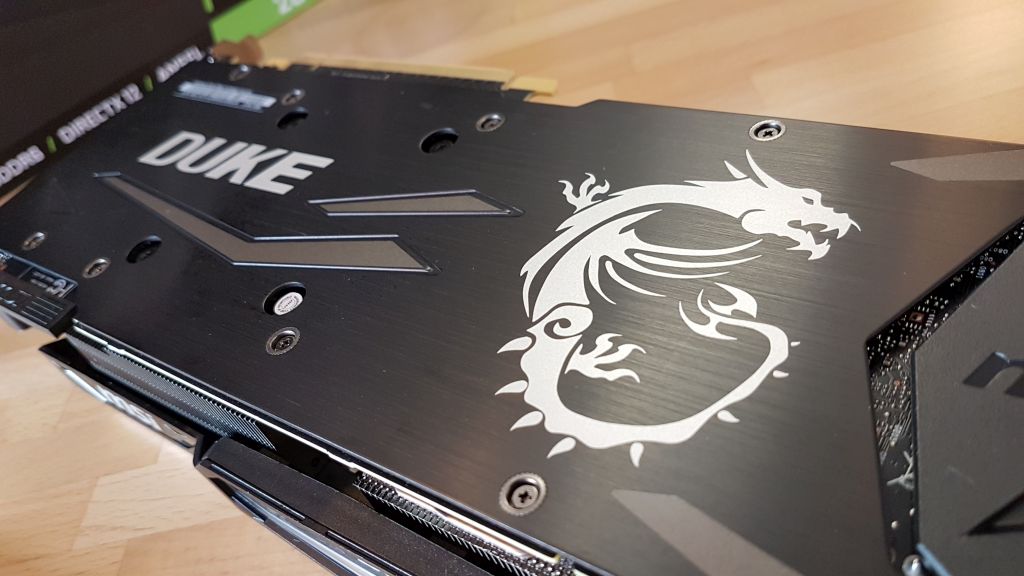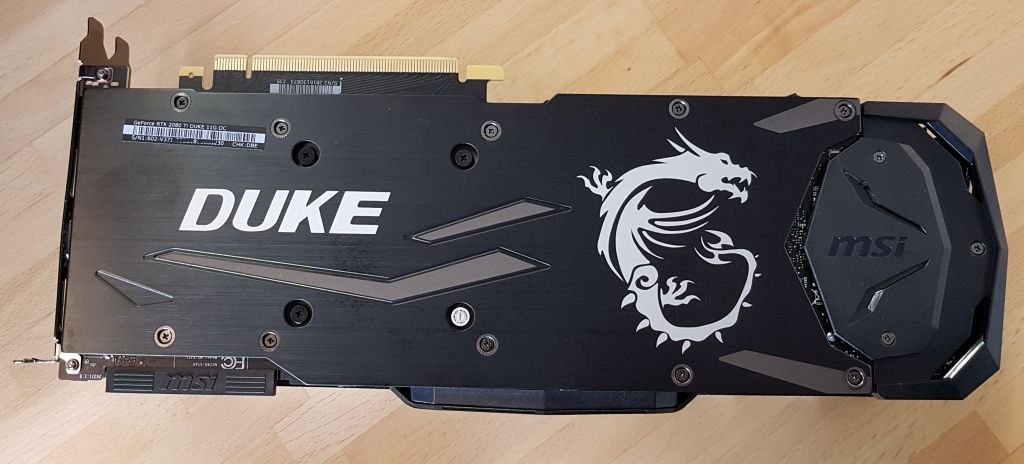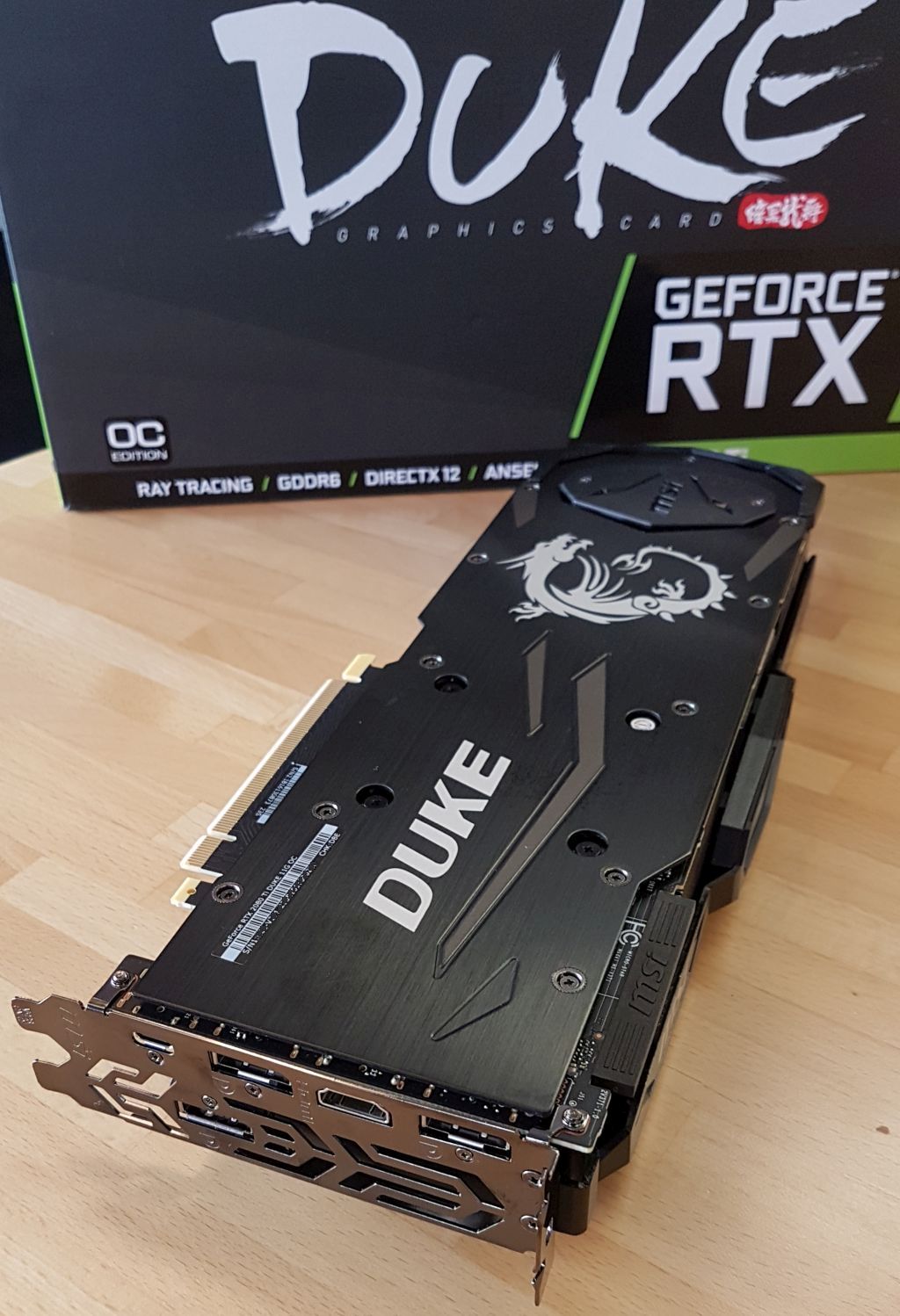 Next page for the installation and overclocking book!