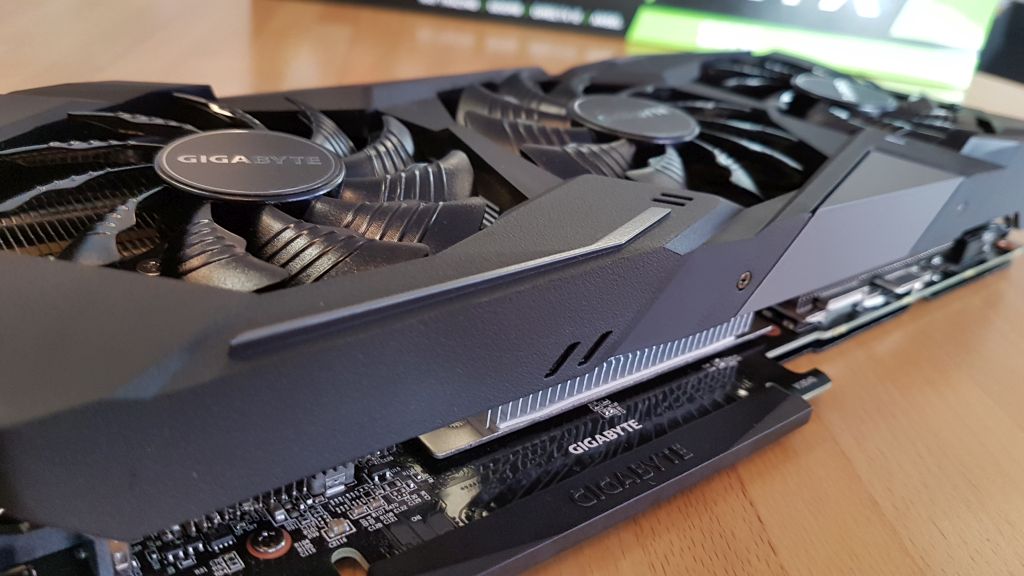 Here is a quick unboxing of GIGABYTE's GeForce RTX 2070 Gaming OC 8G, a gaming graphics card based on the Turing TU106 GPU.
Main features of the RTX 2070 Gaming OC 8G:
the WINDFORCE 3X cooling system with three 80mm fans (with alternate spinning: the middle fan spins in the opposite direction).
RGB lighting effects (RGB Fusion)
metal backplate
factory overclocked GPU: 1740MHz in OC mode (1620MHz for the reference card).
More information about the RTX 2070 Gaming OC 8G can be found on the homepage.
Some pictures with higher resolution are available HERE.

The very very basic bundle: the graphics card + some docs + CDROM with drivers and utilities.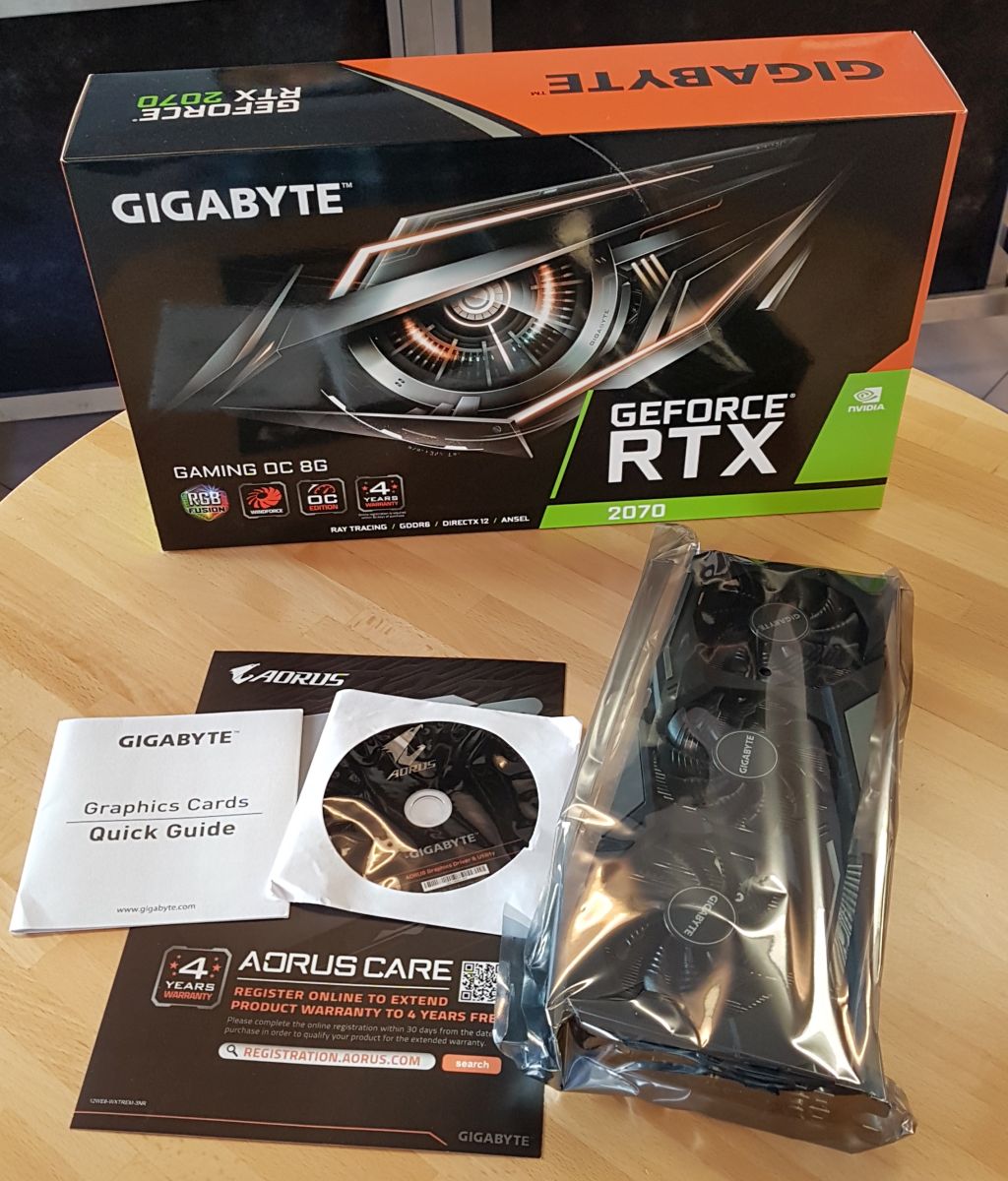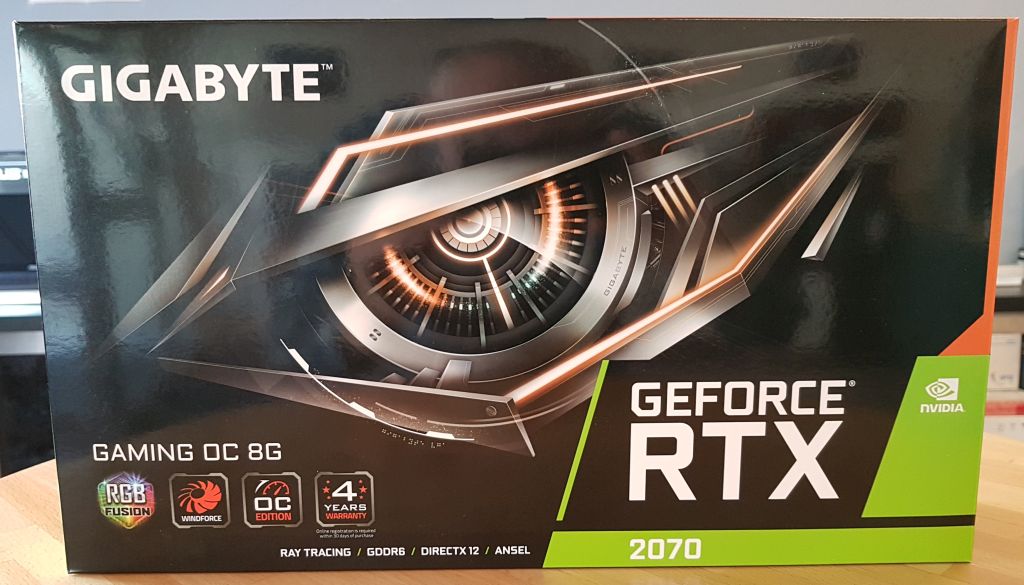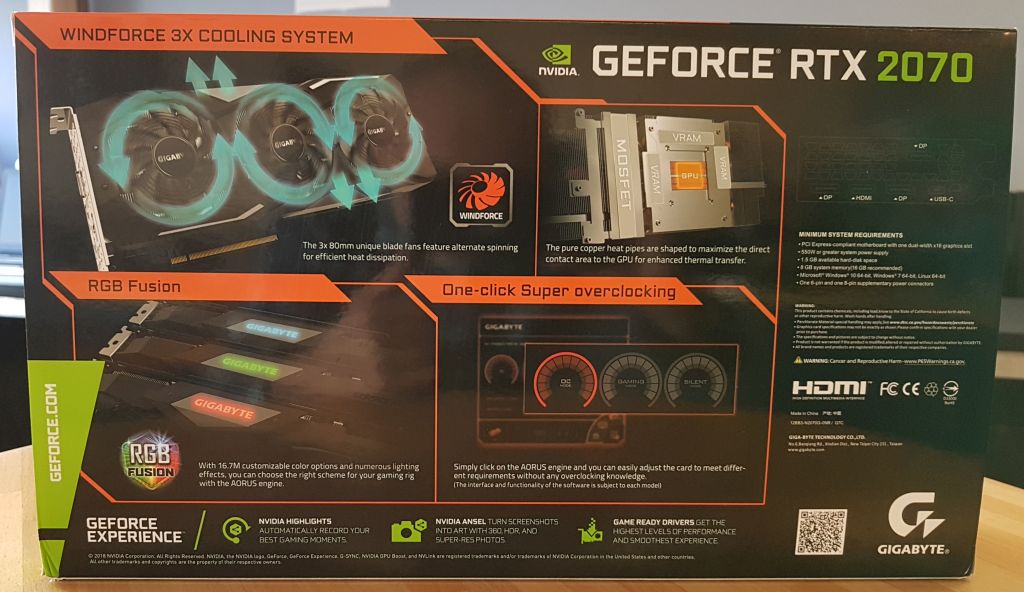 The graphics card: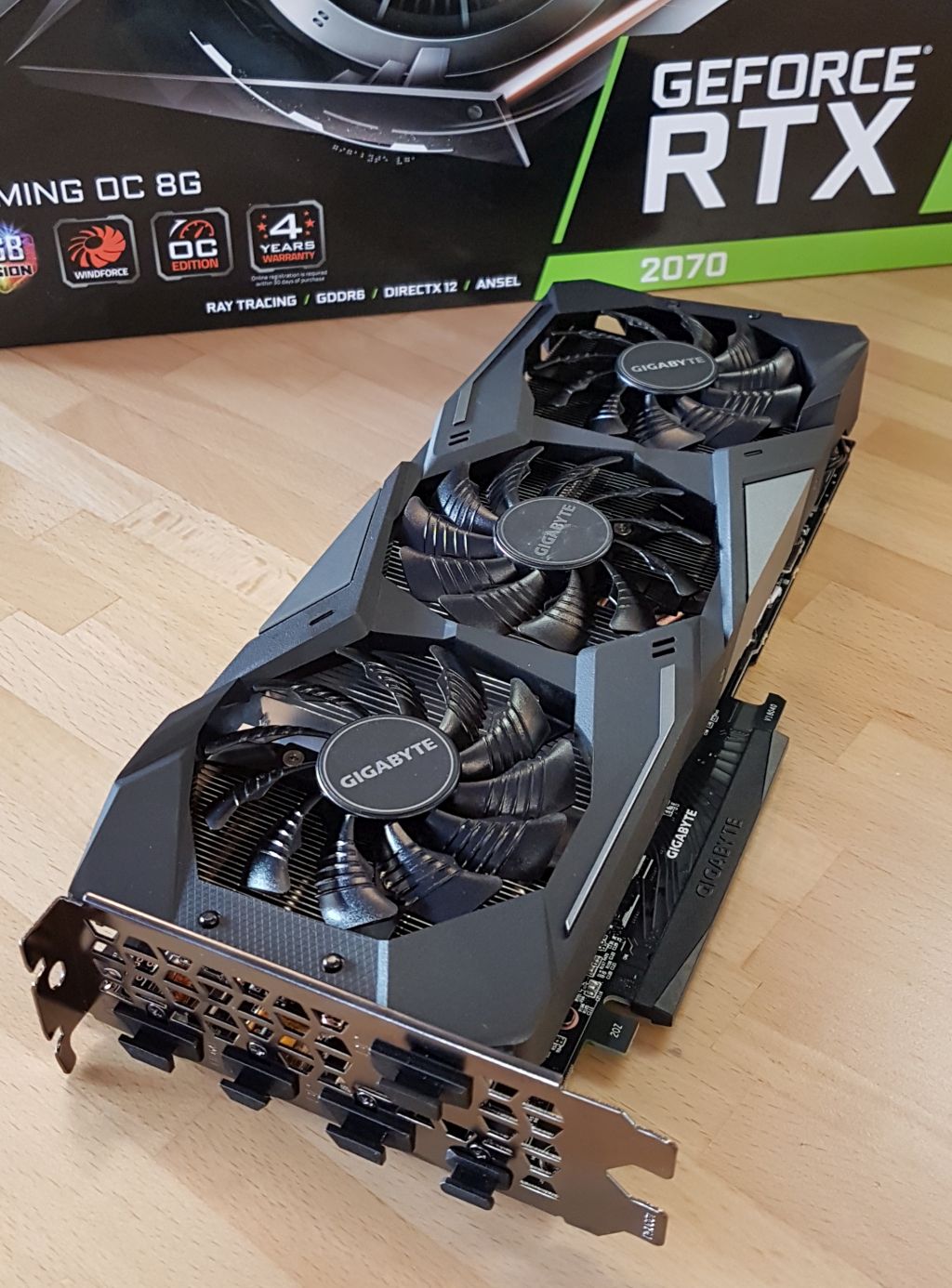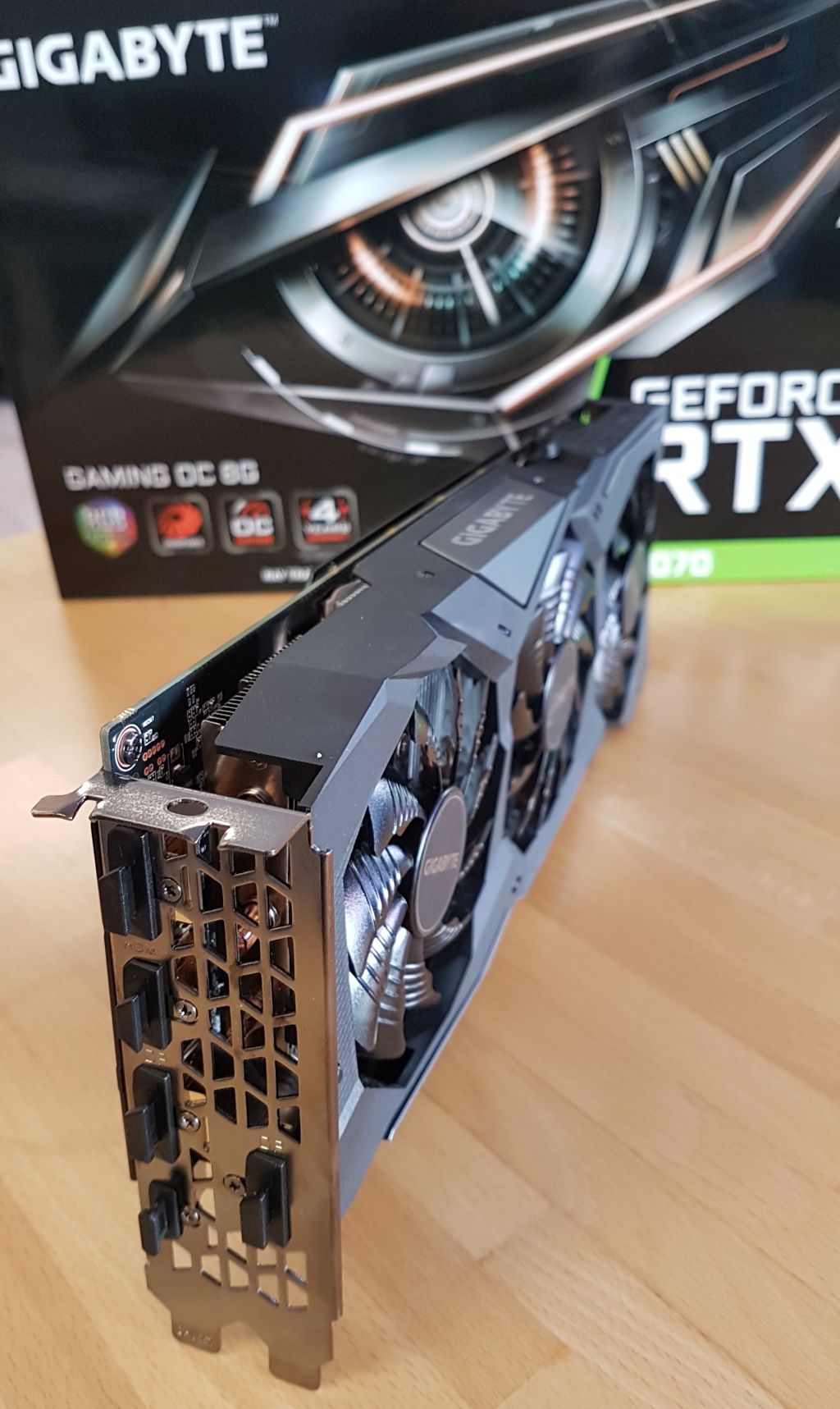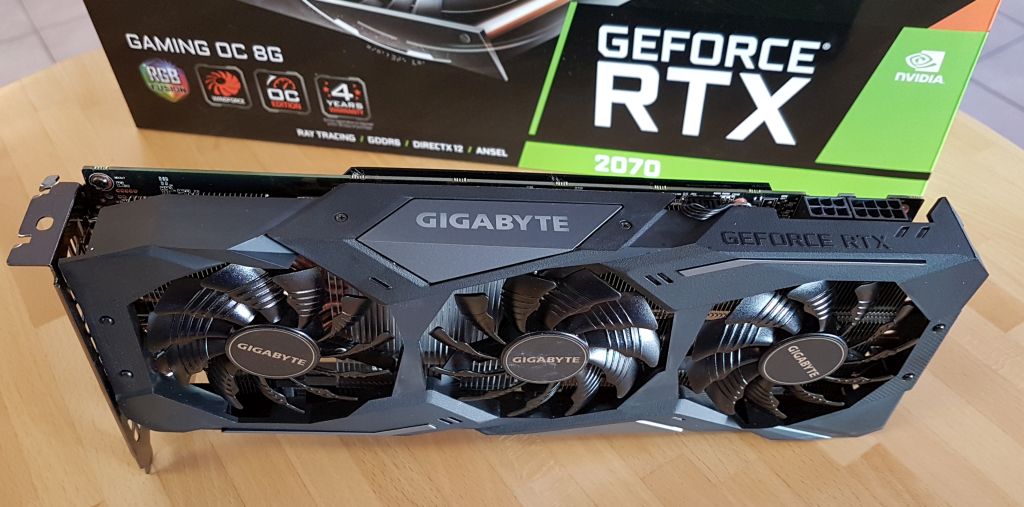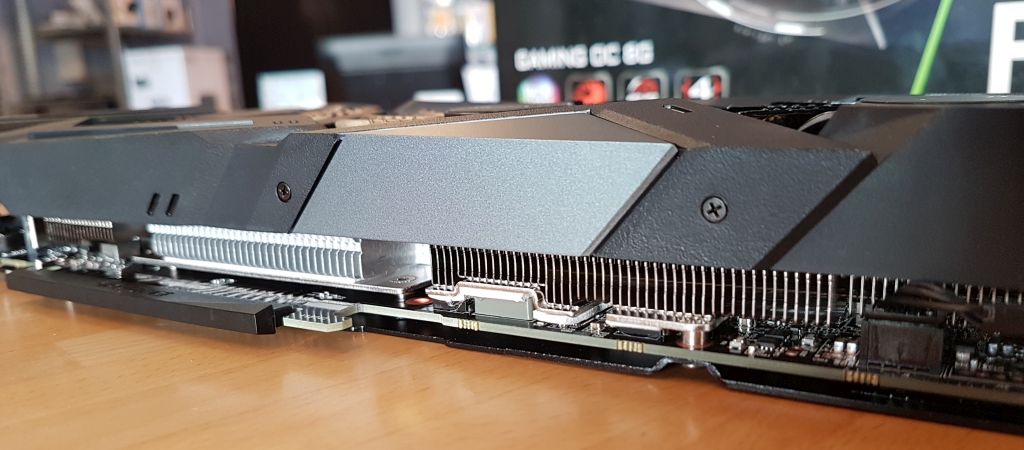 Connectors: two DisplayPort 1.4, two HDMI 2.0b and one USB type-C.


The backplate: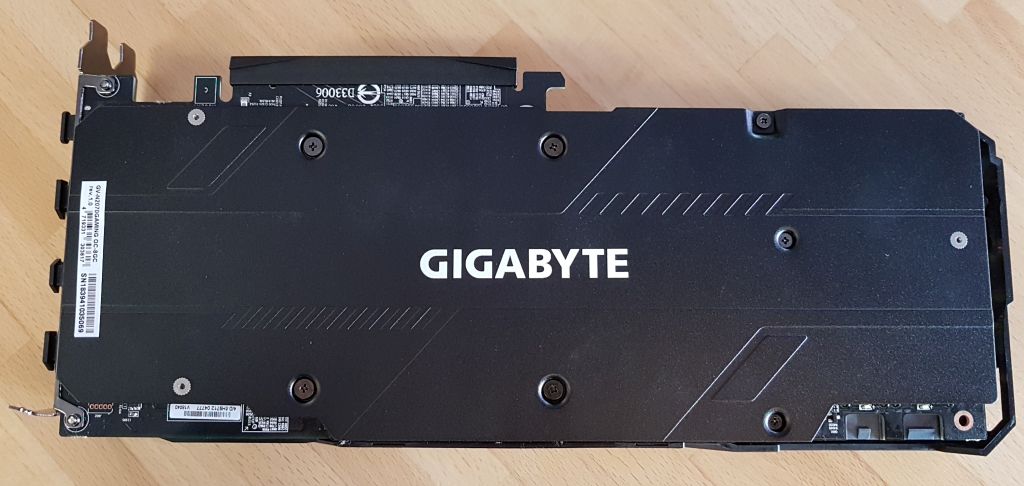 The board is powered by one 8-pin and one 6-pin power connectors. The graphics card has been designed to support up to 300W of power consumption (150 watts for the 8-pin 75 watts for the 6-pin and 75 watts for the PCIe slot). The reference RTX 2070 has a TDP of 175W and GIGABYTE's model probably a bit higher (180W/190W?). GIGABYTE has added some power indicators (LEDs) to quickly check if the board is properly fed.