Here are some productions released during the Assembly 2018 demoscene event. The Assembly event is the largest and most respected demoscene event in the world. The latest edition took place in Messukeskus, Helsinki, from 2th to 5th August 2018.
All results are available HERE or HERE.
A photo gallery of the event is available HERE.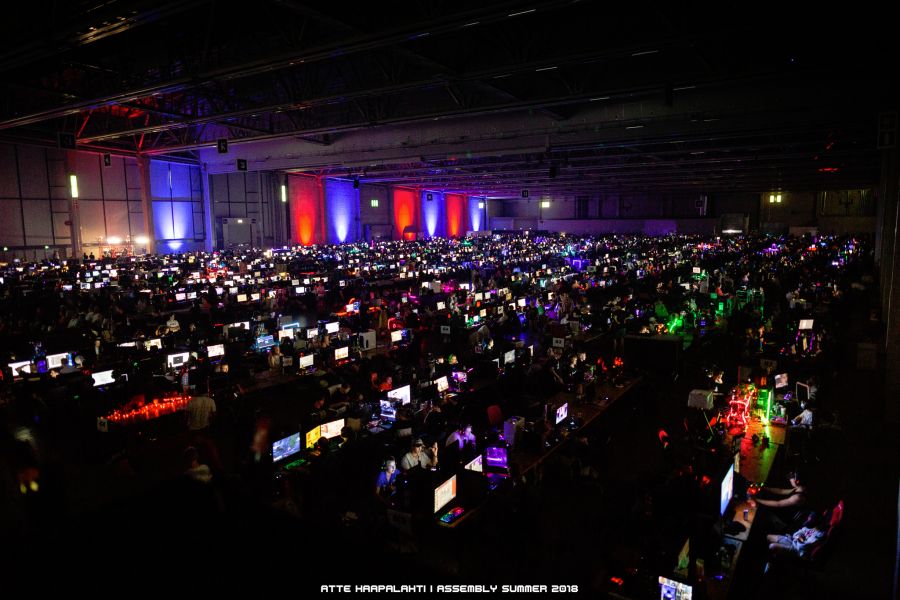 1 – PC Demos
Rank #1 – Number One/Another One by Carillon + Cyberiad + Fairlight
Rank #2 – For Your Love by Andromeda Software Development
Rank #3 – Dying Stars by orange
Rank #4 – exosteriacle by Adapt
Rank #5 – Rogue Keyframes by pyrotech
2 – 64k Intros
Rank #1 – Out of the Box by Adapt
Rank #3 – Cassini by Faemiyah
Rank #5 – Hardwood by Saksalainen Laatu
3 – 4k Intros
Rank #1 – HBC-00016: Core Critical by ½-bit Cheese
Rank #2 – Final Territory by Prismbeings
Rank #4 – Fireflies by posers
Rank #5 – Flow by mystran
Rank #7 – BR4096 by The Digital Artists
4 – 1k Intros
Rank #1 – geelimanipulaatio by gib3, tix0
Rank #2 – Screen Lit Vertigo by Fulcrum
Rank #6 – Infiltration by Digimind