Yeah, the new version of Linux Mint is available. Linux Mint 19, codenamed TARA, is a LTS version (LTS = long term support) and will be supported by the Mint team until 2023.
You can download Linux Mint 19 from THIS PAGE
The new features of Mint 19 include the TimeShift (you can go back in time and restore your computer to the last functional system snapshot), a improved Software Manager, the new MATE 1.20 desktop manager with High-DPI support.
More details can be found in the different articles:
The nice thing with Linux Mint, is the speed of installation: around 10/15 minutes for: downloading the ISO file, putting it on an USB key and installing it on a PC. Really cool!
I installed Linux Mint 19 MATE because I always use the MATE version of Mint. The test PC has a RyZen 7 1700 CPU, 16GB DDR4 and an EVGA GeForce GTX 1070 graphics card. And a Dell P4317Q, an 43-inch 4K monitor!
Linux Mint 19 comes with the Nouveau display driver or the GeForce 390.48 driver:


Here is a screenshot of GL-Z with the Nouveau driver (here the LLVMpipe software renderer):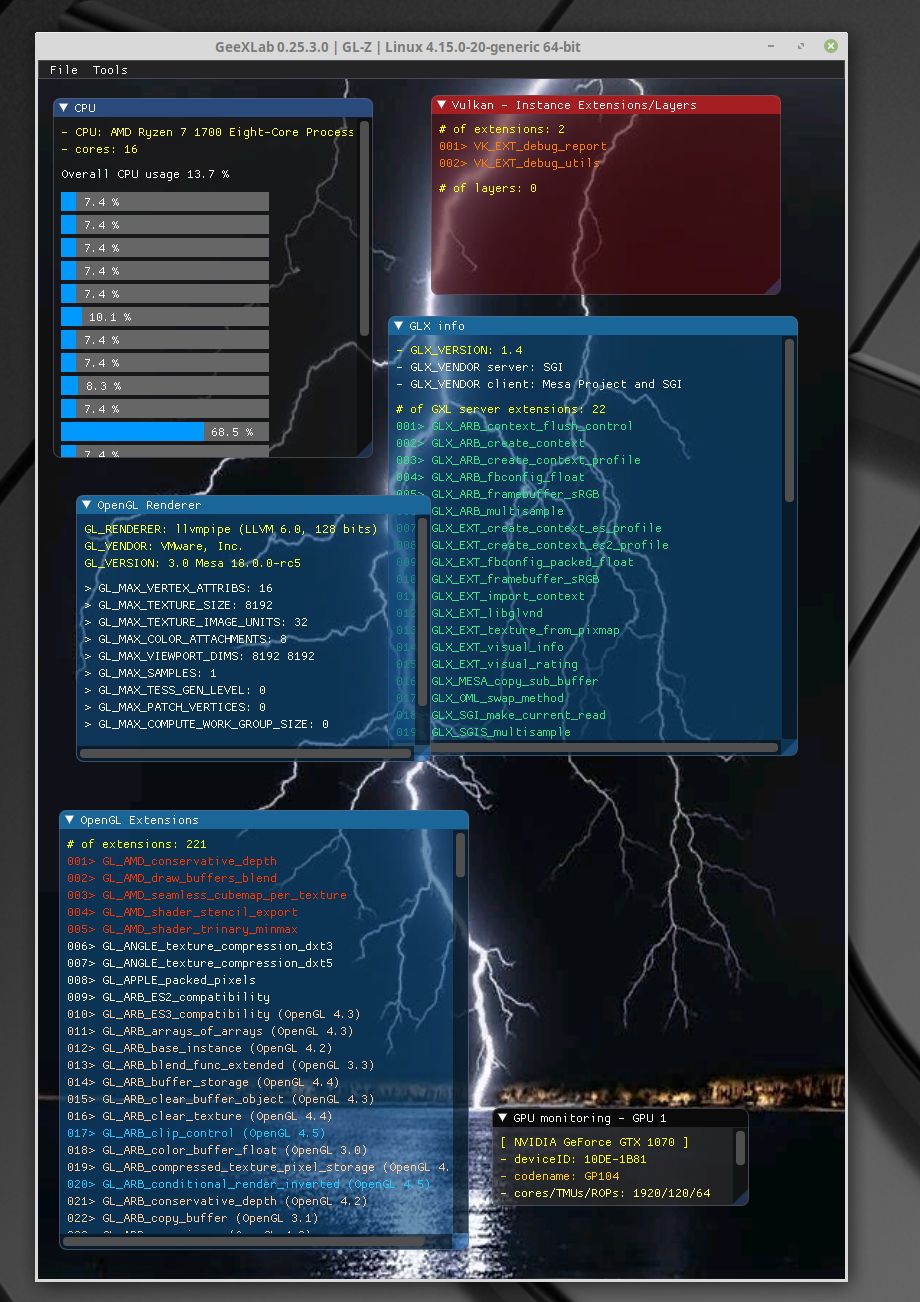 After this quick test, I installed the GeForce 390.48 driver using the driver manager. And here is what GL-Z said: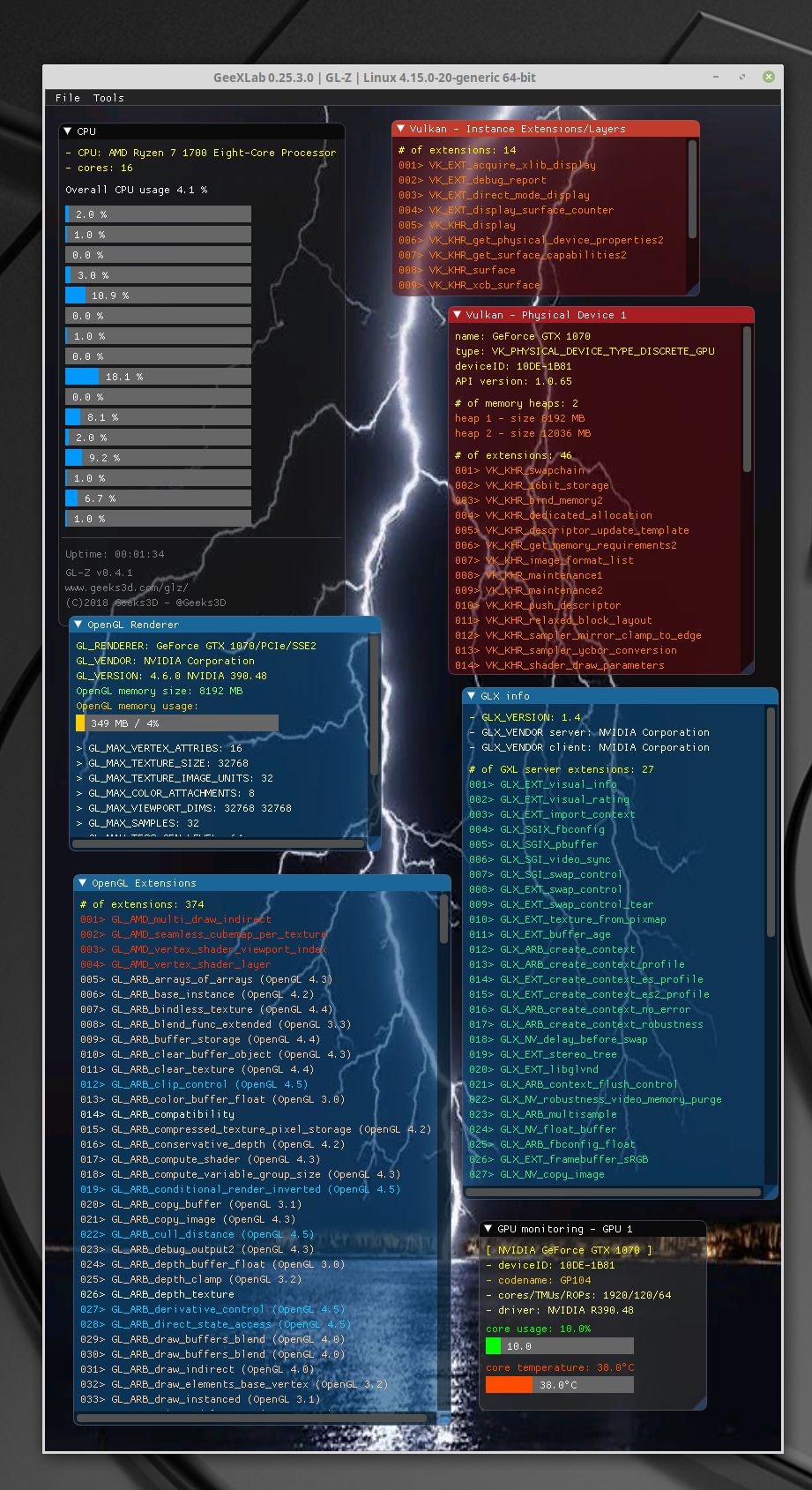 Cool, OpenGL 4.6 and Vulkan 1.0.65!
I quickly tested GeeXLab with an tessellation demo and a PhysX 3 demo.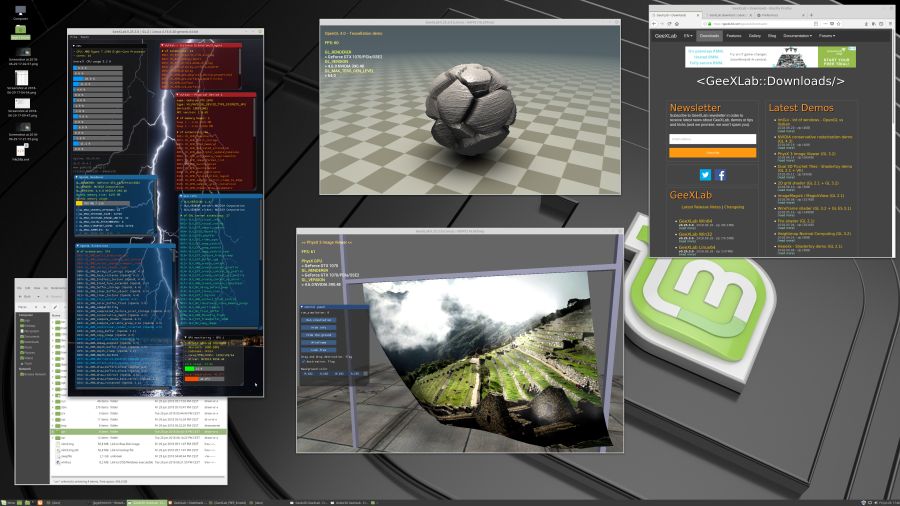 Everything worked flawlessly!
Linux Mint 19 has replaced the previous Mint 18.3 in my Linux box!