Far Cry 5 has been released few days ago. Far Cry 5 is a Direct3D 11 game and is powered by the Dunia Engine which is a modified version of Crytech's CryEngine 2.
The PC version of Far Cry 5 comes with a built-in benchmark utility. There is no particular preset. Just set the graphics settings you want and run the benchmark. It lasts 60 seconds.
I tested Far Cry 5 on the following system:
– CPU: AMD Ryzen 7 1700
– Motherboard: MSI X370 Gaming Pro Carbon
– Memory: 16GB DDR4 Corsair Dominator Platinum @ 3000MHz
– PSU: Corsair AX860i
– OS: Windows 10 64-bit v1709
– Drivers: AMD Adrenalin 18.3.4 and NVIDIA GeForce 391.35.
Graphics settings in Far Cry 5: Ultra Quality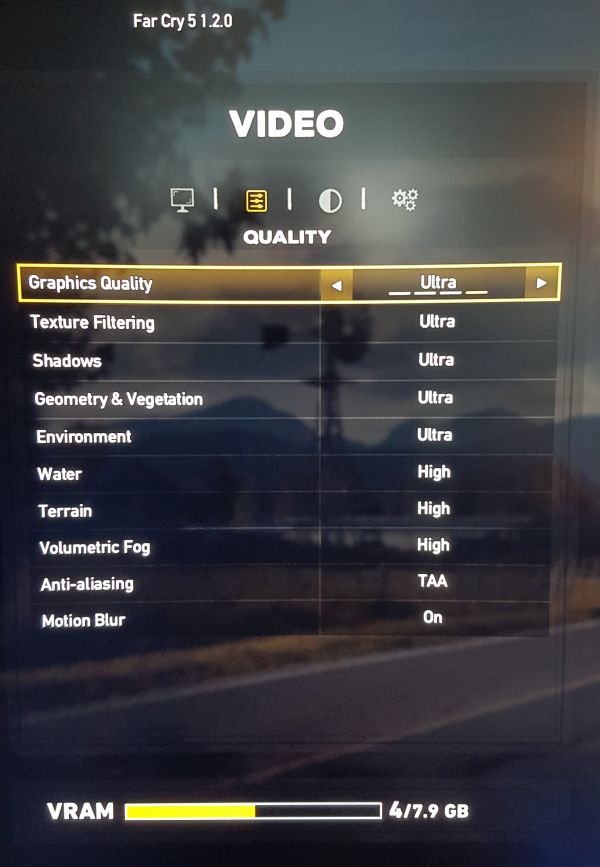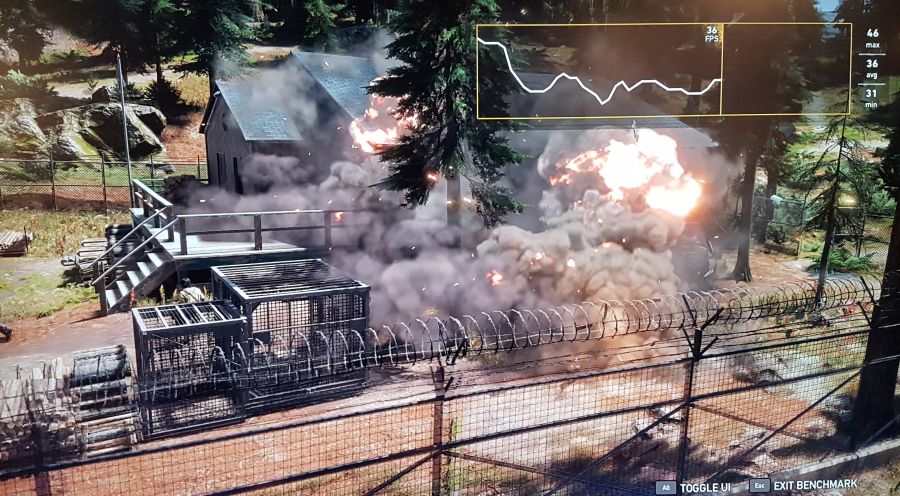 Far Cry 5 scores – 1920×1080
84 FPS – 4935 frames – GIGABYTE GeForce GTX 1080 XTREME GAMING – R391.35


80 FPS – 4623 frames – EVGA GeForce GTX 1070 FTW – R391.35


77 FPS – 4541 frames – MSI Radeon RX Vega 56 Air Boost – Adrenalin 18.3.4


68 FPS – 3954 frames – EVGA GeForce GTX 1060 SC – R391.35


60 FPS – 3472 frames – MSI Radeon RX 470 – Adrenalin 18.3.4


Far Cry 5 scores – 3840×2106
44 FPS – 2578 frames – GIGABYTE GeForce GTX 1080 XTREME GAMING – R391.35


36 FPS – 2106 frames – MSI Radeon RX Vega 56 Air Boost – Adrenalin 18.3.4


34 FPS – 1995 frames – EVGA GeForce GTX 1070 FTW – R391.35


24 FPS – 1412 frames – EVGA GeForce GTX 1060 SC – R391.35


21 FPS – 1246 frames – MSI Radeon RX 470 – Adrenalin 18.3.4



Here is the result for the Radeon RX Vega 56 on 4k resolution: