Like AMD, NVIDIA has updated its gaming graphics drivers to bring support for DOOM VFR. This version brings back the NV Tray too.
The following issues have been fixed:
– [NVIDIA Control Panel]: With cross-adapter clone mode enabled, the NVIDIA Control Panel crashes or hangs when you select With the NVIDIA Settings from the Adjust Video Color Settings page. [200353221]

– [Optimus][Notebook][Wolfenstein]: The game crashes. [2019102]
GeForce 388.43 Desktop Downloads
GeForce 388.43 Notebook Downloads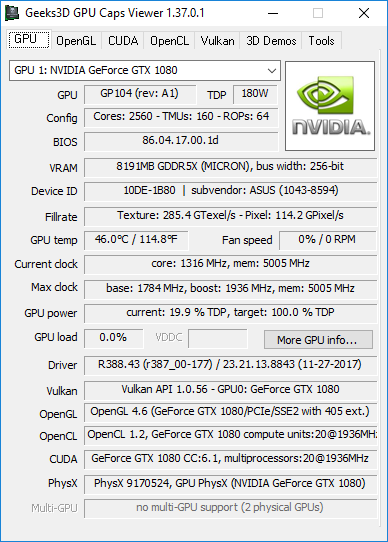 No particular evolution in the 3D API level (same support than previous 388.31): OpenGL 4.6 with 405 OpenGL extensions and Vulkan 1.0.56.