Futuremark has updated its 3DMark utility with a new benchmark focused on 4K rendering and multi-core CPUs.
The new Time Spy Extreme benchmark is a 3840 × 2160 (4K UHD) graphics test as well as a heavy multi-core CPU test. The CPU test has been redesigned to let processors with 8 or more cores perform to their full potential.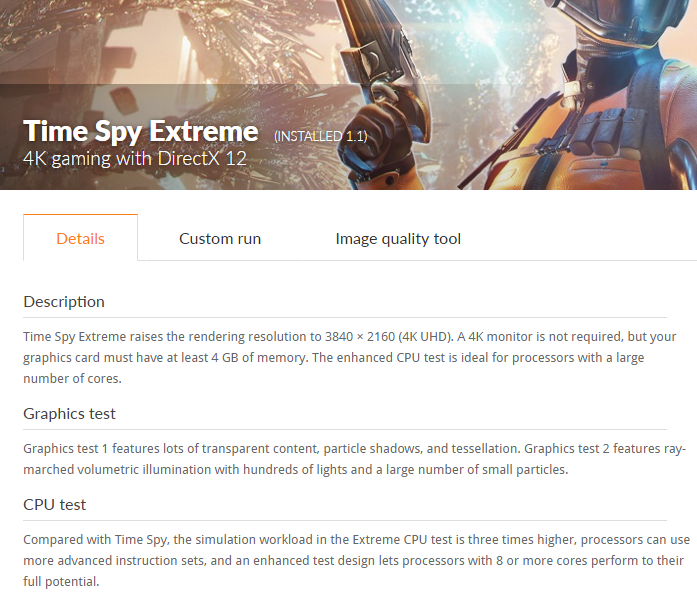 You can download the latest 3DMark (version 2.4.3819 – 4GB) from THIS LINK.
I tested this new version of 3DMark on a Ryzen 7 1700 CPU with the following GPUs:
– EVGA GTX 1070 FTW + R387.92
– MSI Radeon RX 470 + Crimson 17.10.1
and here are my poor results:
– Ryzen 7 1700 + GTX 1070: 2882 points
– Ryzen 7 1700 + RX 470: 1761 points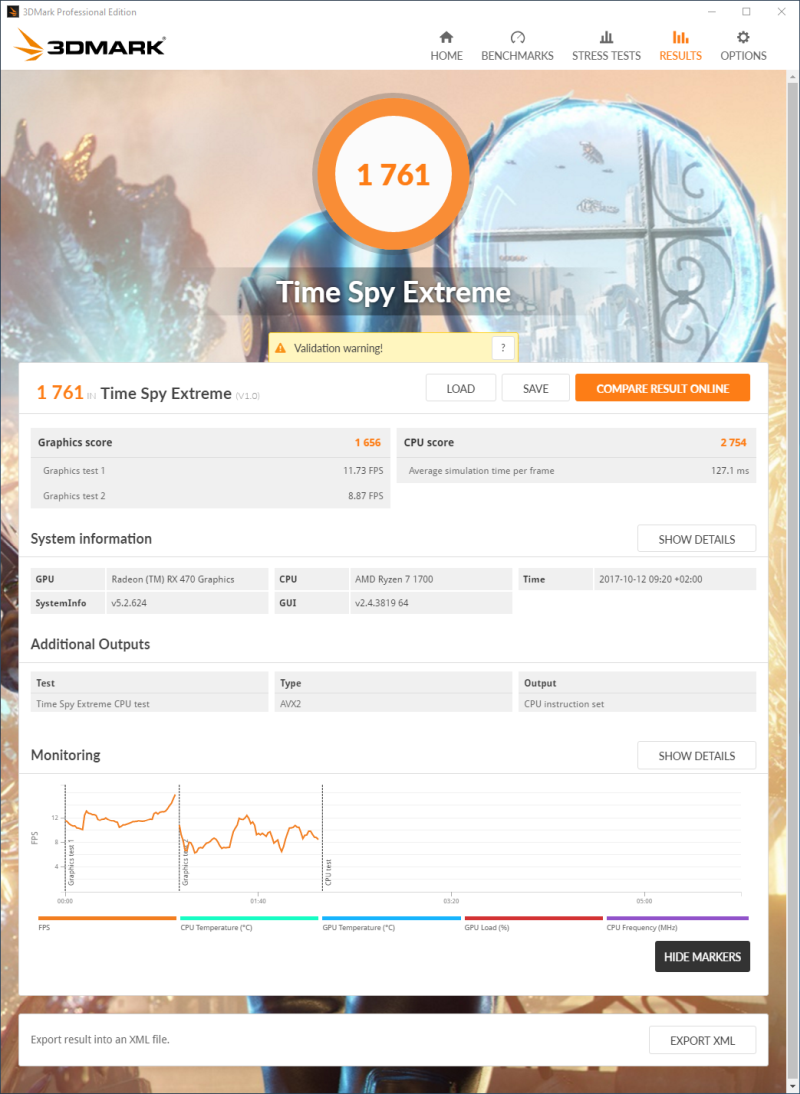 ---
Update 2017.10.13
Score with a Intel Core i7 7700K + ASUS GeForce GTX 1080 Strix: 3311 points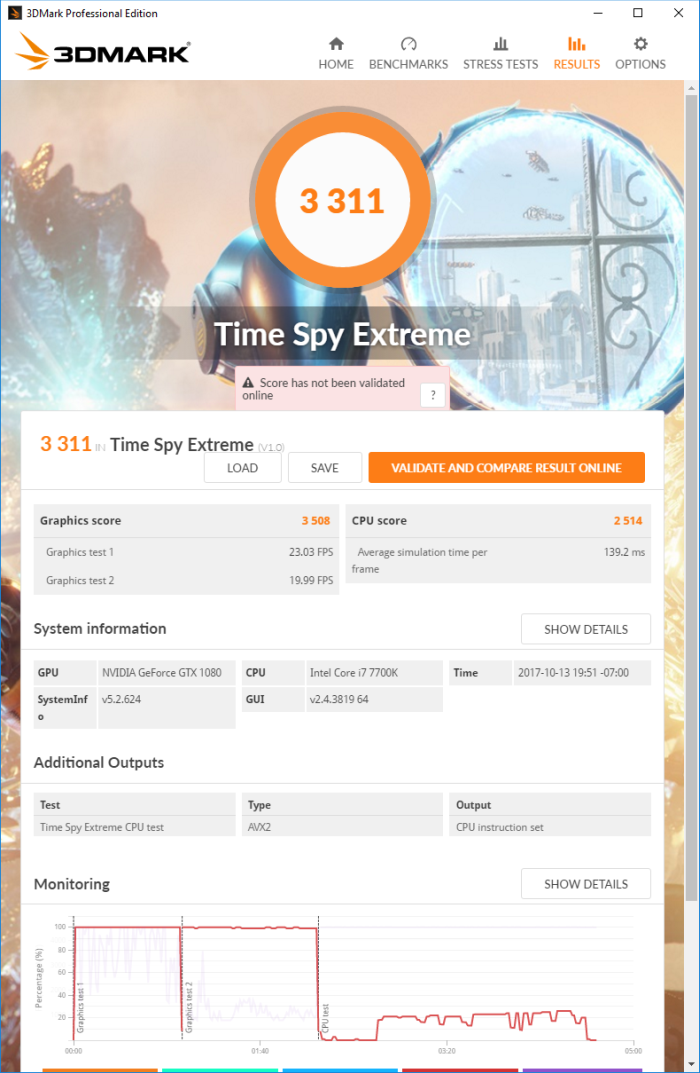 ---

I also monitored the CPU usage for the CPU test only in windowed mode: the 8C/16T Ryzen 7 is fully loaded: