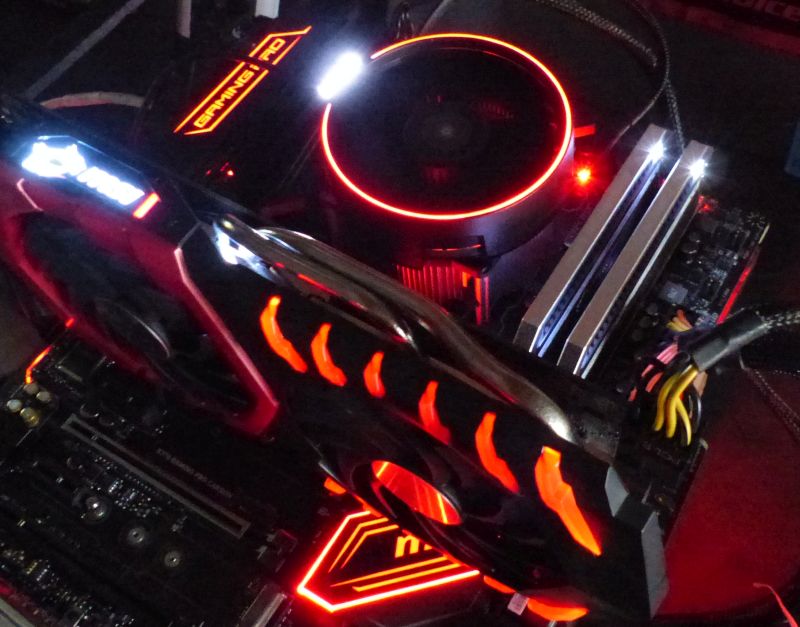 Article index:
1 – Overview
AMD Ryzen 7 processors have been launched more or less two months ago, and I finally found the time and, above all, the hardware to assemble a new testbed based on a Ryzen 7 CPU.
This new testbed will include the following core components:
– an MSI X370 Gaming Pro Carbon motherboard (AM4 socket)
– an AMD Ryzen 7 1700 CPU
– 16GB of DDR4 memory (Corsair Dominator Platinum)
– a Corsair AX860i PSU
Other components such as storage units or graphics cards can vary depending on the test.
2 – The MSI X370 Gaming Pro Carbon Motherboard
2.1 – Features
The MSI X370 Gaming Pro Carbon is a motherboard for all Ryzen processors (Ryzen 7, Ryzen 5) with the AM4 socket. It's based on the X370 chipset which offers all possible features for Ryzen processors:


Here are the main features of the X370 Gaming Pro Carbon:
Supports AMD® RYZEN Series Processors and 7th Gen A-series / Athlon™ Processors for socket AM4
Supports DDR4-3200+(OC) Memory
DDR4 Boost with Steel Armor: Give your DDR4 memory a performance boost
VR Ready and VR Boost: Best virtual reality game experience without latency, reduces motion sickness
Mystic Light and Mystic Light Sync: 16.8 million colors /17 effects controlled in one click with GAMING APP or mobile devices.
Lightning Fast Game experience: Turbo M.2, M.2 Shield, Lightning USB 3.1 Gen2
Audio Boost 4 with Nahimic 2: Reward your ears with studio grade sound quality for the most immersive gaming experience
GAMING LAN with LAN Protect, powered by Intel® : The best online gaming experience with lowest latency and bandwidth management
Military Class 4, Guard-Pro: Latest evolution in high quality components for best protection and efficiency
MULTI-GPU: With Steel Armor PCI-E slots. Supports NVIDIA SLI and AMD Crossfire™
In-Game Weapons: Game Boost, GAMING Hotkey, X-Boost, Xsplit Gamecaster
EZ Debug LED: Easiest way to troubleshoot
Click BIOS 5: Award-winning BIOS with high resolution scalable font, favorites and search function
GAMING CERTIFIED: 24-hour on- and offline game and motherboard testing by eSports players
WHQL certified for Windows 10

The official homepage of the X370 Gaming Pro Carbon can be found HERE.
2.2 – Unboxing
The box: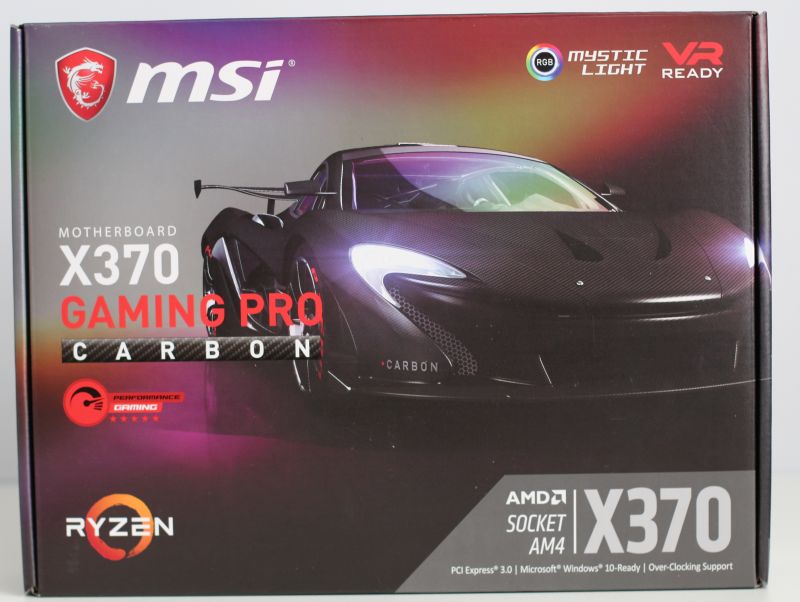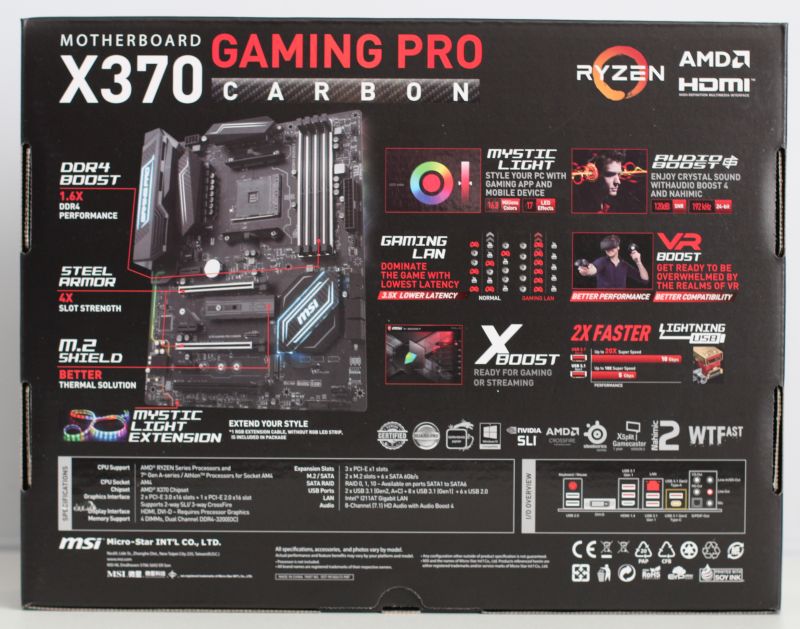 The bundle: the motherboard, a CDROM with drivers, a user's guide, an SLI bridge, two SATA cables, one RGB extension cable (80cm) that allows to connect an RGB LED strip or the CPU cooler (Wraith Spire in my case).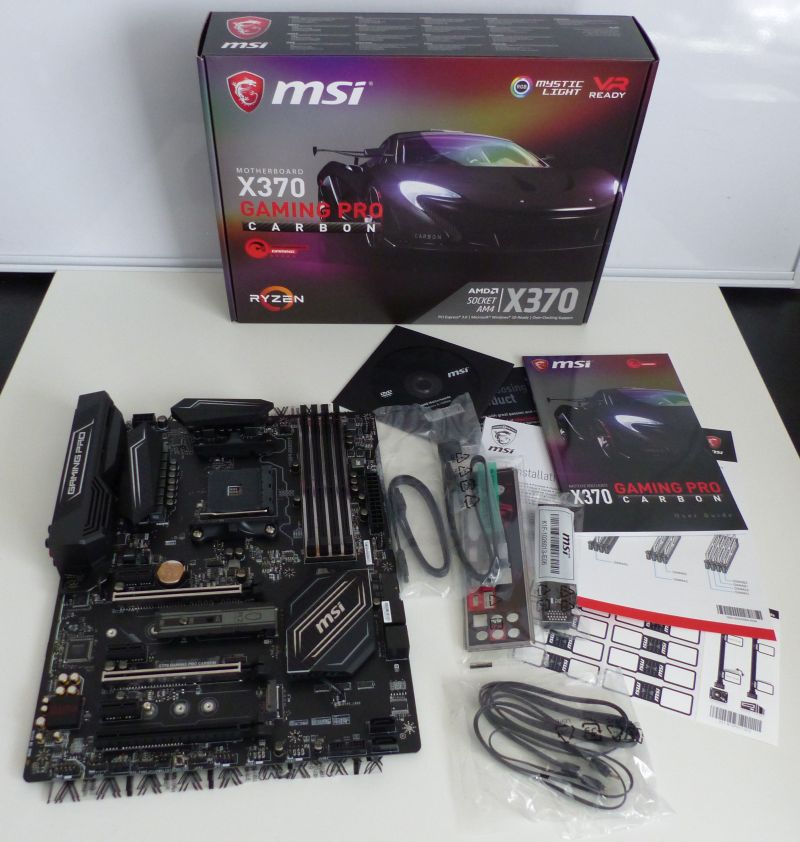 The motherboard comes with three PCI-Express slots, two being protected by a steel armor to prevent bending caused by heavy graphics cards! It looks like a new trend among motherboard makers, because GIGABYTE does the same thing on its GA-X370 Gaming 5 for example.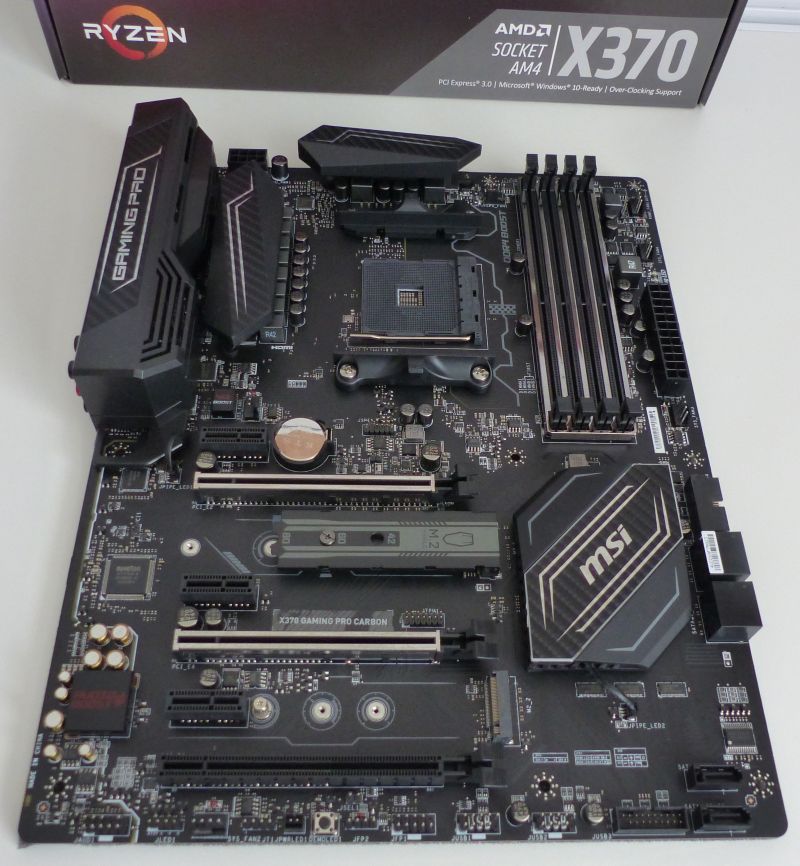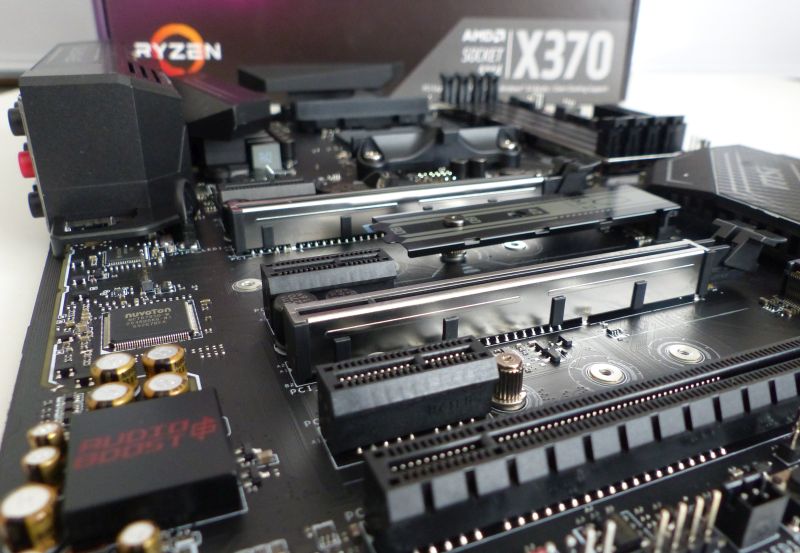 Two connectors for M.2 unit drives are available. A shield is provided for the first M.2 connector to improve heat dissipation: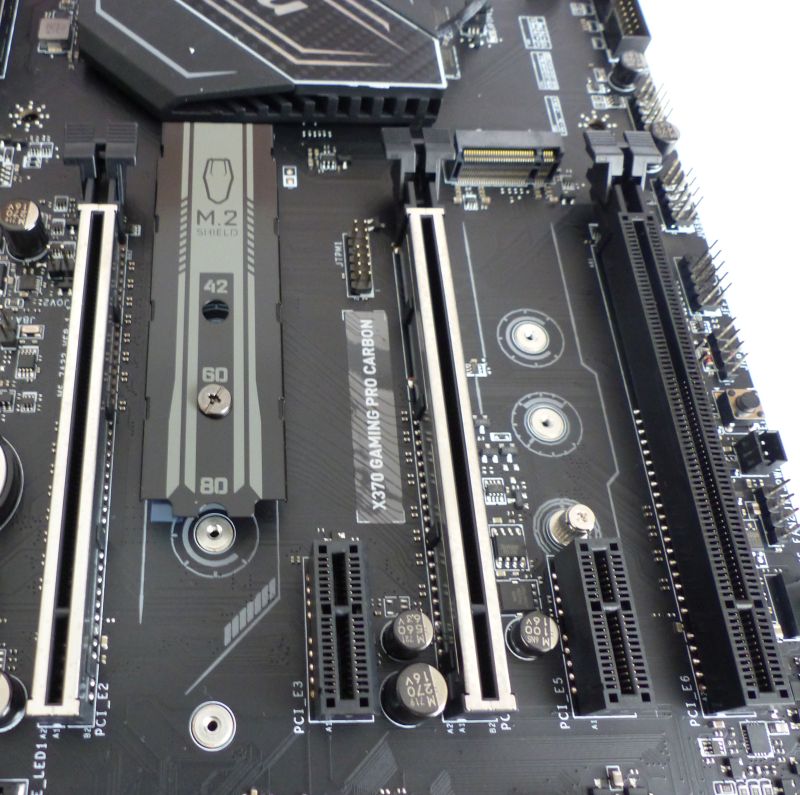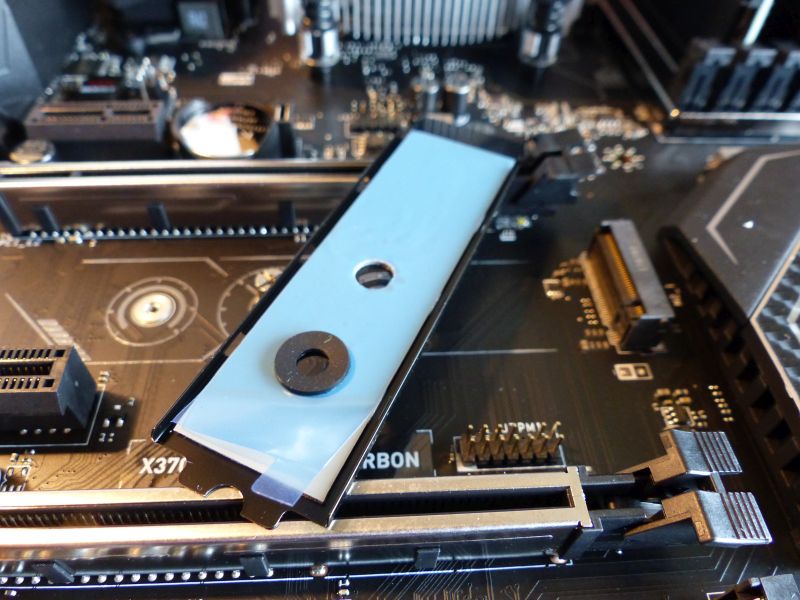 The sound system based on MSI Audio Boost 4 technology.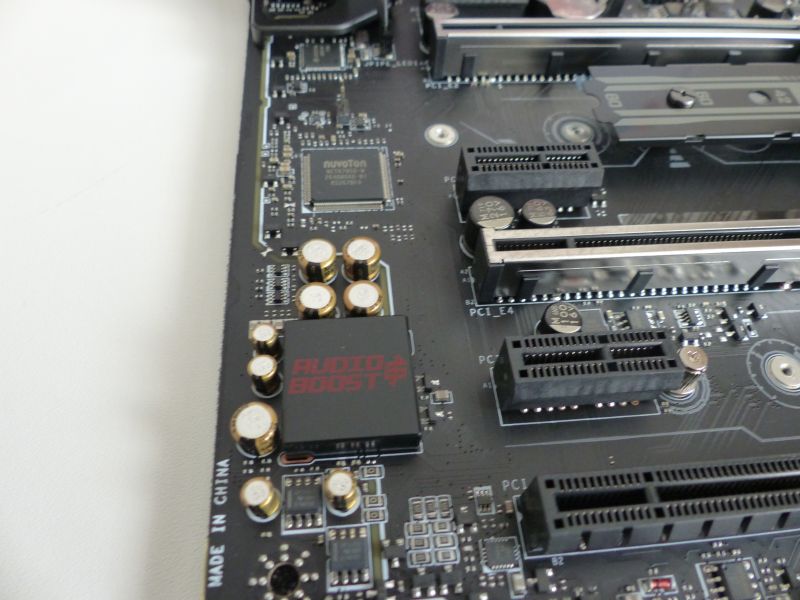 The six SATA3 connectors: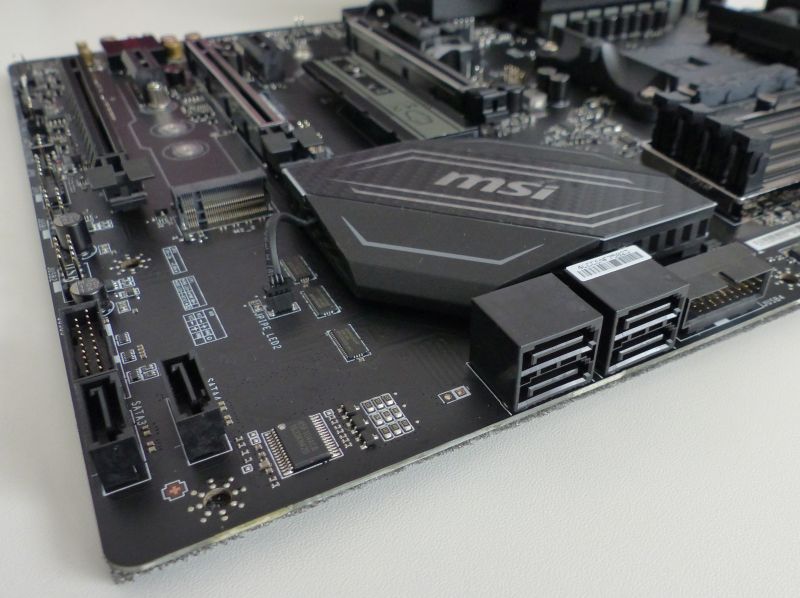 The rear panel with input/output connectors. From left to right: 2 x USB 2.0, DVI, HDMI, 2 x USB 3.1 (Gen1, type A), 1 x RJ45 (Gigabit LAN), 2 x USB 3.1 (Gen1, type A), 1 x USB 3.1 (Gen2, type A), 1 x USB 3.1 (Gen2, type C), audio inputs/outputs.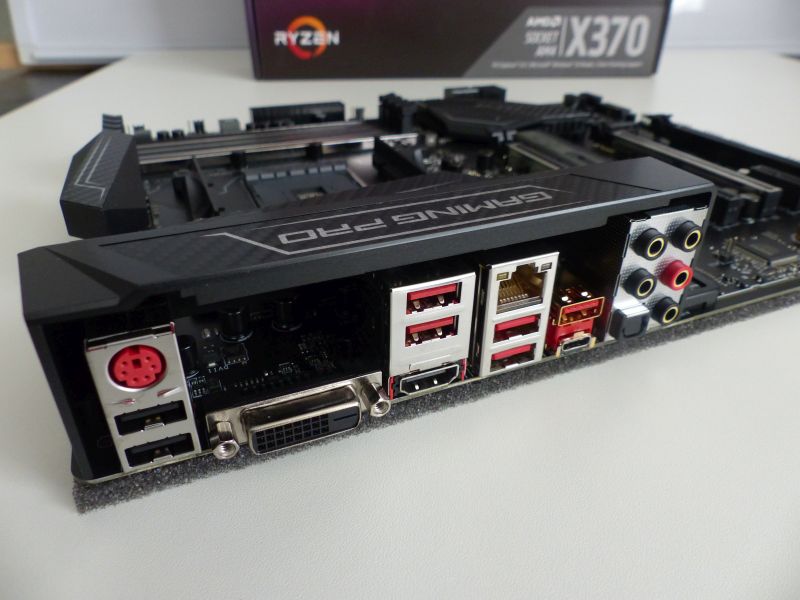 The motherboard supports up to 64GB of DDR4 memory modules (866/ 2133/ 2400/ 2667(OC)/ 2933(OC)/ 3200(OC)+ Mhz).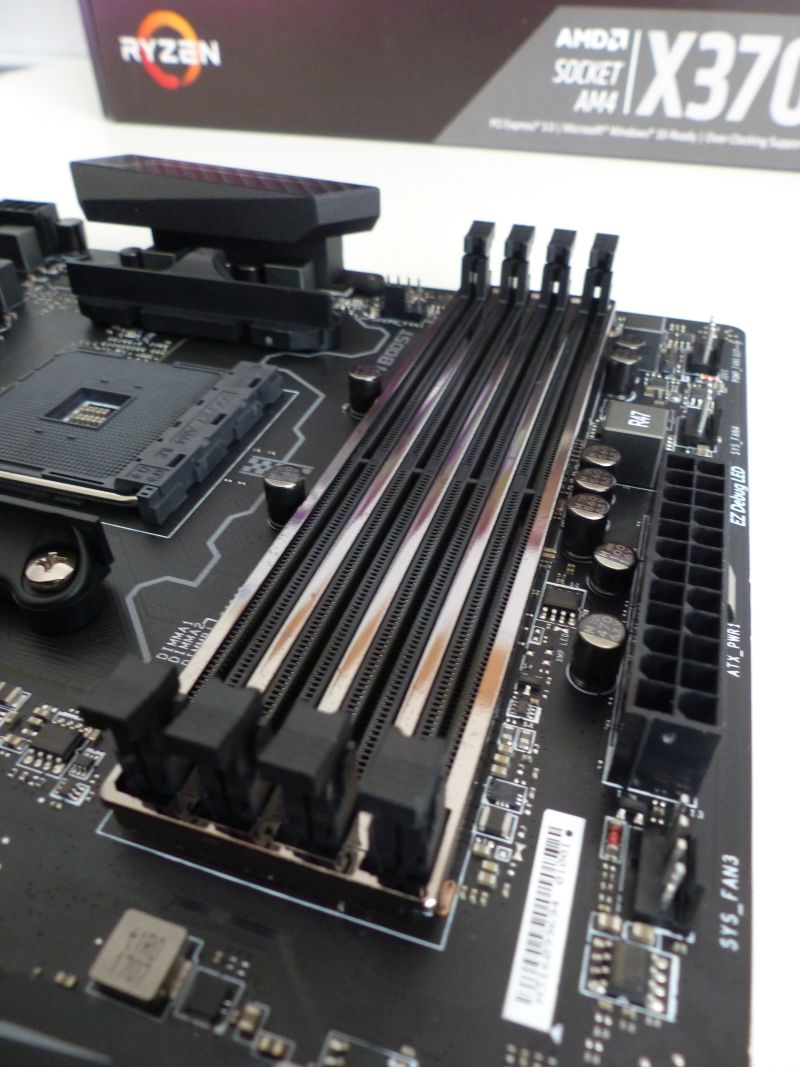 The AM4 socket: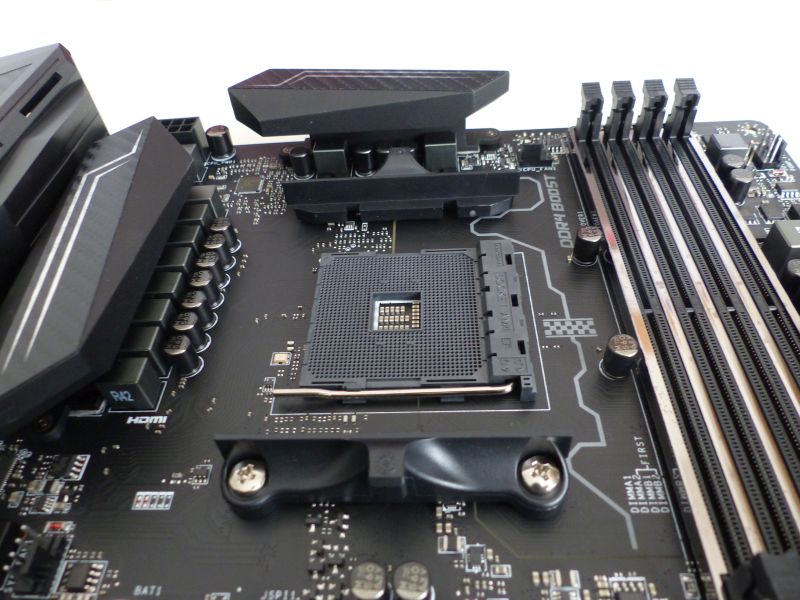 The VR-Boost. This is a chip designed to improve the VR signal:
Only MSI products are equipped with VR Boost. When using a VR headset, you want to have a smooth experience. Traditional USB ports can suffer signal drops, significantly impacting performance of connected devices. VR Boost is a smart chip that ensures a clean and strong signal to a VR optimized USB port, giving you an enjoyable VR experience.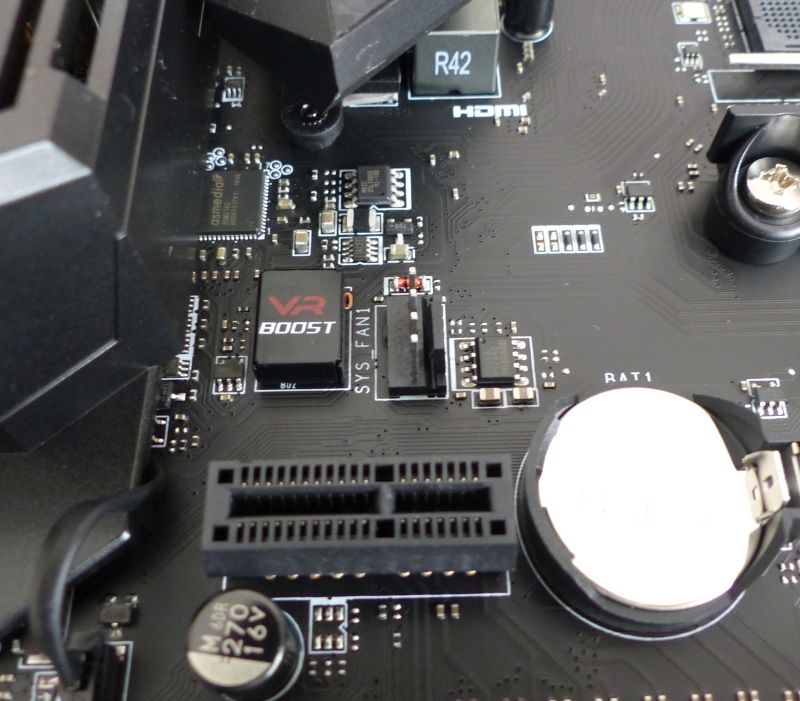 3 – The AMD Ryzen 7 1700 CPU
I chose a Ryzen 7 1700 (3.0GHz base clock, 3.7GHz boost clock) CPU because this CPU offers all I need: 8 cores / 16 threads (or 16 logical cores) and it comes with a CPU cooler, the Wraith Spire.


The Wraith Spire is geeky because it comes with an RGB lighting connector as well as an extension cable. You will be able to change the color of the LED thanks to MSI Gaming App.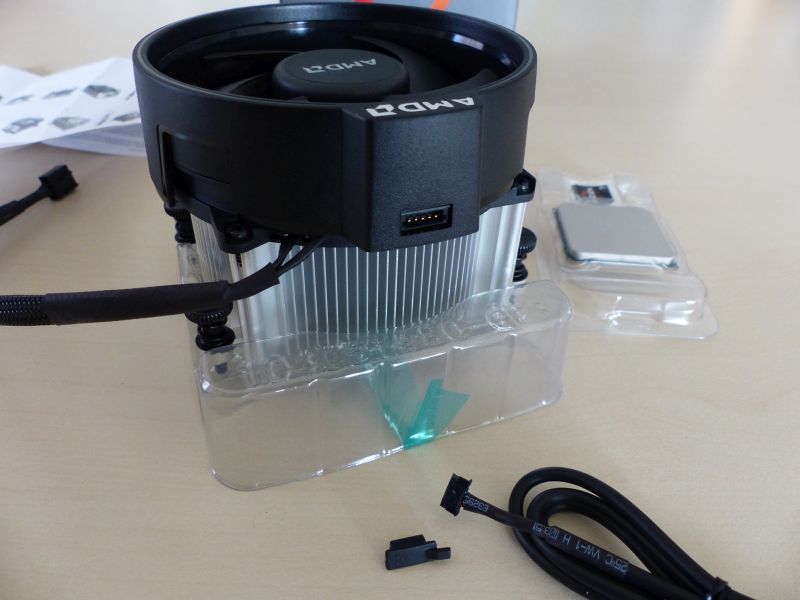 Just connect the cable to the CPU cooler and to the motherboard. On the MSI X370 motherboard, you have to connect this cable to the JLED1 connector:

4 – The System Memory
For the DDR4 memory, I selected the following kit: Corsair Dominator Platinum 16GB 3000MHz. With the MSI X370 motherboard, I found that 2667MHz in the BIOS was a stable memory speed.

5 – First Boot and BIOS
The motherboard is shipped with the BIOS version E7A32AMS.100:

With all articles I read about motherboards for Ryzen, the first thing I did is to download on an USB key the latest BIOS from MSI website and to update it: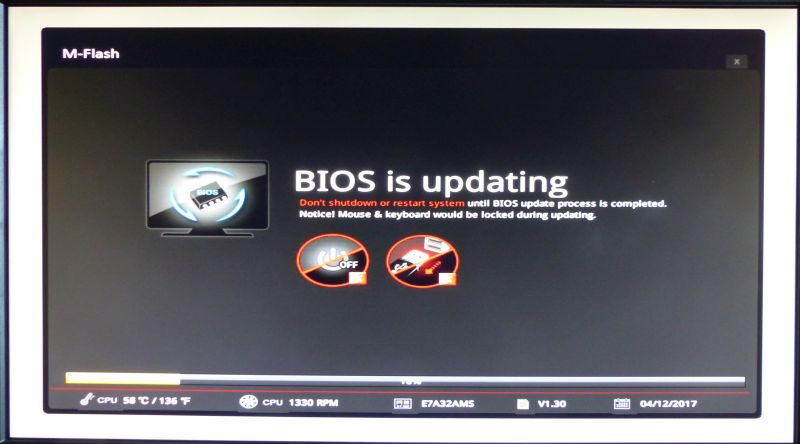 The BIOS update is easy and works fine. The latest BIOS is version 130: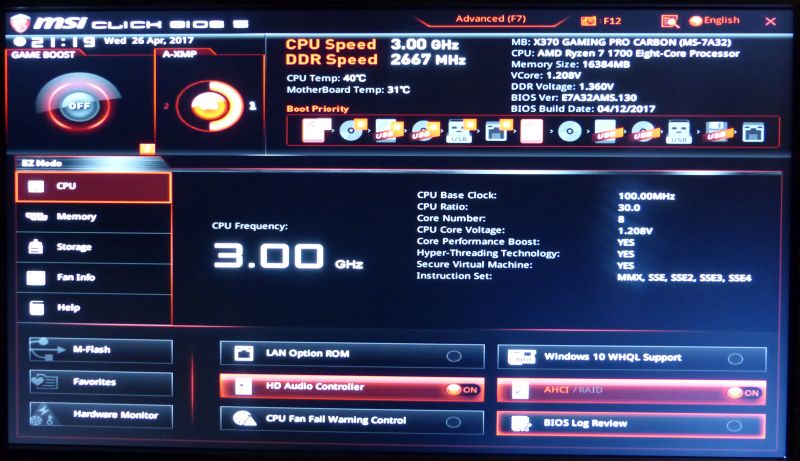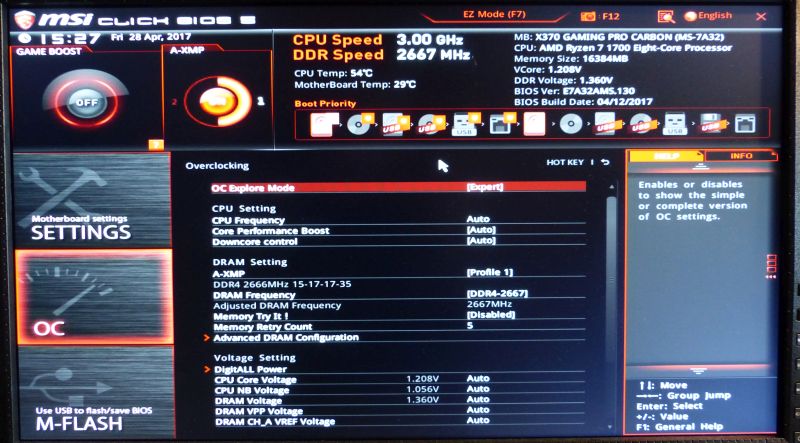 This motherboard can be monitored or tweaked with MSI Gaming App: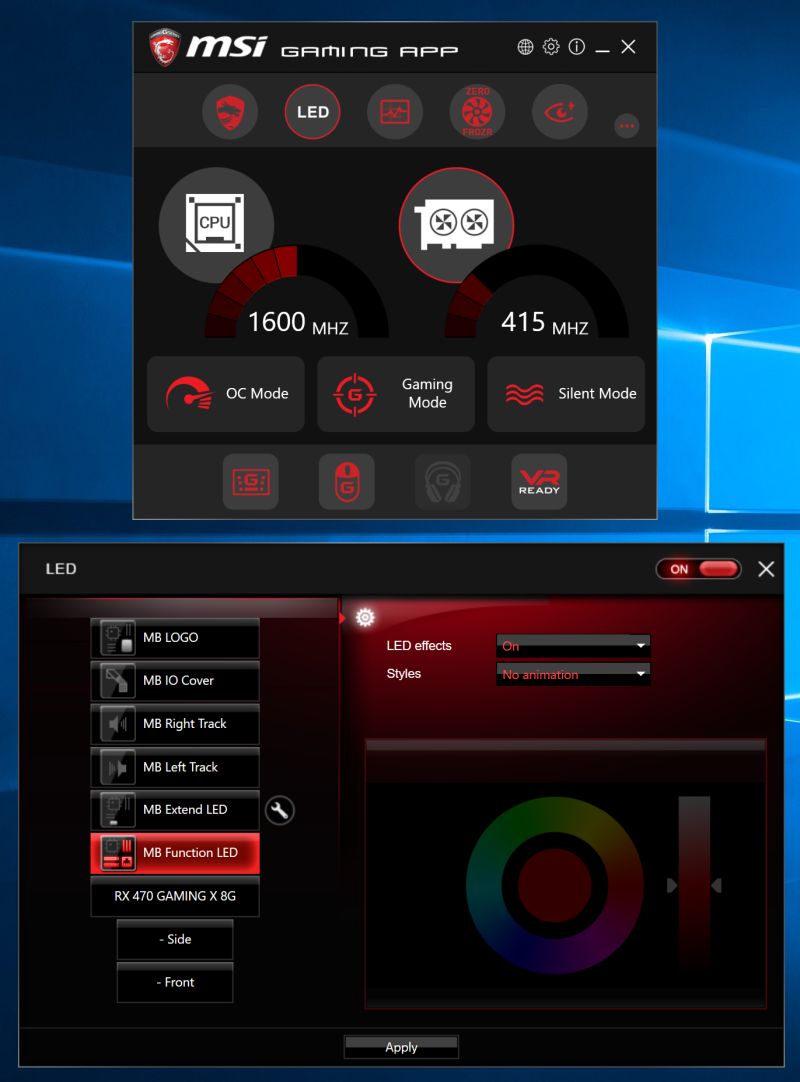 The Gaming APP can also drive the CPU cooler (AMD Wraith Spire) and the graphics card:

6 – Quick Benchmark
Here is a quick benchmark with 3DMark. The goal is to see the difference in the CPU score between the Ryzen 7 testbed and the previous one, based on a Core i5. Just to be sure that the big Ryzen 7 offers better performances than the little Core i5 😉 The graphics card is a Radeon RX 470 (with Crimson 17.4.3).
Previous testbed:
– Intel Core i5 6600K @ 3.5GHz
– ASUS Z170 PRO Gaming
– 8GB DDR4 @ 2666MHz Corsair Vengeance
All CPUs work at their default clock speeds.
6.1 – Intel Core i5 6600K
– TimeSpy: 3658 (graphics: 3640 – CPU: 3767)
– Sky Diver: 24010 (graphics: 37116 – Physics: 9267 – Combined: 19032)
– FireStrike: 9741 (graphics: 11839 – Physics: 9686 – Combined: 4198)
6.2 – AMD Ryzen Ryzen 7 1700
– TimeSpy: 3855 (graphics: 3576 – CPU: 6928 (+83%))
– Sky Diver: 28700 (graphics: 35835 – Physics: 15178 (+63%) – Combined: 24812)
– FireStrike: 10252 (graphics: 11673 – Physics: 16287 (+66%) – Combined: 4153)
I think the CPU score is clear: between +60% and +80% for the Ryzen 7 CPU. Not bad!

My previous experience with an AMD processor (FX 6100) was rather bad: the FX 6100 (6-core processor) was slow and I quickly updated the testbed with an Intel CPU. With Ryzen CPUs, it's another story. This time, AMD's CPUs are a real alternative to Intel's ones and this is very cool.