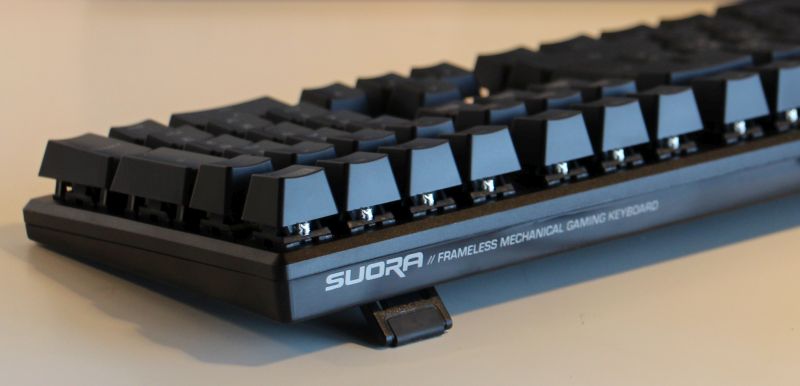 1 – Overview
I discovered this keyboard at one of my local hardware dealers and I found it cool. I essentially use the keyboard to work and I like minimal keyboards without extra function keys or big frame. The Roccat Suora is the same kind of keyboard than Logitech's G810 Orion Spectrum. But more compact. It's a pure minimal keyboard thanks to its frameless design. You can even see under the keys since there is no frame that hides the underlying mechanic.
It's a minimal keyboard but at the same time it has modern features:
– Game mode button to quickly launch a gaming profile
– 6 macro-keys
– Blue key back-lighting
– media keys
– a control center (Roccat Swarm) to manage the keyboard functions
The homepage of the Roccat Suora keyboard can be found HERE.
2 – Gallery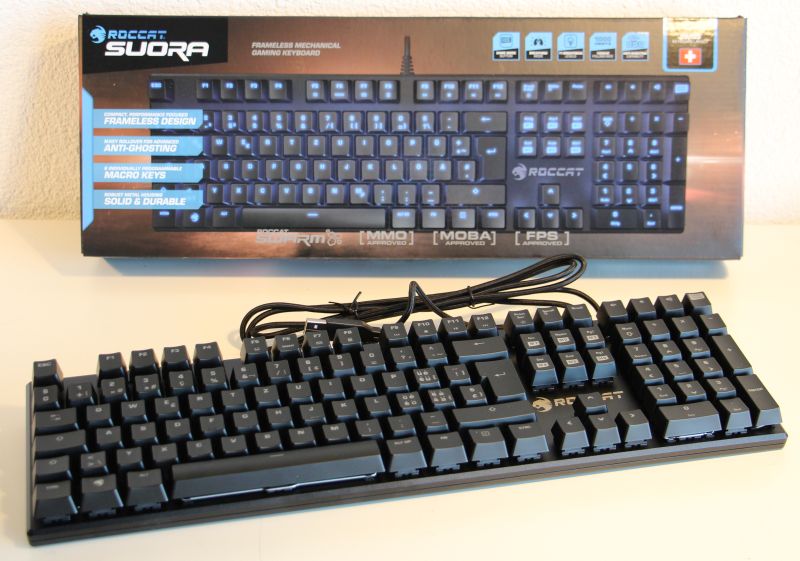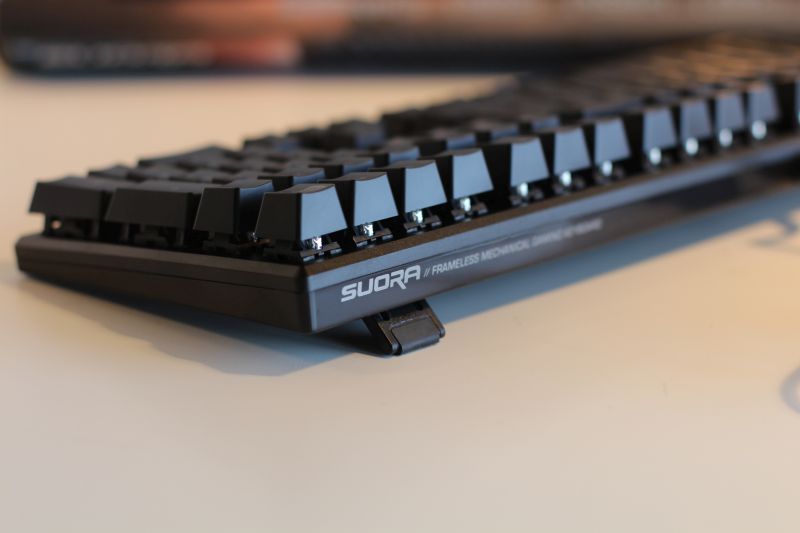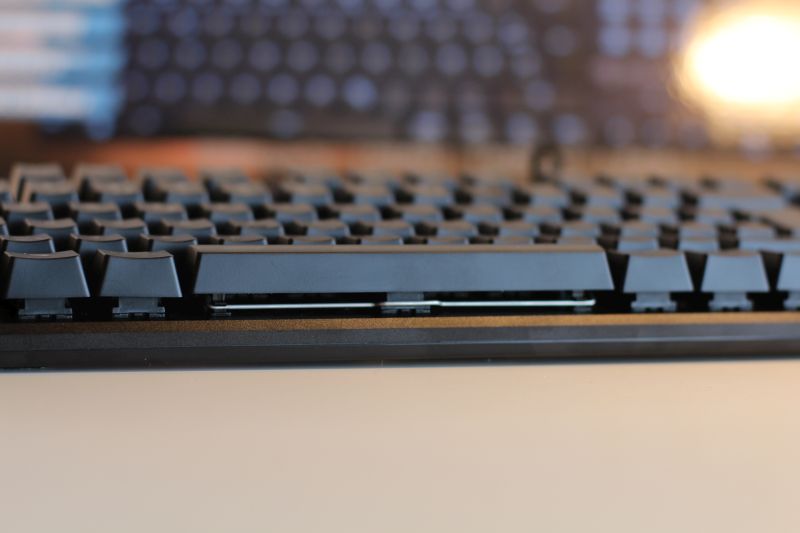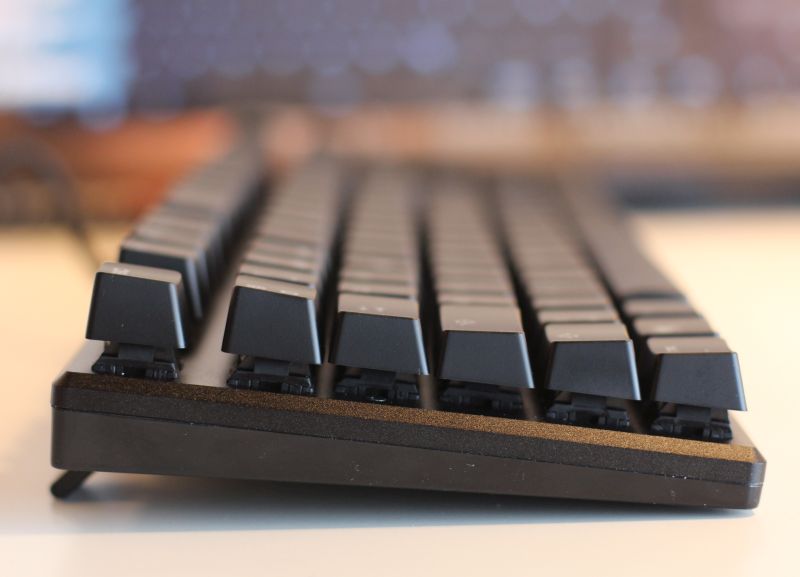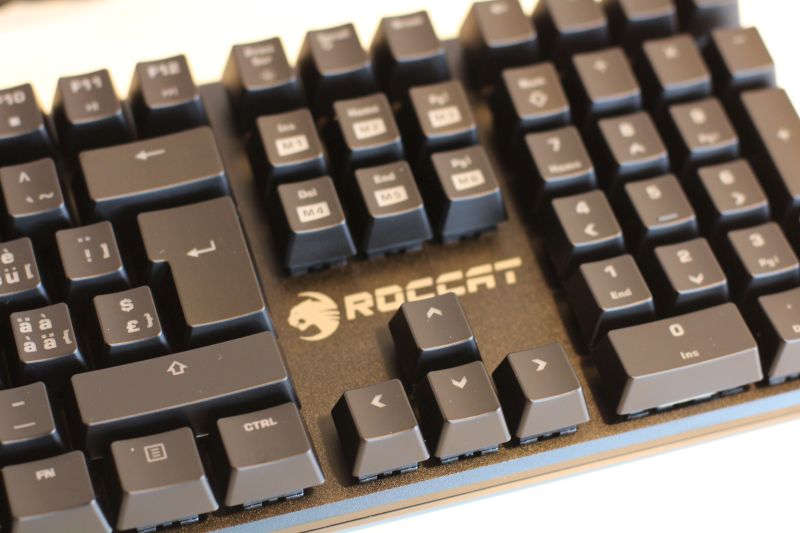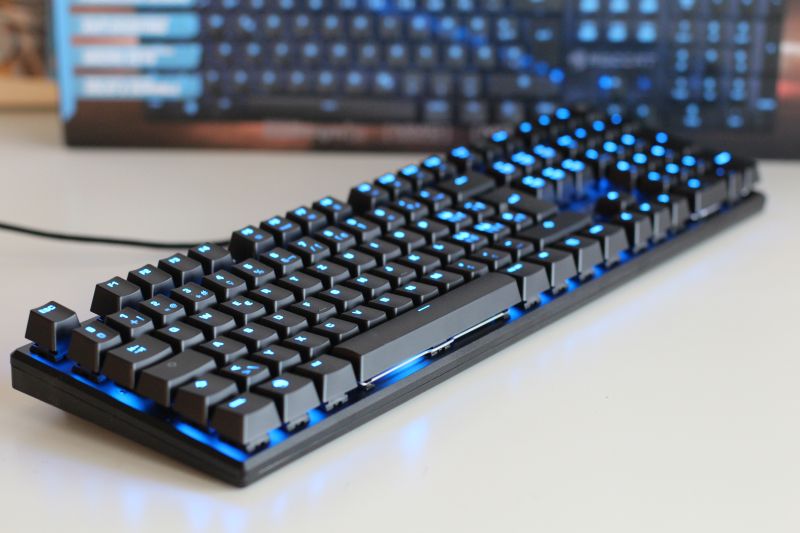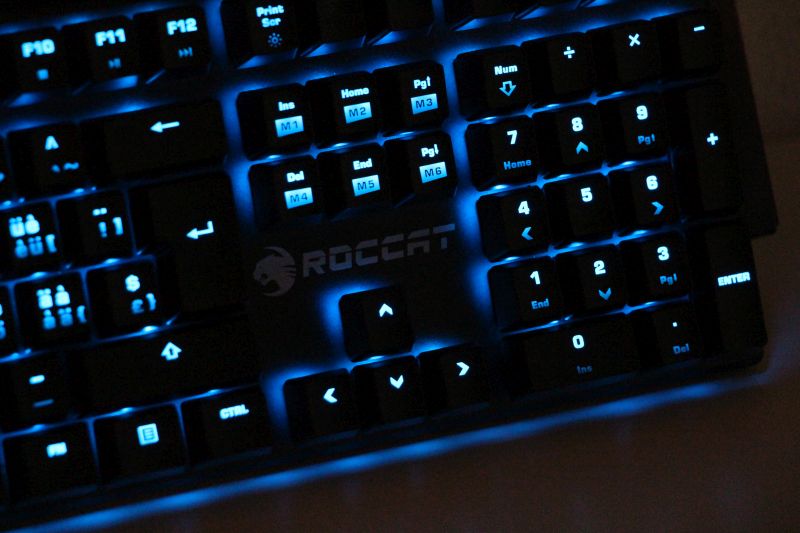 3 – Roccat Swarm