The gaming notebook GL553VD comes with a slow Sandisk Z400s 128GB SSD M.2. This 128GB storage unit is the boot / system disk. Let's replace this 128GB drive by a faster and larger one: a Samsung SSD 960 PRO 512GB M.2.

Article index

The Samsung 960 PRO is a NVMe (Non-Volatile Memory Express) storage unit. The NVMe interface is designed to fully exploit the capabilities of high-speed SSDs devices to perform many I/O operations in parallel. More information about NVMe interface can be found HERE.
1 – Gallery
The 960 PRO box: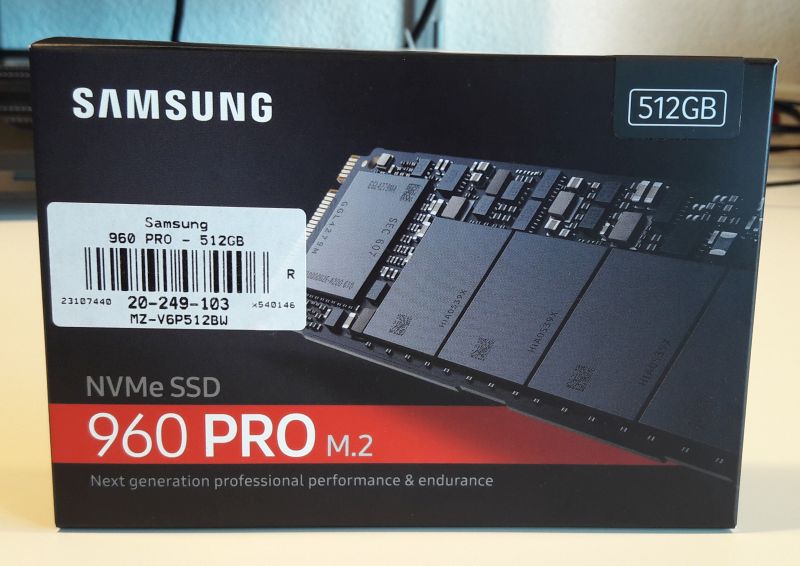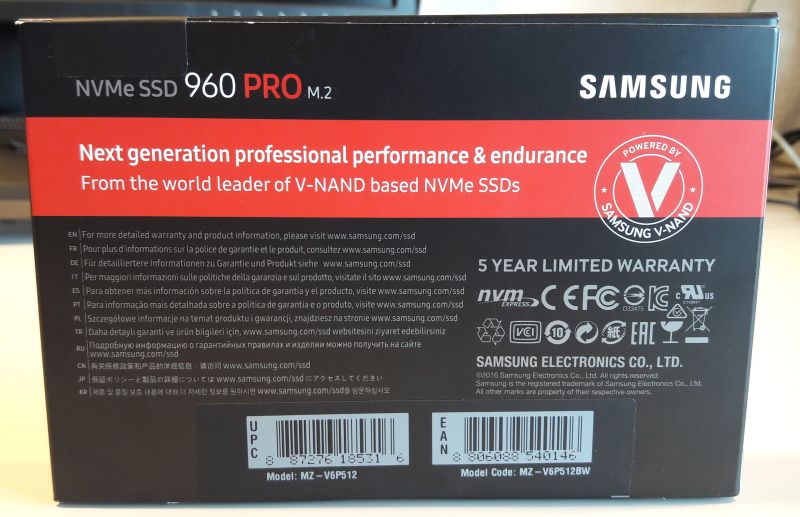 Inside the box of the 960 PRO:


The 960 PRO in M.2 format:




The 960 PRO plugged into ASUS GL553VD gaming notebook: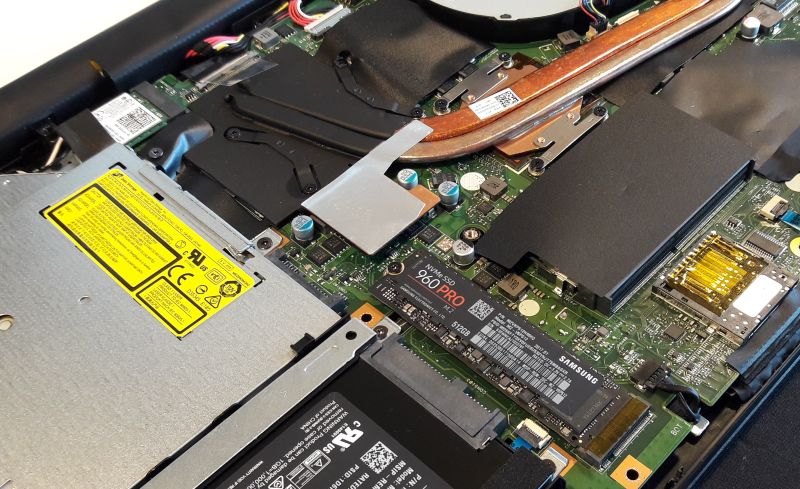 2 – Benchmark
Do you remember the CrystalDiskMark results of the Sandisk Z400s 128GB? read speed: 538MB/s and write speed: 182MB/s.
Let's look at the CrystalDiskMark results of the 960 PRO:


3136MB/s in reading and 2056MB/s in writing. Wow! Awesome! More than 6 times faster in reading and more than 10 times faster in writing!!! These values
Windows 10 is ready in few seconds and now there is a lot of space to install all the programs I need.
And to end up this article, the screenshot of CrystalDiskInfo: