It's a kind of tradition for AMD to release a special edition of their graphics drivers during the Xmas month. Two years ago, AMD released the Omega Edition, last year, Crimson driver was introduced, and this year, AMD releases a ReLive edition of the Crimson graphics drivers.
Crimson ReLive 16.12.1 comes with a new installer (with clean install option, yeah!), updated version of WattMan, a new power-saving tool called Radeon Chill, as well as other features and improvements (the most important being the ReLive the new on-screen recording tool). More information can be found in the following articles: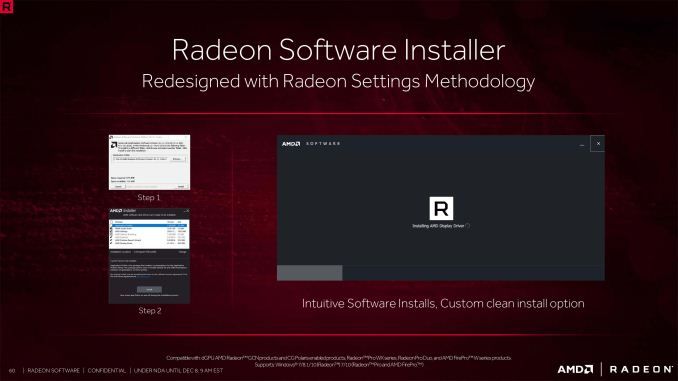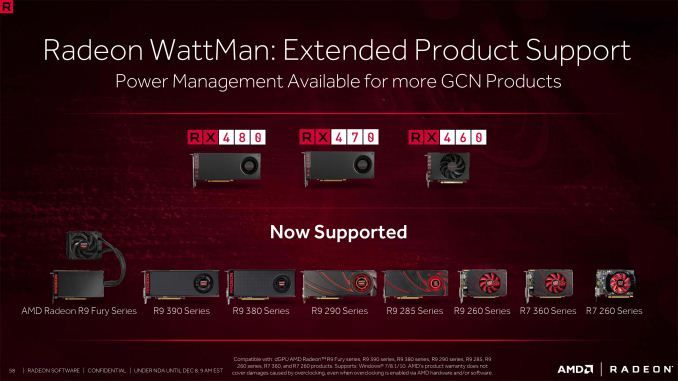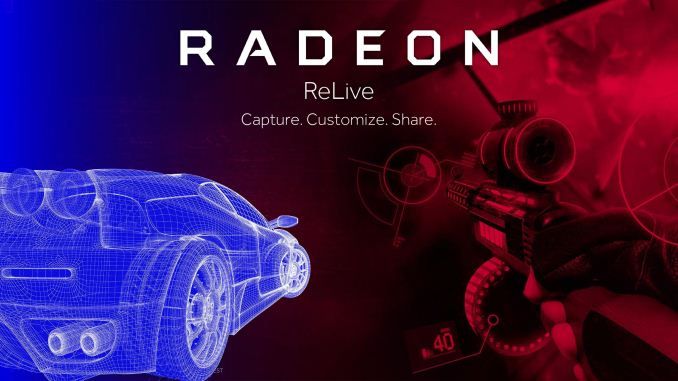 Crimson ReLive 16.12.1 Desktop Downloads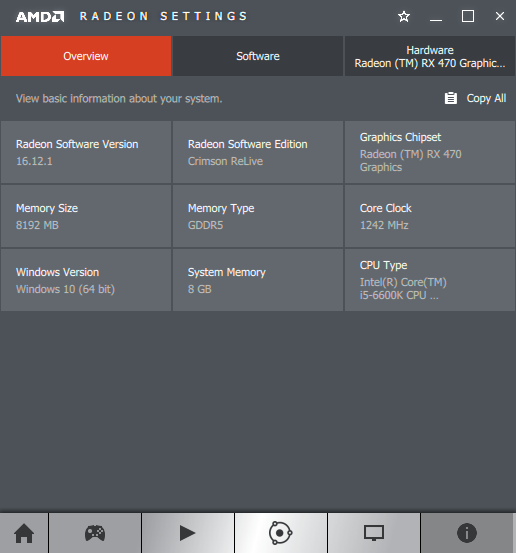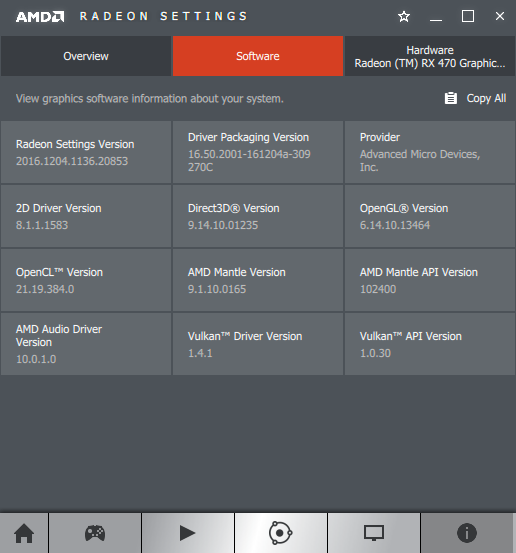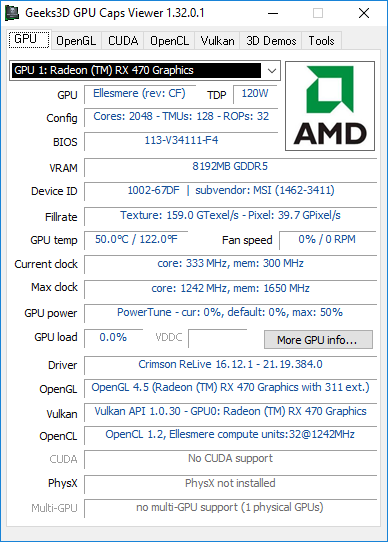 Like Crimson 16.11.5, this Crimson ReLive supports OpenGL 4.5 with 311 OpenGL extensions (Radeon RX 470 on Win10 64-bit). But there is a slight update in the Vulkan side: Crimson ReLive supports Vulkan API 1.0.30.
Vulkan report from GPU Caps Viewer:

- Instance extensions: 3
	- VK_KHR_surface (version: 25)
	- VK_KHR_win32_surface (version: 5)
	- VK_EXT_debug_report (version: 3)
- Physical devices: 1
	- [Device 0]: Radeon (TM) RX 470 Graphics
		- API version: 1.0.30
		- vendorID: 4098
		- deviceID: 26591
		- driver version: 4210689
		- extensions: 10
			- VK_KHR_sampler_mirror_clamp_to_edge (version: 1)
			- VK_KHR_swapchain (version: 68)
			- VK_AMD_rasterization_order (version: 1)
			- VK_AMD_shader_ballot (version: 1)
			- VK_AMD_shader_trinary_minmax (version: 1)
			- VK_AMD_shader_explicit_vertex_parameter (version: 1)
			- VK_AMD_gcn_shader (version: 1)
			- VK_AMD_draw_indirect_count (version: 1)
			- VK_AMD_negative_viewport_height (version: 1)
			- VK_AMD_gpu_shader_half_float (version: 1)
		- device limits
			- maxImageDimension1D: 16384
			- maxImageDimension2D: 16384
			- maxImageDimension3D: 8192
			- maxImageDimensionCube: 16384
			- maxImageArrayLayers: 2048
			- maxTexelBufferElements: 4294967295
			- maxUniformBufferRange: 4294967295
			- maxStorageBufferRange: 4294967295
			- maxPushConstantsSize: 128
			- maxMemoryAllocationCount: 4096
			- maxSamplerAllocationCount: 1048576
			- bufferImageGranularity: 1
			- sparseAddressSpaceSize: 1099511627775
			- maxBoundDescriptorSets: 32
			- maxPerStageDescriptorSamplers: 4294967295
			- maxPerStageDescriptorUniformBuffers: 4294967295
			- maxPerStageDescriptorSampledImages: 4294967295
			- maxPerStageDescriptorStorageImages: 4294967295
			- maxPerStageDescriptorInputAttachments: 4294967295
			- maxPerStageResources: 4294967295
			- maxDescriptorSetSamplers: 4294967295
			- maxDescriptorSetUniformBuffers: 4294967295
			- maxDescriptorSetUniformBuffersDynamic: 8
			- maxDescriptorSetStorageBuffers: 4294967295
			- maxDescriptorSetStorageBuffersDynamic: 8
			- maxDescriptorSetSampledImages: 4294967295
			- maxDescriptorSetStorageImages: 4294967295
			- maxDescriptorSetInputAttachments: 4294967295
			- maxVertexInputAttributes: 4294967295
			- maxVertexInputBindings: 32
			- maxVertexInputAttributeOffset: 4294967295
			- maxVertexInputBindingStride: 16383
			- maxVertexOutputComponents: 128
			- maxTessellationGenerationLevel: 64
			- maxTessellationPatchSize: 32
			- maxTessellationControlPerVertexInputComponents: 128
			- maxTessellationControlPerVertexOutputComponents: 128
			- maxTessellationControlPerPatchOutputComponents: 120
			- maxTessellationControlTotalOutputComponents: 4096
			- maxTessellationEvaluationInputComponents: 128
			- maxTessellationEvaluationOutputComponents: 128
			- maxGeometryShaderInvocations: 127
			- maxGeometryInputComponents: 128
			- maxGeometryOutputComponents: 128
			- maxGeometryOutputVertices: 1024
			- maxGeometryTotalOutputComponents: 16384
			- maxFragmentInputComponents: 128
			- maxFragmentOutputAttachments: 8
			- maxFragmentDualSrcAttachments: 1
			- maxFragmentCombinedOutputResources: 4294967295
			- maxComputeSharedMemorySize: 32768
			- maxComputeWorkGroupCount: [65535; 65535; 65535]
			- maxComputeWorkGroupInvocations: 1024
			- maxComputeWorkGroupSize: [1024; 1024; 1024]
			- subPixelPrecisionBits: 8
			- subTexelPrecisionBits: 8
			- mipmapPrecisionBits: 8
			- maxDrawIndexedIndexValue: 4294967295
			- maxDrawIndirectCount: 4294967295
			- maxSamplerLodBias: 15.996094
			- maxSamplerAnisotropy: 16.000000
			- maxViewports: 16
			- maxViewportDimensions: [16384; 16384]
			- viewportBoundsRange: [-32768.000000 ; 32767.000000]
			- viewportSubPixelBits: 8
			- minMemoryMapAlignment: 64
			- minTexelBufferOffsetAlignment: 1
			- minUniformBufferOffsetAlignment: 16
			- minStorageBufferOffsetAlignment: 4
			- minTexelOffset: 4294967232
			- maxTexelOffset: 63
			- minTexelGatherOffset: 4294967264
			- maxTexelGatherOffset: 31
			- minInterpolationOffset: -2.000000
			- maxInterpolationOffset: 2.000000
			- subPixelInterpolationOffsetBits: 8
			- maxFramebufferWidth: 16384
			- maxFramebufferHeight: 16384
			- maxFramebufferLayers: 2048
			- framebufferColorSampleCounts: 15
			- framebufferDepthSampleCounts: 15
			- framebufferStencilSampleCounts: 15
			- framebufferNoAttachmentsSampleCounts: 15
			- maxColorAttachments: 8
			- sampledImageColorSampleCounts: 15
			- sampledImageIntegerSampleCounts: 15
			- sampledImageDepthSampleCounts: 15
			- sampledImageStencilSampleCounts: 15
			- storageImageSampleCounts: 15
			- maxSampleMaskWords: 1
			- timestampComputeAndGraphics: 1
			- timestampPeriod: 40.000000
			- maxClipDistances: 8
			- maxCullDistances: 8
			- maxCombinedClipAndCullDistances: 8
			- discreteQueuePriorities: 2
			- pointSizeRange: [0.000000 ; 8191.875000]
			- lineWidthRange: [0.000000 ; 8191.875000]
			- pointSizeGranularity: 0.125000
			- lineWidthGranularity: 0.125000
			- strictLines: 1
			- standardSampleLocations: 1
			- optimalBufferCopyOffsetAlignment: 1
			- optimalBufferCopyRowPitchAlignment: 1
			- nonCoherentAtomSize: 128