Intel eXtreme Tuning Utility or Intel XTU is a performance tuning tool to overclock, monitor, and stress a system based on Intel processors. Intel XTU is available for Windows systems (Win7 /Win8 /Win10).
You can download Intel XTU v6.1.2.11 from this page or from Geeks3D download zone.
I tested Intel XTU on a Core i5 4670K (4-core) that includes a HD Graphics 4600 GPU.
I found it very handy for monitoring a recent Intel CPU/GPU. You can visualize the usage / temperature / clock during different periods (1min, 3min, 5min, 10min):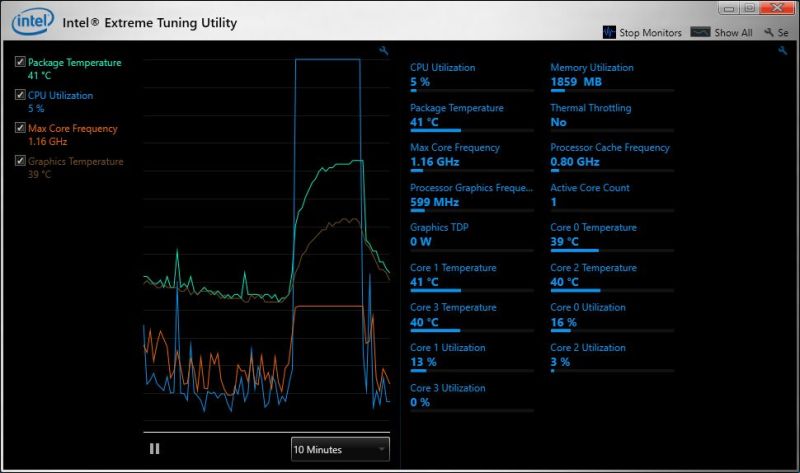 Sytem information (CPU, GPU, operating system, memory, motherboard) section: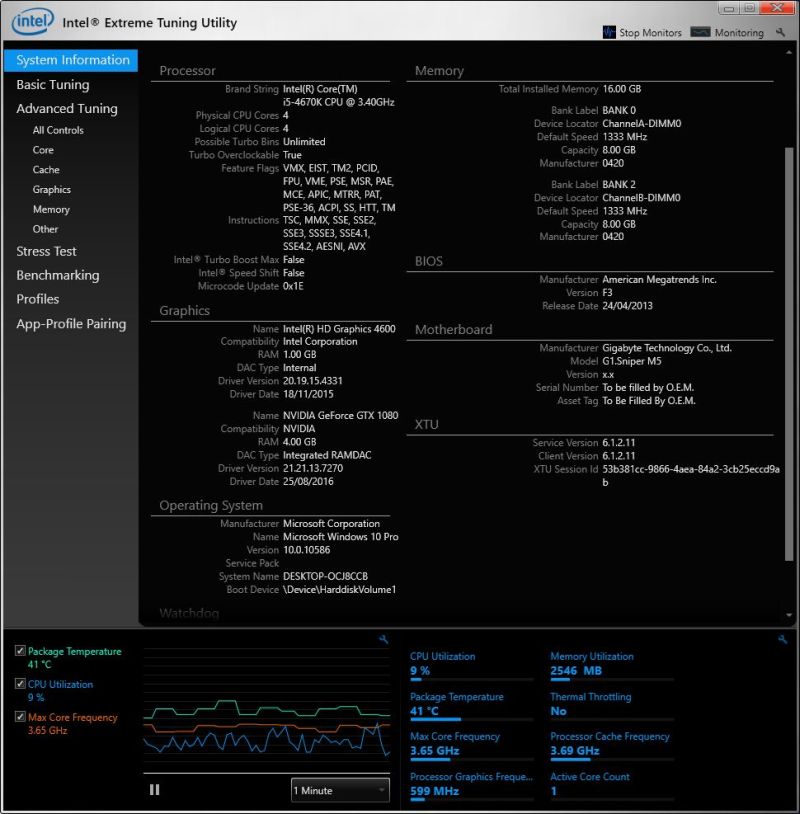 Overclocking section:


Stress test (you can stress test the CPU, memory or GPU):