The uncanny valley is the region of negative emotional response when the 3D model looks like almost to a human: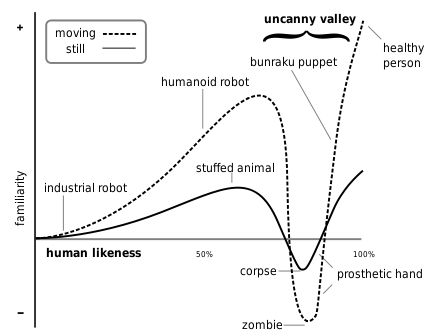 Here is a nice WebGL demo that show this effect with three different heads:
Uncanny Valley Demo (press H for options like F to disable the light blinking!).
I don't feel the uncanny valley effect when I look at the old man. Maybe it's because his human likeness is either around 70% or greater than 90%… According to the graph, 80% seems to be the bottom the of valley (zombie effect).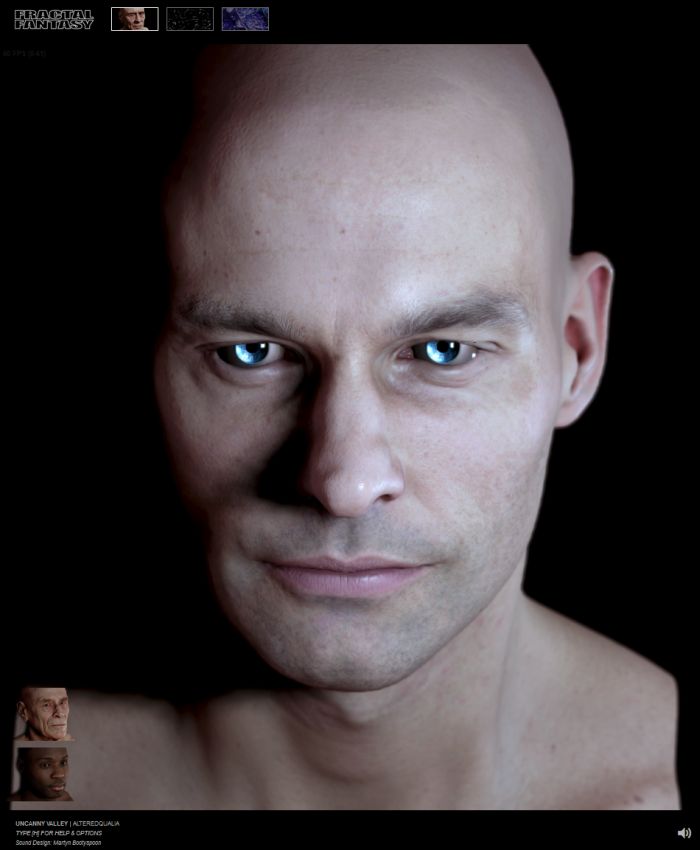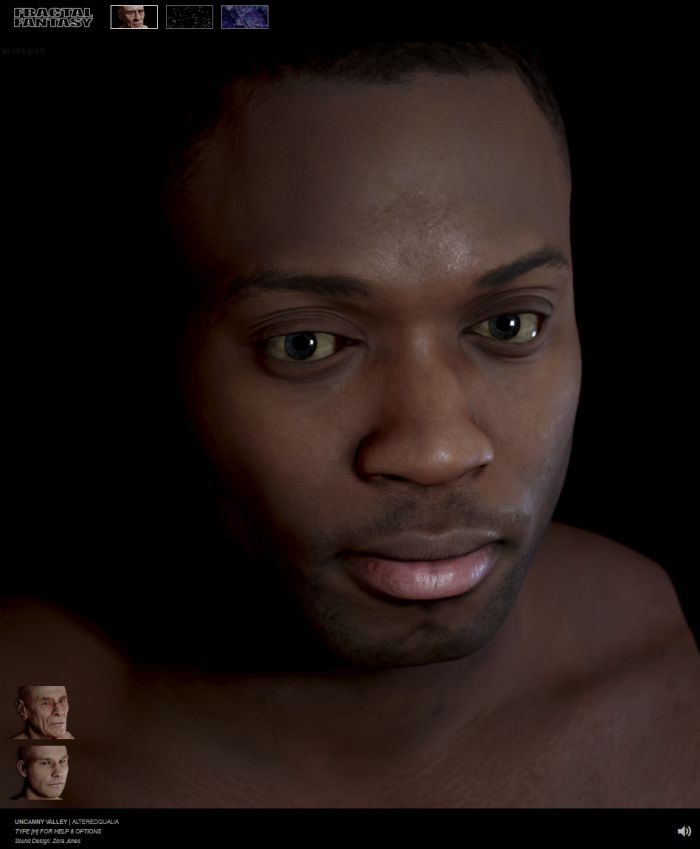 Another cool head rendering demo is available HERE:

Other WebGL demos are available HERE.