1 – Overview
The Radeon R9 Nano has been officially announced yesterday by AMD. This new graphics card is based on Fiji, the same GPU than in the Radeon R9 Fury X. The main difference between Fury and Nano is the physical size of the board and its power consumption.
Then R9 Nano has a power consumption of 175W which is 100W lower than the R9 Fury X (275W). This is possible thanks to lower GPU core frequency and GPU voltage. A modest decrease in voltage and clock speed is enough to get a 100W reduction. Thanks to this reduced power draw, the R9 Nano require only one 8-pin power connector.
The R9 Nano should be available in stores on September 10 2015 and will be priced at USD $649.
2 – Specifications
3 – Gallery / Slides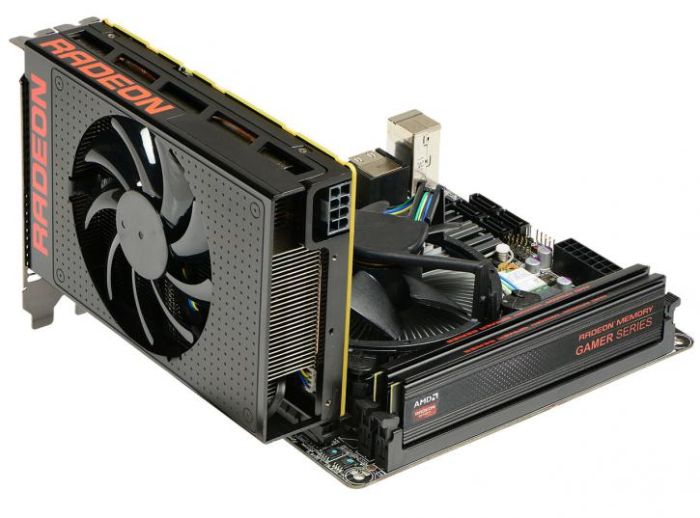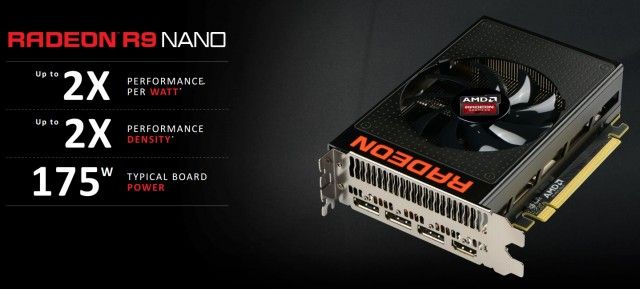 4 – Links