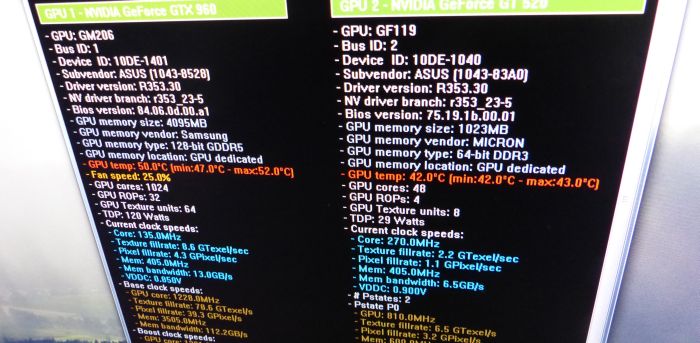 GPU Shark 0.9.5 DOWNLOAD

Webmasters: hotlinking is not allowed, please use the post url as download link.

[download#441#image]
This new version of GPU Shark brings the support of recent NVIDIA GeForce (GTX 980 Ti, GTX 900M series) and AMD Radeon graphics cards (R9 Fury X, R9/R7 300 family). When possible, memory bandwidth, texture and pixel fillrates information have been added.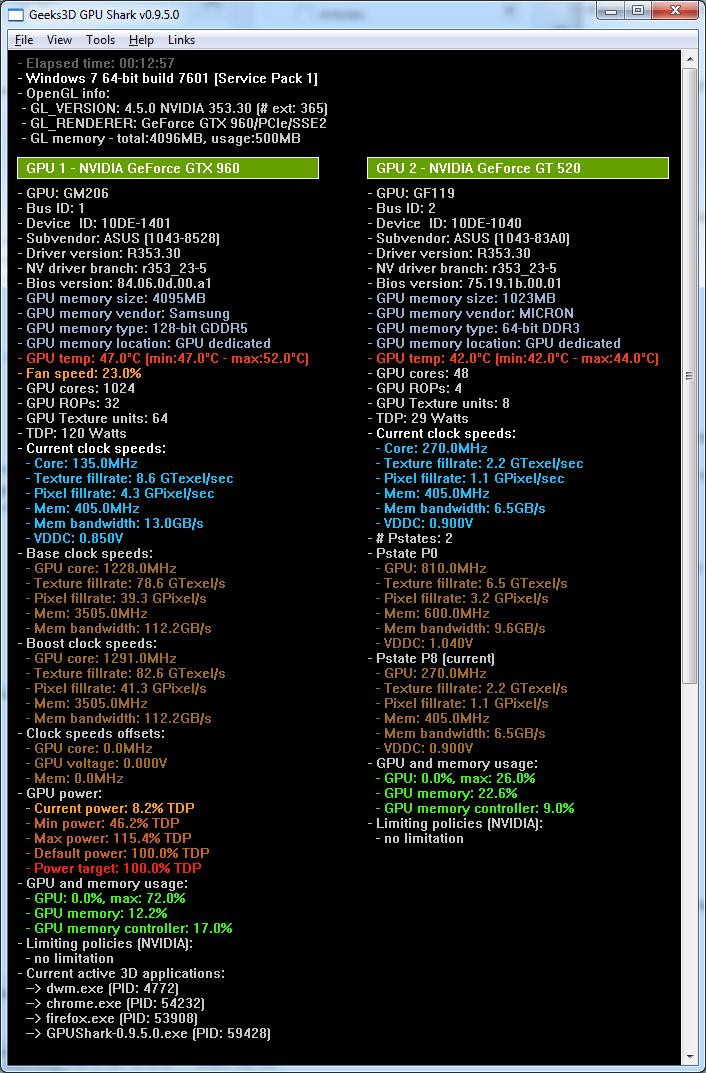 GPU Shark in detailed mode
What is GPU Shark?
GPU Shark is a simple, lightweight and free GPU monitoring tool for GeForce and Radeon based graphics cards and is available for Windows only. GPU Shark offers a global view of all your graphics cards in a single window. More information HERE.
GPU Shark 0.9.5.x changelog

Version 0.9.5.0 - 2015.06.25
---------------------------
+ added memory bandwidth, texture and pixel fillrate.
+ added Radeon R9 Fury X, R9 390X, R9 390, R9 380, R7 370, R7 360, R7 350 and R7 340 support.
+ added GeForce GTX 980 Ti.
+ added GeForce GTX 980M, GTX 970M, GTX 965M, GTX 960M and GTX 950M.
+ added GeForce GT 940M, GT 930M and GT 920M.
! updated: ZoomGPU 1.13.0 (GPU monitoring library)