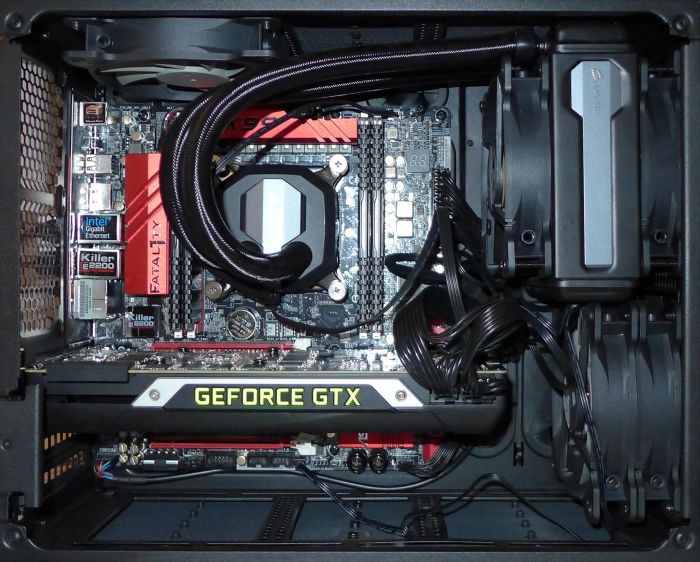 I received a feedback from an user that had some stuttering at regular interval (every two seconds) in any OpenGL application (including GLSL Hacker), on both Windows and Linux. Here are the main parts of his setup:
ASROCK Fatal1ty X99M Killer
EVGA GeForce GTX Titan X
After some discussions and tests, we find that the root of all problems was the BIOS of the motherboard. The latest BIOS for the Fatal1ty X99M Killer (v1.9) improves PCIE card and DRAM compatibility.
We have replaced the GTX Titan X by an old GeForce GTX 280 and all OpenGL demos and apps worked flawlessly. It looks like that with the default BIOS, the Fatal1ty X99M Killer can not handle big GPUs. Fortunately for Fatal1ty X99M Killer owners, ASRock has released a new BIOS that fixes this annoying issue. With the latest BIOS 1.9, all OpenGL applications work perfectly with the GTX Titan X.
I hope this quick post will save time of fellow OpenGL devs…
Thanks to the guys at 1024 for the picture of the Fatal1ty X99M Killer + GTX Titan X rig 😉