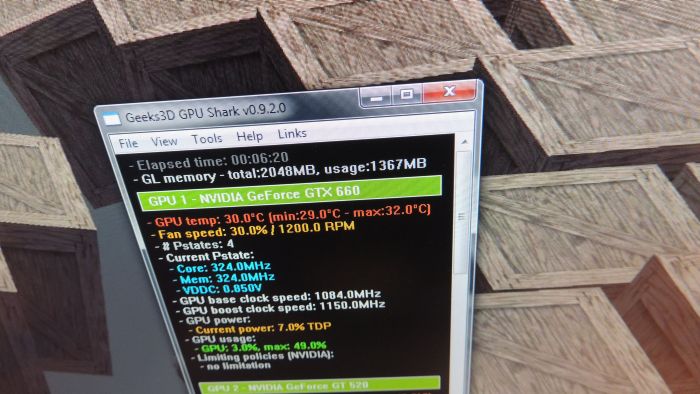 GPU Shark 0.9.2 DOWNLOAD

Webmasters: hotlinking is not allowed (and actually it does not work), please use the post url as download link.

[download#413#image]
This is a maintenance version of GPU Shark that adds the support of Radeon R9 285 (Tonga GPU) and embeds the latest version of NVAPI (R343).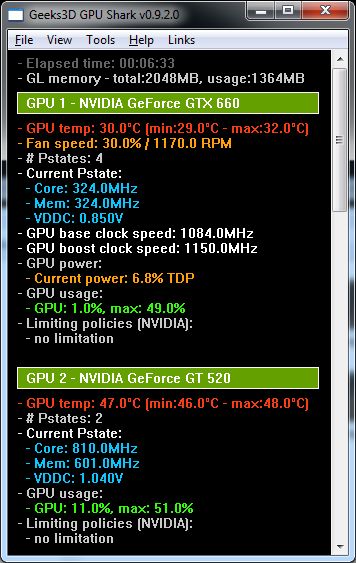 What is GPU Shark?
GPU Shark is a simple, lightweight and free GPU monitoring tool for GeForce and Radeon based graphics cards and is available for Windows only. GPU Shark offers a global view of all your graphics cards in a single window. More information HERE.
GPU Shark 0.9.2 changelog

Version 0.9.2.0 - 2014.11.10
---------------------------
- added support of Radeon R9 285.
- updated: ZoomGPU 1.9.5 (with NVAPI R343).
- updated the description of the driver version for AMD Radeon cards for online submissions.