GPU Shark 0.9.0 DOWNLOAD

Webmasters: hotlinking is not allowed (and actually it does not work), please use the post url as download link.
[download#401#image]
This new version of GPU Shark adds the support of latest GeForce for desktop (like the GT 730 or the GT 720) and recent GeForce for notebook (GeForce 800M and GTX 800M).
The list of active applications for NVIDIA GPUs has been fixed and the detection of Windows 8.1 has been improved.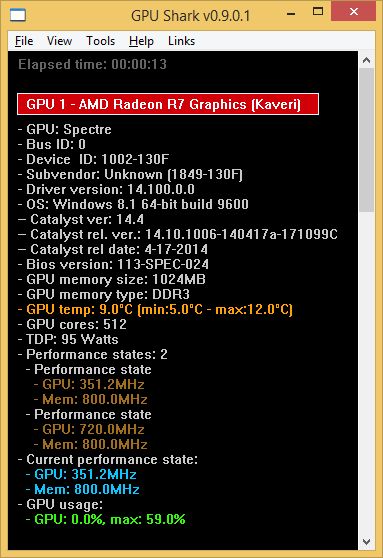 You can submit GPU Shark information to the online GPU database (Tools > Submit to GPU Database).
What is GPU Shark?
GPU Shark is a simple, lightweight and free GPU monitoring tool for GeForce and Radeon based graphics cards and is available for Windows only. GPU Shark offers a global view of all your graphics cards in a single window. More information HERE.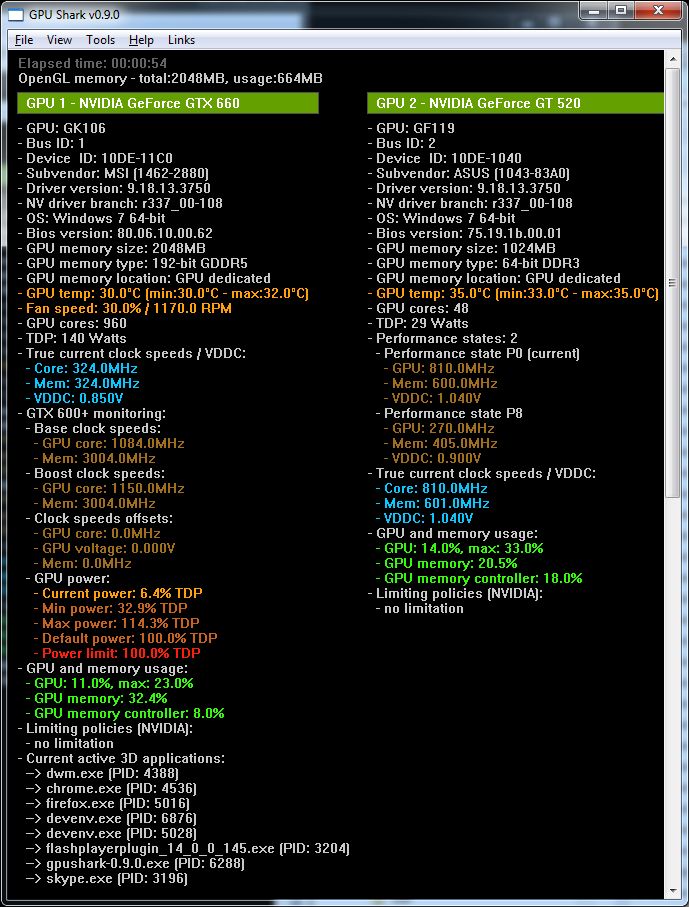 Detailed view
GPU Shark 0.9.0 changelog:

Version 0.9.0.1 - 2014.08.27
---------------------------
- fixed a small bug in Win8.1 detection.

Version 0.9.0.0 - 2014.08.22
---------------------------
- added support of desktop GeForce GTX Titan Z, GT 730, GT 720.
- added support of notebook GeForce GT 700M series, GTX 700M series, 800M series
  and GTX 800M series.
- updated functions related to the list of active apps for NVIDIA GPUs.
- improved Windows 8.1 detection.
- update: ZoomGPU 1.9.0 (with NVAPI R340).