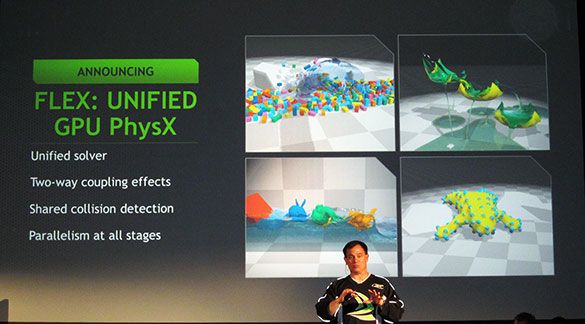 In press conference today in Montreal/Canada, NVIDIA has revealed several new technologies
for game developers.
FLEX, or unified GPU PhysX, is a new tool that should be released during 2014. FLEX should allow more interaction between different effects and will include fluids and particles, soft bodies and clothes. FLEX will included in the PhysX SDK.

NVIDIA has also unveiled Flame Works (from the same Works family than FaceWorks) that offers film-quality volumetric particle effects: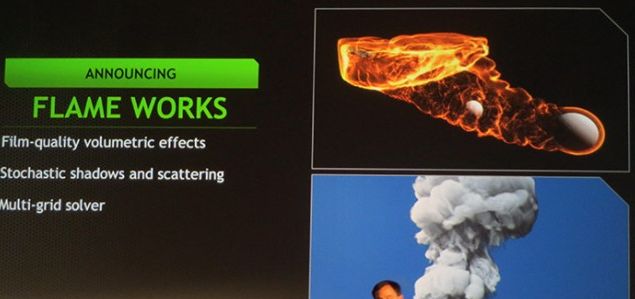 Related links: