I recently updated my private network with a NAS. I have now a real file/web/media server that runs 24/7 and that is accessible by any computer connected to the LAN. I chose the Qnap TS-221 for two main reasons: 1/ it was quickly available and 2/ I read some good feedbacks about it over the net.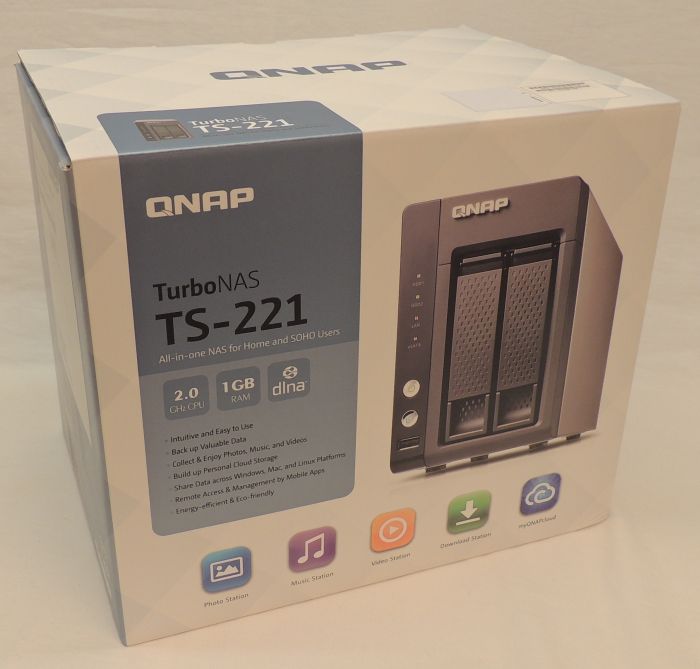 Qnap TS-221 is a storage server that works under a customized version of Linux. Storage server is a global word because the TS-221 is at the same time a file server, a download server, a media server for your videos and images, a web server (Apache, MySQL), a print server and more…
The bundle is rather simple: the TS-221, a network cable, the PSU and the installation guide (a single page!):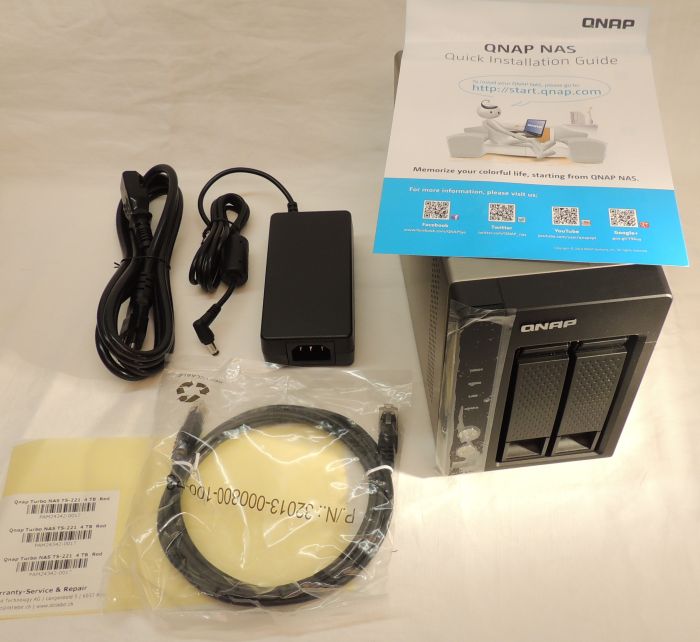 Here are some picture of the TS-221:

The TS-221 runs very quietly so you can put it near your desktop, it won't bother you.
The TS-221 supports two SATA2 HDDs (two bays). The model tested comes with two 2TB hard drives (Western Digital). Each HDD is hot-swappable and RAID 0/1 configurations are supported.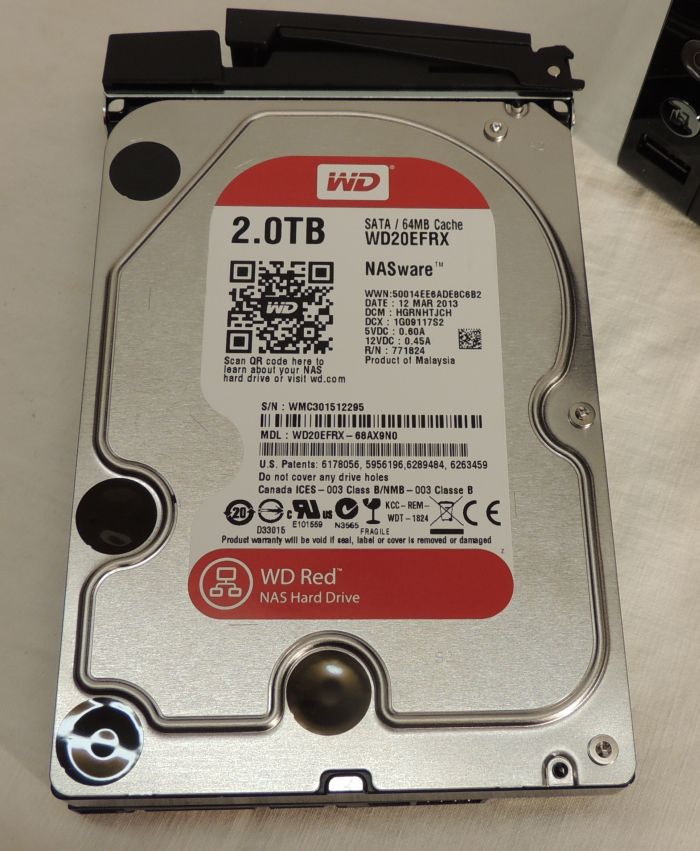 The TS-221 mainboard includes a Marvell 88F6282 CPU @ 2GHz and 1GB of DDR3 system memory.
Now the installation.
One word: easy!
Go to this page, download the QFinder application that will find the NAS on your network and will set it up!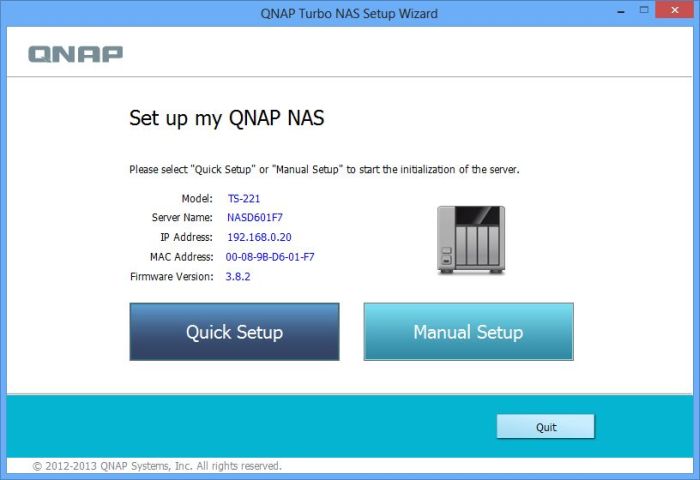 Once tthe TS-221 is configured, just open a net browser and past the ip address or your NAS to connect to the QTS 4.0 admin panel:

From the admin panel, you can configure and manage every part of the TS-221: you can create new folders, new users with particular rights, enable or disable services like the web server. Very easy!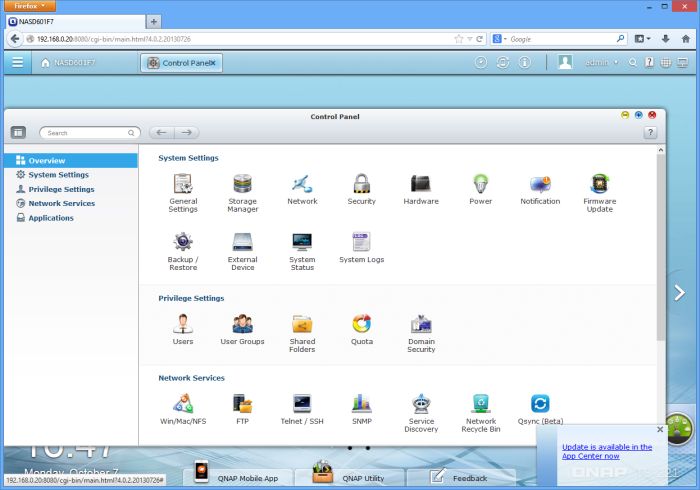 To upload and download files, I chose to use a FTP client like FileZilla. It's perfect for me (FileZilla is available for Windows, Linux and Mac OS X) and FTP transactions with the TS-221 work very fine. There are other ways to access to your files like with network shortcuts in the Explorer or via a web interface.
More information and specifications of the TS-221 can be found here: Qnap TS-221 homepage.