Article index:
4 – Raspberry Pi: First Boot
Now the most important moment: the first boot. I connected an USB keyboard and mouse, a RJ45 ethernet connector, a LCD monitor connected via the HDMI port, the SD card and the micro USB power supply:

If the card is not damaged, the LED indicators should turn on like that:

And you should quickly see this screen:

I validated Finish and Raspbian finally started up:

Once the boot of Raspbian is over, you should have this screen: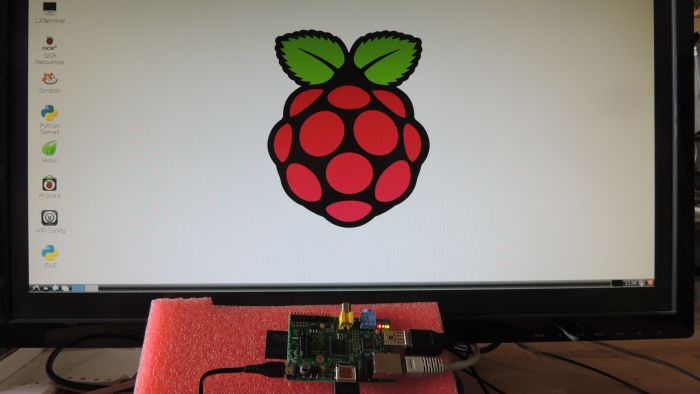 The nice thing is that you have now a fully functional Linux system: you can immediatly browse the Net:

Here is some information about the Linux kernel as well as the GCC version:

My first contact with the Raspberry Pi board is a success. Now the next step is to update and compile my new 3d framework… Stay tuned!
Article index: