VSXu (VSX Ultra) is an OpenGL-based, modular programming environment with for main purpose, the visualization of music and the creation of graphic effects in real-time. VSXu is free and open source and is available for Windows and Linux.
You can download VSXu from THIS PAGE. If you want to dive into the source code just visit VSXu github HERE.
VSXu Artist: the application that allows you to create scenes and demos. Works with a graphical node-based scene graph. Maybe it's me or the Intel HD 4600 GPU, but I didn't manage to see the scene preview (in the top-left window)…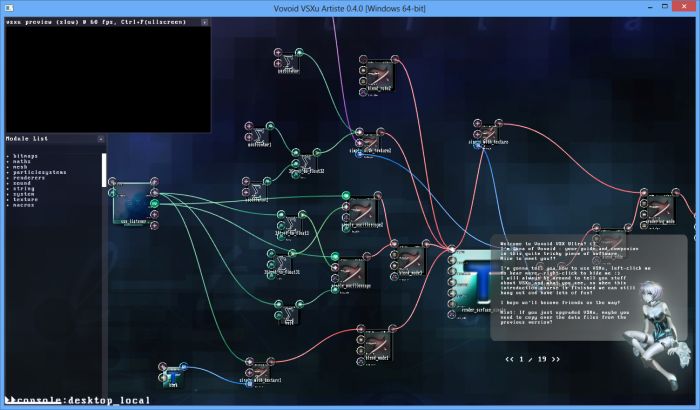 VSXu Player: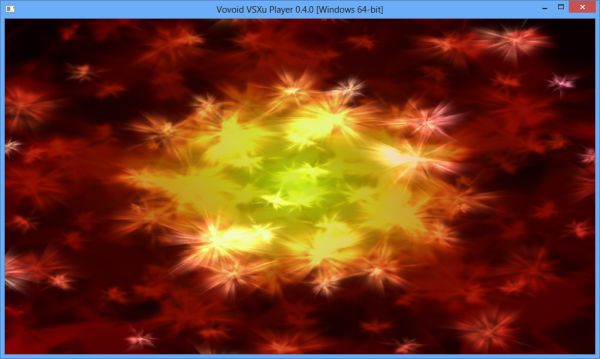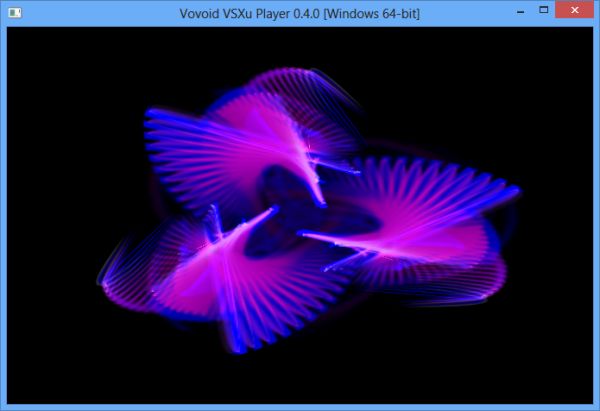 VSXu authors have release a demoscene prod with their tool that ranked #3 at ASM 2011 demo competition. Not bad!

Vovoid – LUNA : REACTIVATION from jaw on Vimeo.