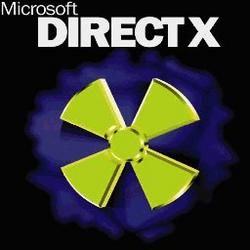 According to AMD's Roy Taylor in an interview with Heise Online, DirectX 11 won't have a successor. Here is the google-translated version of the interview in german where Roy says that DirectX 12 won't see the light of day:
We will put together future Game Bundles top games. We believe this is the right way. But also for the industry, it is an important sign. Because the computer industry has benefited for many years from a continuous renewal of the DirectX interface. A new DirectX has time and again refreshed the industry, new graphics cards need more processors and more RAM. But there is no DirectX come 12th That's it. As far as we know there are no plans for DirectX 12 If this is not correct and someone wants to correct me – wonderful.
What does it mean? That 3D graphics APIs are enough mature that a major new version of Direct3D is no longer necessary? What about new GPU architecture changes? And the future of OpenGL?
Microsoft sent to its XNA and DirectX MVPs, in January 2013, an email saying that as of April 1, 2014 XNA/DirectX will be fully retired from the MVP Award Programme and that DirectX is no longer evolving as a technology.. But in a second email, Microsoft added:
"DirectX is no longer evolving as a technology." That is definitely not true in any way, shape or form. Microsoft is actively investing in DirectX as the unified graphics foundation for our key platforms, including Xbox 360, Windows Phone and Windows. DirectX is evolving and will continue to evolve. For instance, right now we're investing in some very cool graphics code authorizing [sic] technology in Visual Studio. We have absolutely no intention of stopping innovation with DirectX
I hope we'll have shortly some clarifications about this rumor.