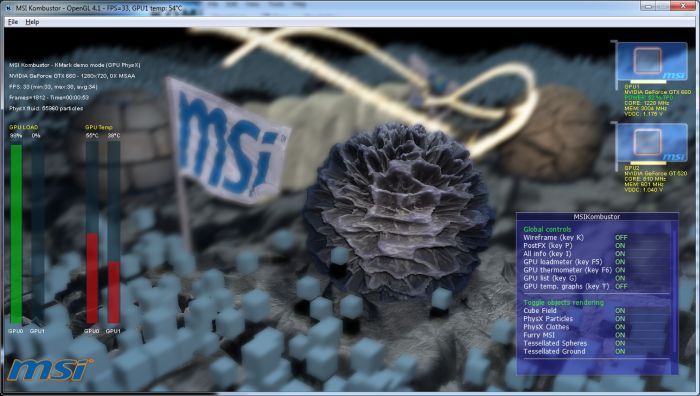 The version 2.5.2 of MSI Kombustor is available. This maintenance release includes the latest version of ZoomGPU with support of GeForce GTX Titan, GeForce GTX 650 Ti BOOST and RadeonHD 7790. New resolutions for multiple 16/9 monitors have been added (one, two or triple FHD or WQHD screens). The embedded GPU Shark has been updated to version 0.6.10.



---

Update (2013.11.18): MSI Kombustor 2.5.6 + MSI Kombustor 3.3.0 are available HERE.

---

You can download MSI Kombustor 2.5.2 here (left-click to grab the file):
[download#331#image]

You can post your feedbacks or bug reports in the following places: Afterburner forum or in the comments section of this article.