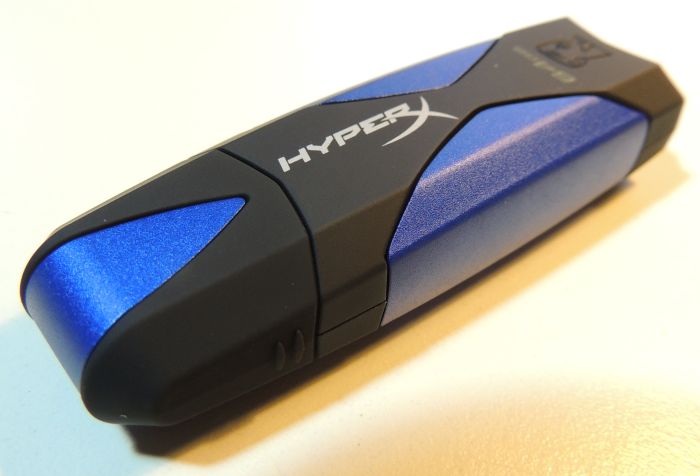 Another USB 3.0 flash drive quick test… I recently updated the way I save my daily and weekly coding work. For the daily work, I use the Supersonic RAGE 32GB from Patriot. And for the weekly backups I need a flash drive with more space. I chose Kingston's HyperX 64GB USB 3.0 flash drive for this task. This flash drive offer better writing speed (faster than 100MB/s) and is shock-resistant.
Kingston HyperX 64GB USB 3.0 Flash Drive Gallery: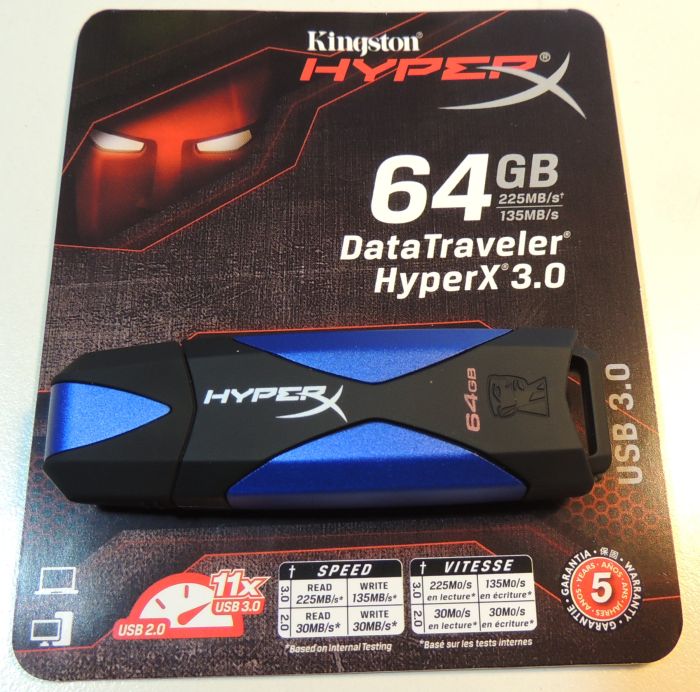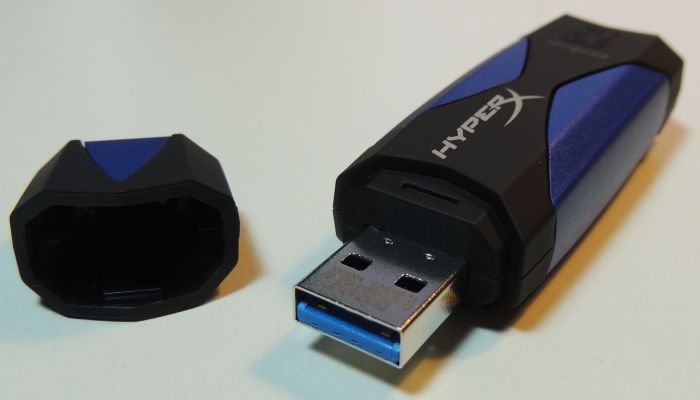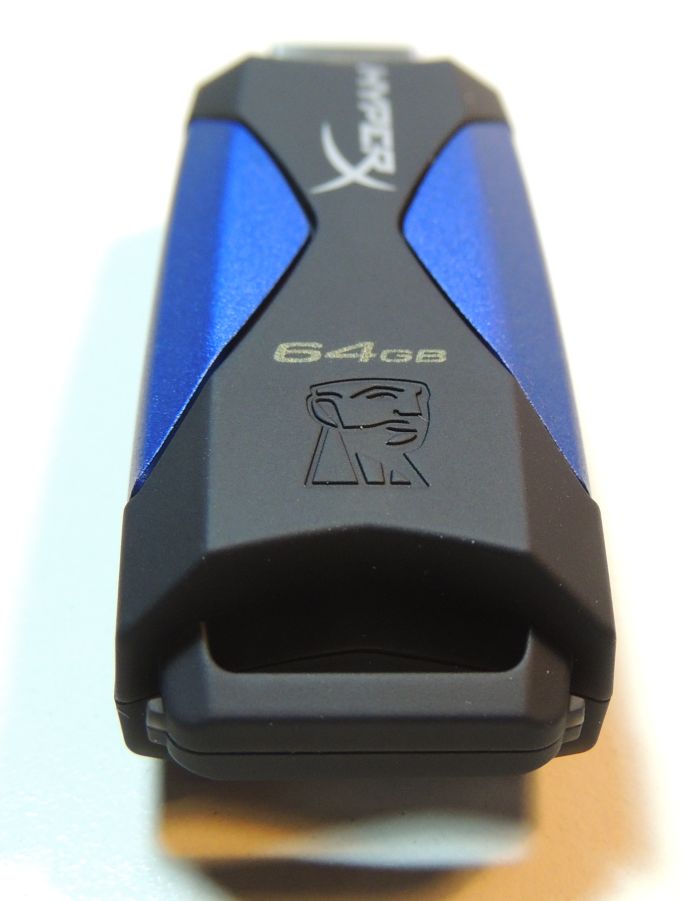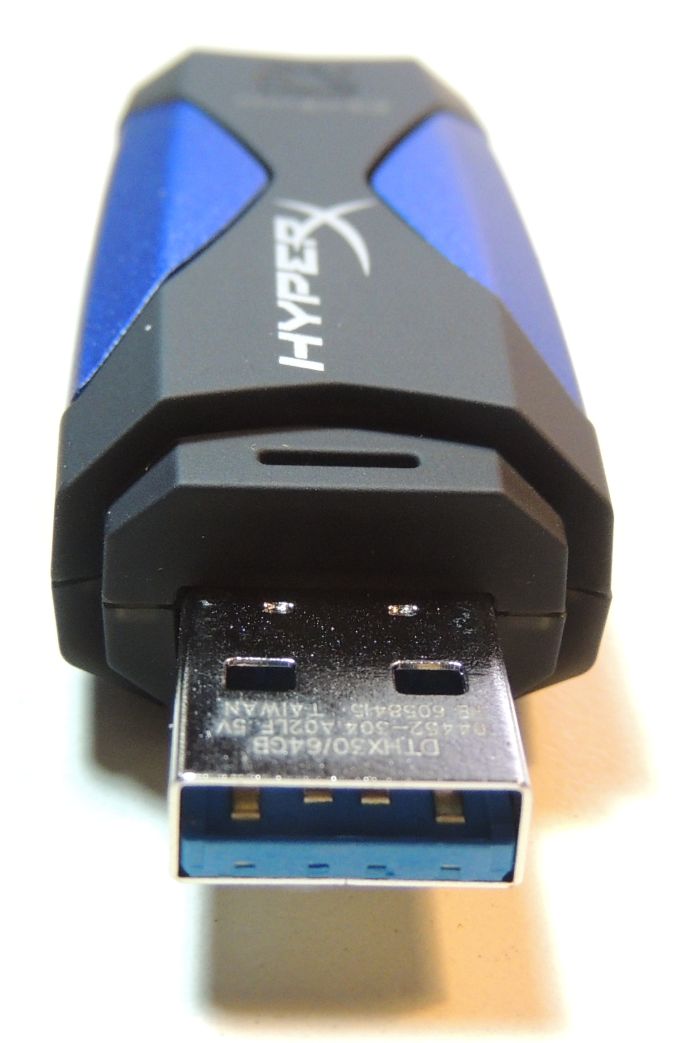 Now some quick benchmarks with CrystalDiskMark 3.0.2 and ATTO Disk Benchmark v2.46: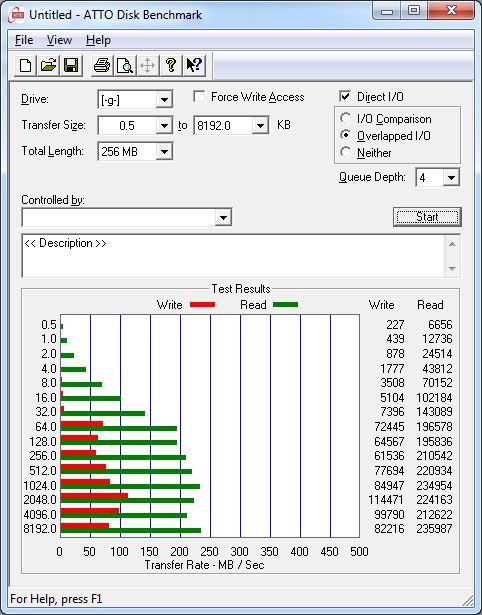 The specs on the packaging say:


The CrystalDiskMark test shows us that reading speed is more than respected: 245MB/s while it's not the case for the writing speed: only 109MB/s. 109MB/s is still more than twice faster than Patriot's Supersonic RAGE 32GB (48MB/s). ATTO seems to confirm the writing speed with a maximum of 114MB/s. I also did two additional tests: a transfer of a 1.27GB folder with 200 images and the transfer of one big 8GB file. The backup of the 1.27GB folder took 18 seconds (around 72MB/s) and the backup of the 8GB file took 75 seconds (around 116MB/s).
In any case, this flash drive is perfect for big amount of data!
Next quick test: Samsumg SSD 840 PRO 256GB…