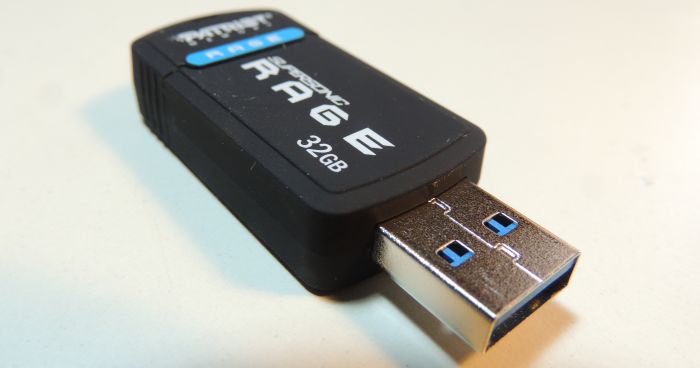 Here's a quick test of Patriot
Supersonic RAGE 32GB USB 3.0
flash drive. I use this flash drive to save my daily coding work and for this particular task (zip files of several hundred of MB), the Supersonic RAGE is pretty fast.
Some pictures of the Patriot Supersonic RAGE 32GB: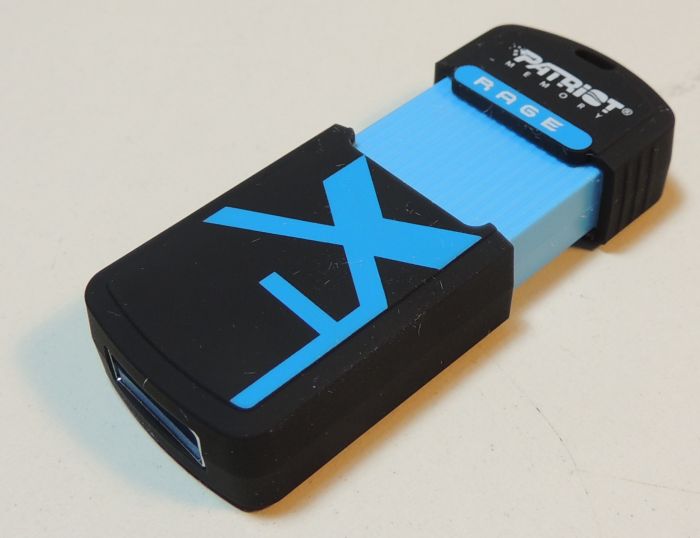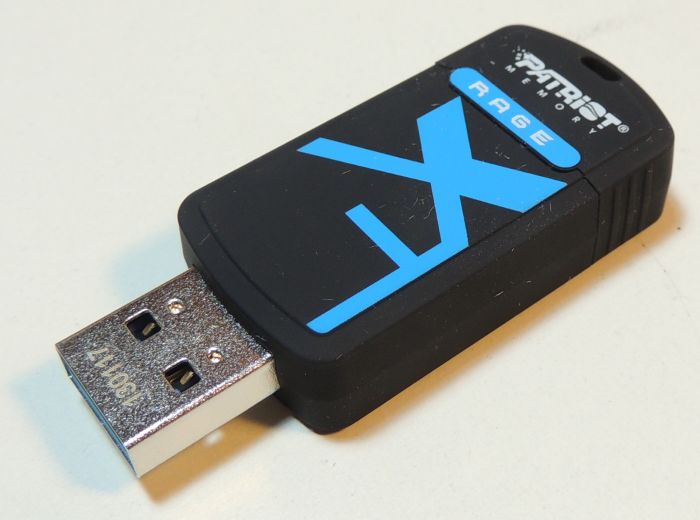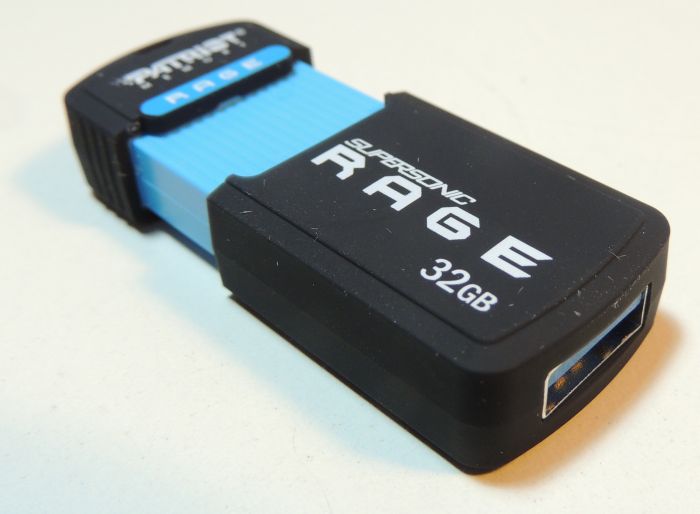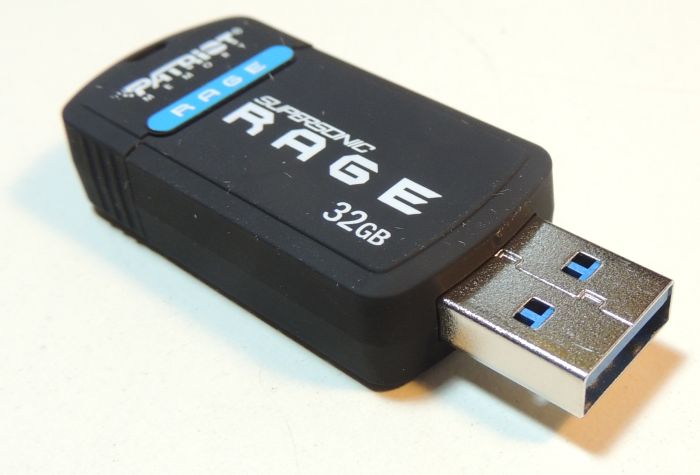 Now a quick benchmark with CrystalDiskMark 3.0.2 (64-bit):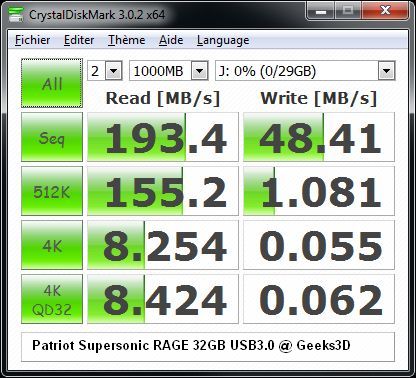 The specs claim: up to 180MB/s READ and up to 50MB/s WRITE. The CrystalDiskMark test shows us that
the specs are true: 193MB/s in reading operations and 48MB/s in writing.
Update (2013.03.14): ATTO Disk Benchmark
I also added this test with another popular disk utility: ATTO Disk Benchmark v2.46.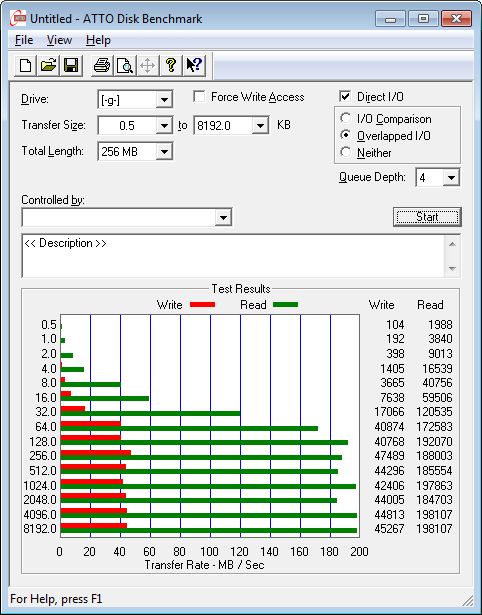 With ATTO, the transfert rate is around 45MB/s in writing and around 190MB/s in reading.
And for the fun, here's the CrystalDiskMark test of an 8GB USB 2.0 flash drive from EMTEC (tested on the same machine):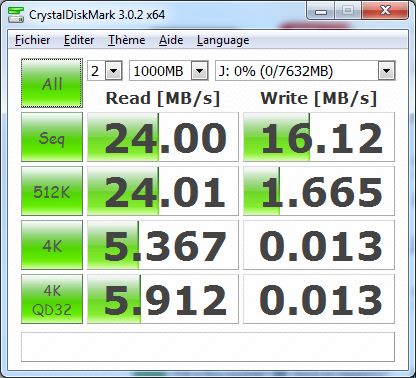 The french version of this article is available here: .
Test: Clé USB 3.0 Patriot Supersonic RAGE 32Go.