NVIDIA
Project SHIELD
is an interesting product: it's a gaming portable under Android. The interesting thing is that you can not only play Android games but you can also play PC games… via WIFI.
Project SHIELD can connect to a PC via WIFI and display the content of Windows (the PC game). The game rendering is done on the PC and SHIELD only display the final image:
Most PC gamers own a fairly sizable games library. But unlike music and video which can be streamed freely around the house, playing PC games requires sitting in front of a PC. Even if the picture could be streamed, where would it stream to and how would one interact with it? SHIELD elegantly solves both problems. With a 5" 1280×720 screen and a full sized controller, it is capable of not only displaying a PC game in its full glory, it lets you play it too. And because the rendering is done on the PC and the picture is streamed as video, you get GeForce GTX class graphics and long battery life. It's kind of like having a GeForce GTX PC in the palm of your hand combined with the battery life of a Tegra device.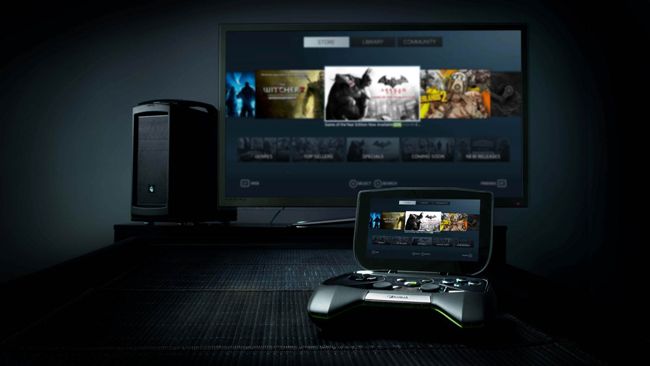 The SHIELD device is powered by a Tegra 4 processor made up of a quad core ARM Cortex-A15 CPU and 72 custom GPU cores: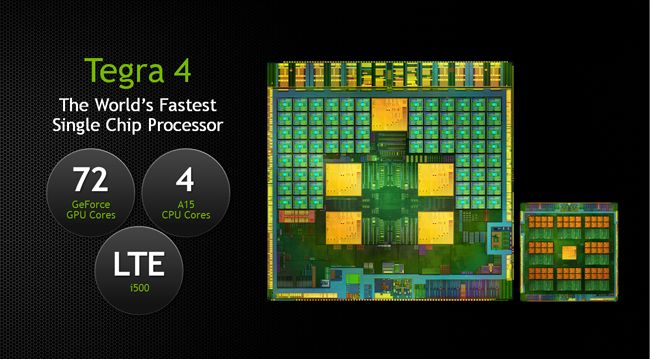 A 5-inch 1280×720 retinal multi-touch display, a console-grade game controler as well as a bass-reflex audio system are the other features of this portable device.
SHIELD should be launched in Q2 2013.
More information is available here: NVIDIA Untethers Gaming with Project SHIELD.
I wonder if we can see any PC 3D applications on SHIELD (like a simple OpenGL demo) or it is limited to some SHIELD-certified applications?