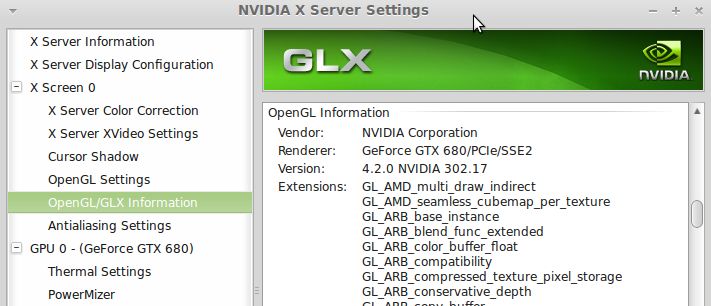 NVIDIA has released a certified / stable graphics driver for Linux that supports all GeForce boards. You can download the 32 and 64-bit versions of the driver as well as read the complete release notes here:
Downloads for FreeBSD and Solaris can be found HERE.
R302.17 is an OpenGL 4.2 driver and exposes the same OpenGL extensions than R302.11.
Here's a short howto article about updating the NVIDIA driver under Linux: How to quickly Install NVIDIA R302.11 Drivers Under Linux Mint 13.
Source: Geeks3D forum