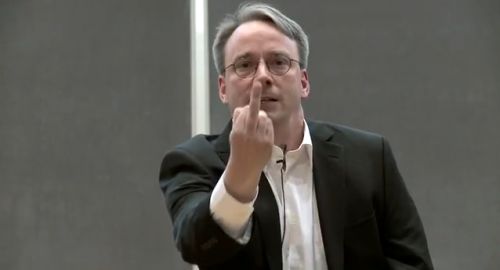 Linus'position about NVIDIA Optimus support for Linux (for laptops with two GPUs, one integrated –Intel, and one discrete –NVIDIA).
And now, let's wait for the F**k You t-shirts with Linus'face on them 😉
The full length talk is available here:
Aalto Talk with Linus Torvalds, hosted by Aalto Center for Entrepreneurship (ACE) in Otaniemi on June 14, 2012. Linus was interviewed by Will Cardwell and followed with a Q/A session with the audience. Enjoy!