ASUS Radeon HD 7770 DirectCU TOP review index
9 – Radeon HD 7770 DC TOP: Conclusion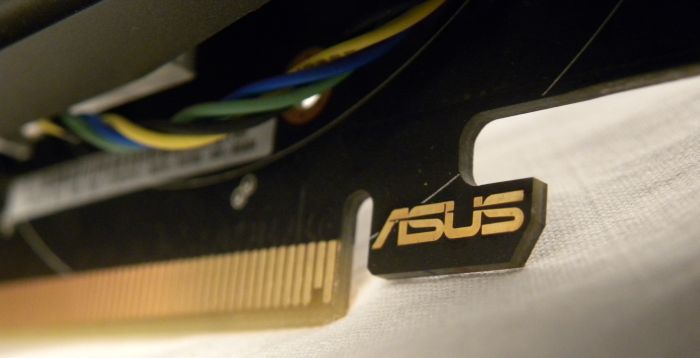 ASUS Radeon HD 7770 DirectCU TOP is a good mid-range graphics card. Its global performances are in the same range than GeForce GTX 460 and Radeon HD 6870 ones. Actually the Radeon HD 6870 is inadequate (too powerful), the right card would be the Radeon HD 6850.
The HD 7770 is one of the fastest sub-100W graphics cards on the market (both GTX 460 and HD 6870 are rather in the 200W level). Compared to the Radeon HD 5770 (the HD 7770 can be seen as the modern successor of HD 5770), there is a signicative performance gain, 20% to 30% and even more. In ShaderToyMark for example, which is a pure pixel shader benchmark (OpenGL), the HD 7770 is around 50% faster than the HD 5770. Same thing for Unigine Heaven or 3DMark11. Nice improvement!
The HD 7770 is priced at around USD $160 (recommended by AMD). This price is higher than the HD 6850 or even HD 6870 one which is a problem. The HD 6850 and HD 6870 offer better performance for less money. Currently the lack of competitors (I think to NVIDIA GeForce GTX 660 or something like that) explains the high price of Radeon HD 7000 Series. So we can hope some signicative drops in the price in the next months…
When the price of HD 7770 will become correct, all cards based on the Cape Verde GPU, like this HD 7770 DirectCU TOP, will be a good investment thanks to features like a 28nm GCN GPU, Direct3D 11.1, PCI Express 3.0, low power consumption and ZeroCore Power technology. This card is a true evolution of the HD 5770 and we can see it through the performances, which are really good. And ASUS' DirectCU-based VGA cooler is guarantee to have an efficient and quiet cooler even under stressing apps.
ASUS Radeon HD 7770 DirectCU TOP review index