ASUS Radeon HD 7770 DirectCU TOP review index
2 – ASUS HD 7770 DC TOP Gallery
ASUS Radeon HD 7770 DC TOP uses a customized VGA cooler based on ASUS' DirectCU technology: the cooler has two 8mm heatpipes in contact directly with the surface of the GPU. This direct contact assures an efficient and quiet cooling.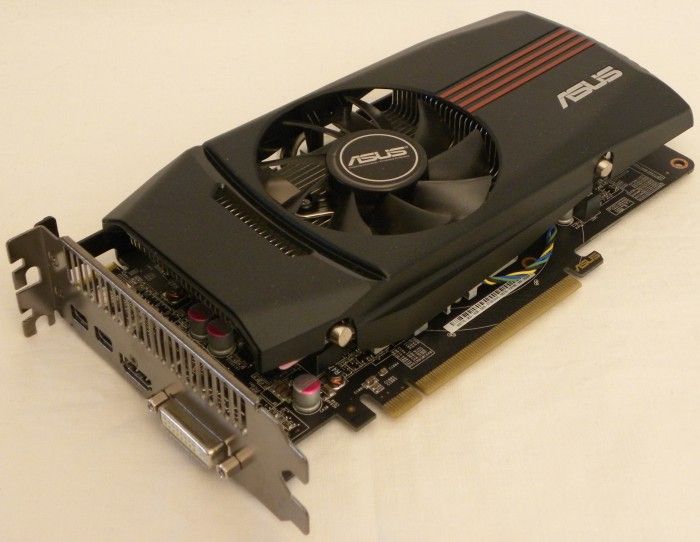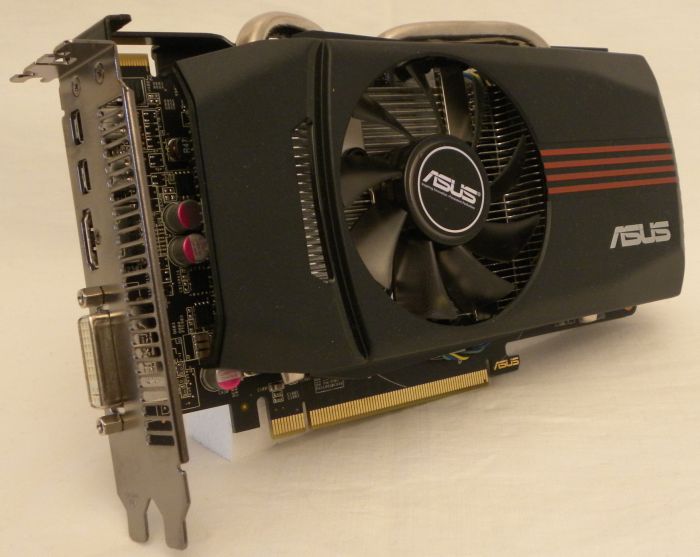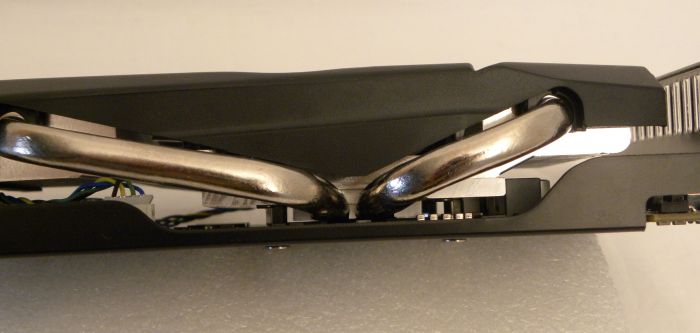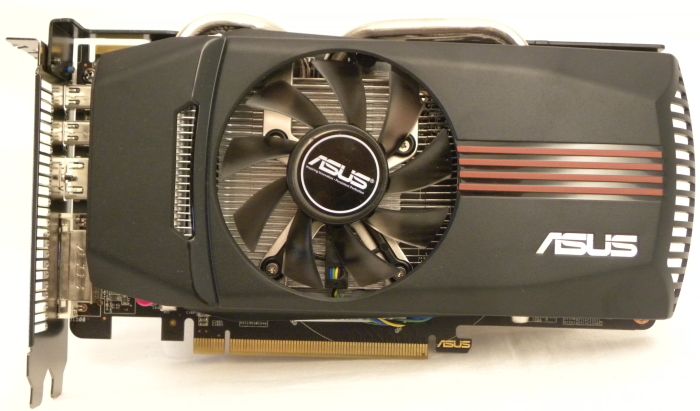 The board has one 6-pin additional power connector. The maximum power that can be handled is 150W (75W on the PCI-Express slot and 75W by the power connector). AMD limits the TDP to 100W (PowerTune) while the typical board power draw is 80W.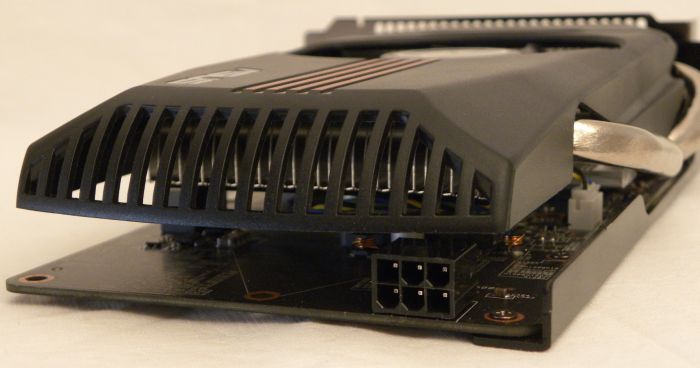 Now the output connectors. From left to right, there are two mini DisplayPort, one HDMI and one DVI connectors.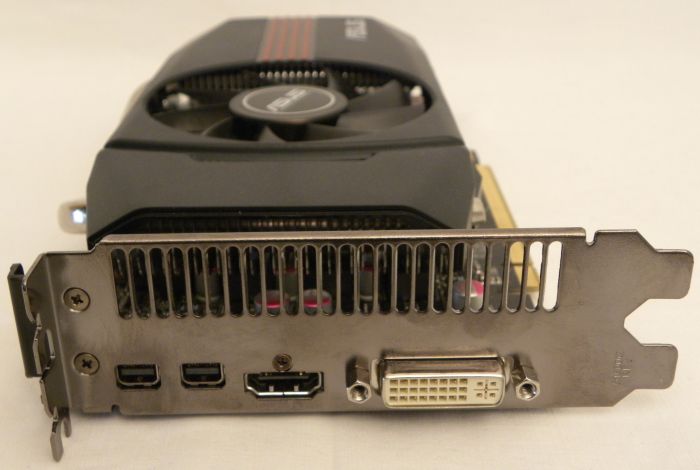 The HD 7770 can be paired with another HD 7770 in a 2-way CrossFire setup.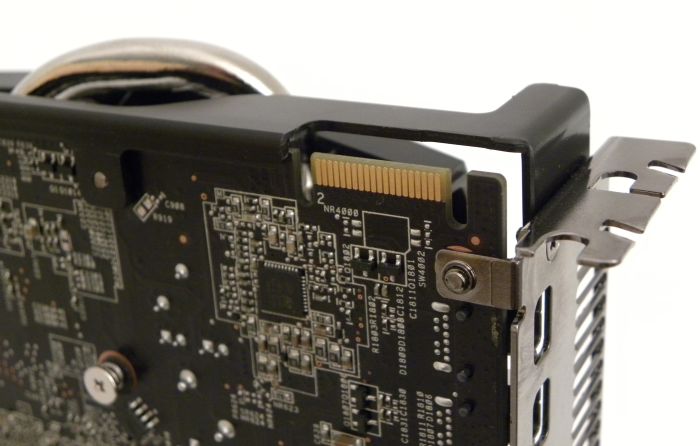 The bundle is limite to its simplest expression: the card, a doc, a DVI/d-sub adapter and a CrossFire bridge: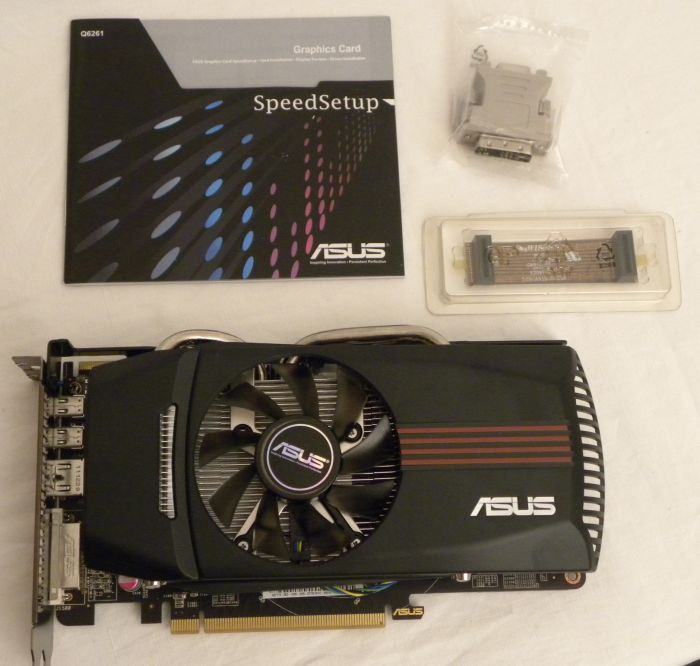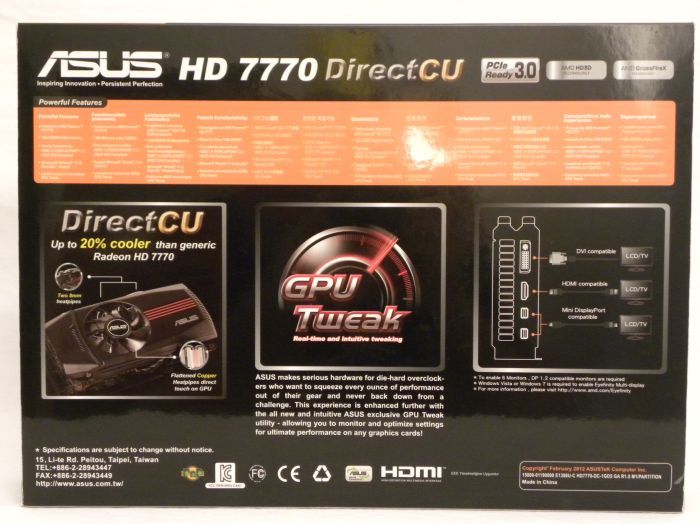 And to finish the gallery, here is, side by side, ASUS DH 7770 and MSI HD 5770 Hawk: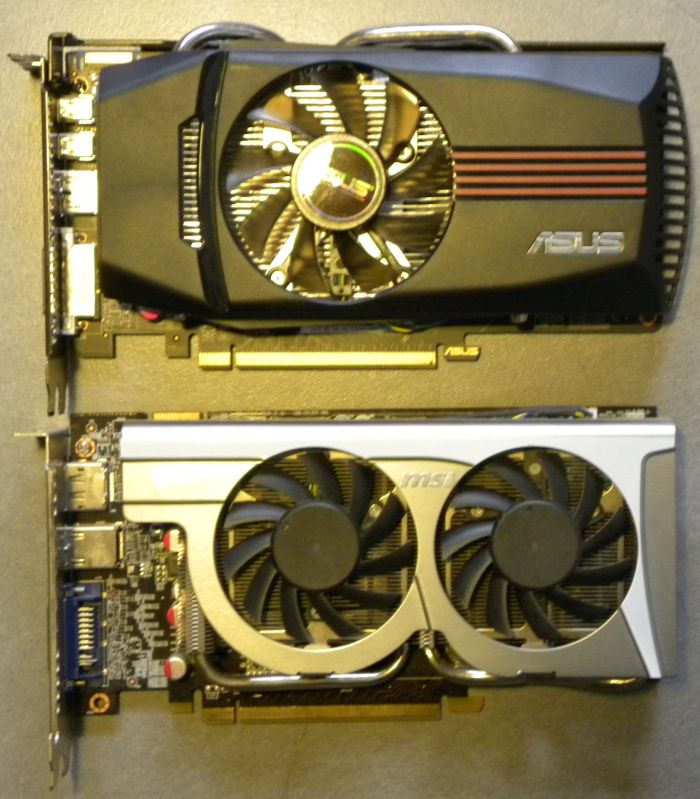 ASUS Radeon HD 7770 DirectCU TOP review index