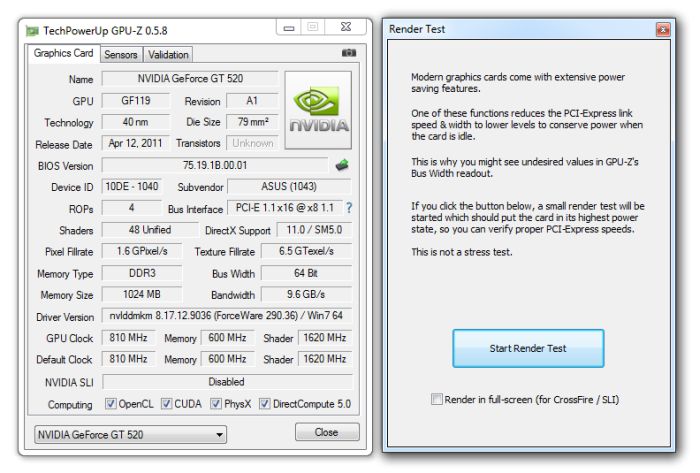 This new version of GPU-Z includes a render test (not a stress test) to put a small graphics load in order to accurately measure the PCI-Express bus configuration. Just read the explantion on the screenshot right above. The following screenshot shows the render test: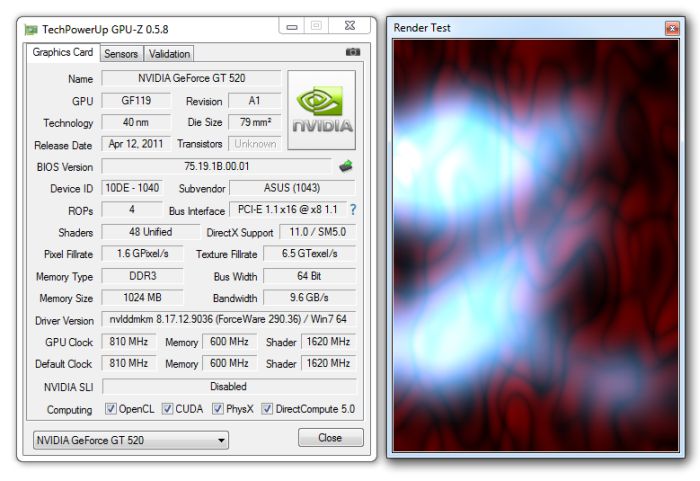 Th other new thing in GPU-Z 0.5.8 is the ASIC quality feature for recent GeForce GTX 400/GTX 500 and Radeon cards. In short, GPU-Z can quantify the quality of the GPU (which depends on the electrical leakages). For exemple on my MSI GeForce GTX 460 Cyclone: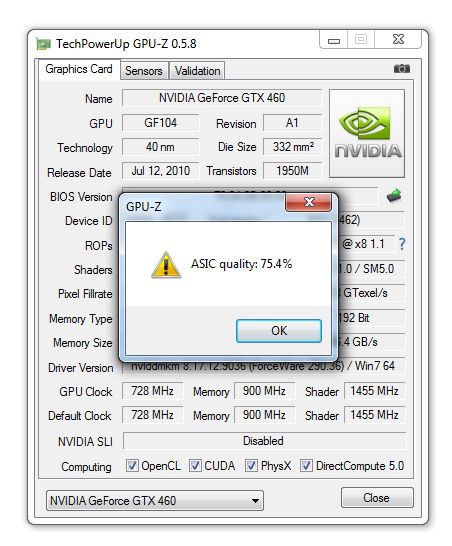 I will test this features on other cards asap!
You can find the ASIC quality menu here: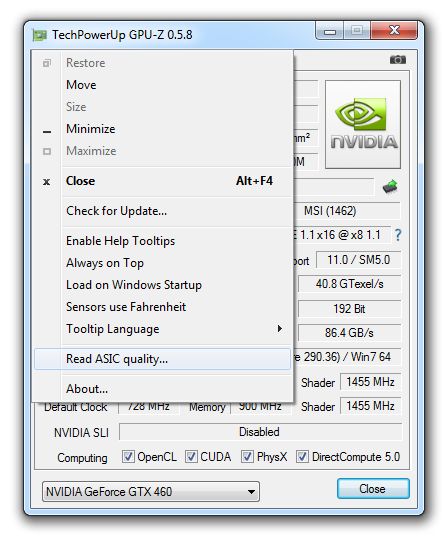 You can download GPU-Z 0.5.8 here:
[download#272#image]
GPU-Z 0.5.8 changelog:
Added explanation about PCI-Express power savings and 3D render test to accurately measure bus config under load
Added function to display ASIC quality for Fermi and Southern Islands. (Located in the GPU-Z system menu; click the icon in the top left of the window)
Fixed crash on older ATI cards
Added voltage monitoring for HD 7970
Improved real-time clock monitoring for HD 7970
Fixed OpenCL detection for AMD Antilles, Whistler, Seymour, Blackcomb
Improved default clock reading for AMD HD 7970 and Fusion
Added support for AMD FirePro V7900, HD 6930, HD 7690M, HD 6410D
Fixed Intel Sandy Bridge IGP to be DirectX 10.1, 32 nm
Added support for NVIDIA Tesla C2075, GeForce GT 630M
Source: Geeks3D forum