ASUS has released an update of its graphics card overclocking utility, GPU Tweak. Like MSI Afterburner, GPU Tweak can be used with any graphics card on the market.
You can download GPU Tweak 2.0.3 from this page. For bug-reports and feedbacks, there is a forum HERE.
More screenshots of GPU Tweak are available HERE. I also used the tool to overclock the Matrix GTX 580 Platinum HERE.
ASUS has also uploaded a guide for overclocking a Radeon HD7970:

On my system, I have a GTX 460 (primary card) and a GT 520. GPU Tweak allows to monitor both cards but on the main GPU Tweak panel, only the tuning of the GTX 460 is possible. I didn't find the way to change the clock speeds of the GT 520: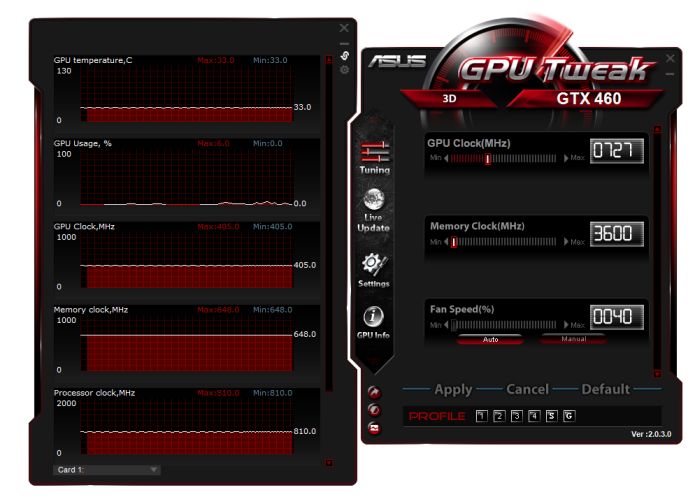 Primary card: GeForce GTX 460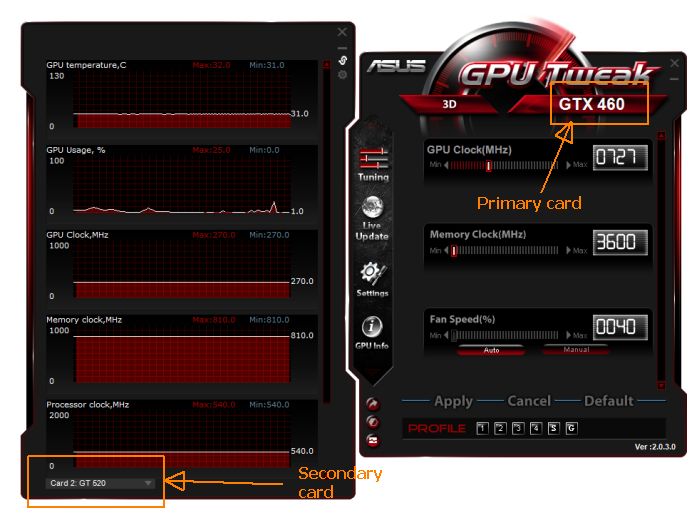 Secondary card: GeForce GT 520