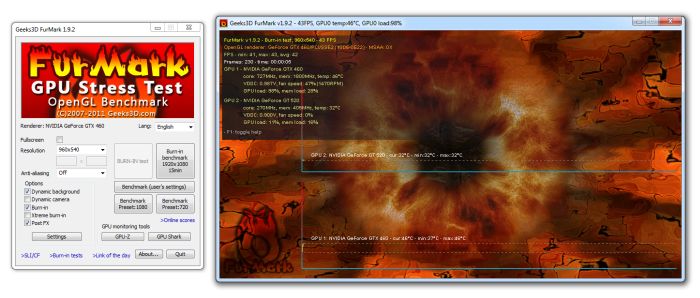 ---
FurMark 1.14.1 available
>>> More information and download HERE <<<
---
Comparative tables of FurMark scores (Preset:1080 and Preset:720) are now available HERE.

---
In order to stress test and burn the new graphics cards you will receive for Xmas, here is an update of FurMark. FurMark 1.9.2 brings some bugfixes, latest versions of GPU-Z and GPU Shark and a new benchmark mode: the burn-in benchmark.
The aim of this benchmark is simple: get the highest score with the lowest GPU temperature. The benchmark lasts 15 minutes at a full HD resolution (1920×1080). Here is an example of score: Radeon HD 6970 (3630 points, 96°C).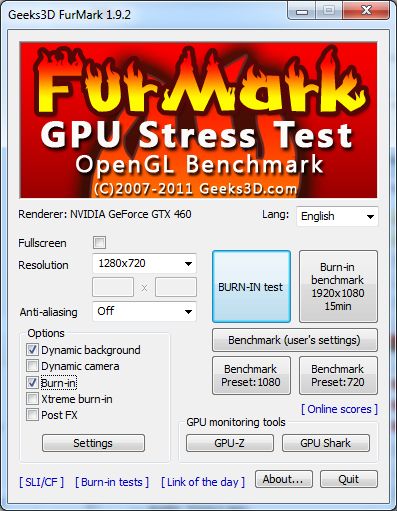 FurMark 1.9.2 Download

Webmasters: hotlinking is not allowed (that will cause an error message), please use the post url as download link.

UPDATE: FurMark 1.10.0 is available with GTX 680 support.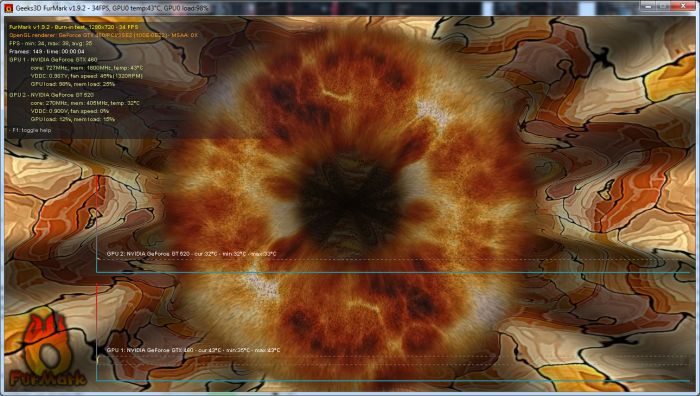 What is FurMark?
FurMark is an OpenGL-based GPU stress test utility (also called GPU burn-in test). It makes it possible to push the GPU to the max in order to test the stability of the graphics card (and the PSU too!) leading to maximal GPU and VRM temperatures. That's why FurMark is often used by overclockers and graphics cards fanatics to validate an overclocking, to test a new VGA cooler or to check the max power consumption of a video card.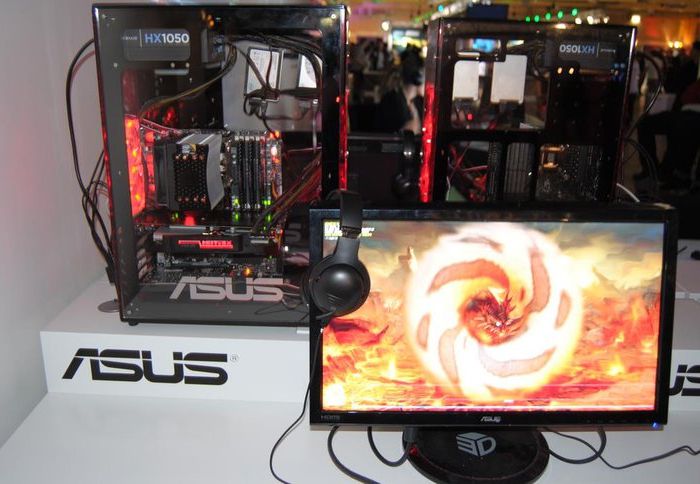 FurMark at DreamHack 2011
Here are some links that show how FurMark can be used to torture graphics cards and PSUs:
Multi-GPU: SLI and CrossFire
Both multi-GPU technologies (NVIDIA SLI or AMD CrossFire) are supported by FurMark but you have to use some little tricks to properly enable the multi-GPU support. See these articles for more details: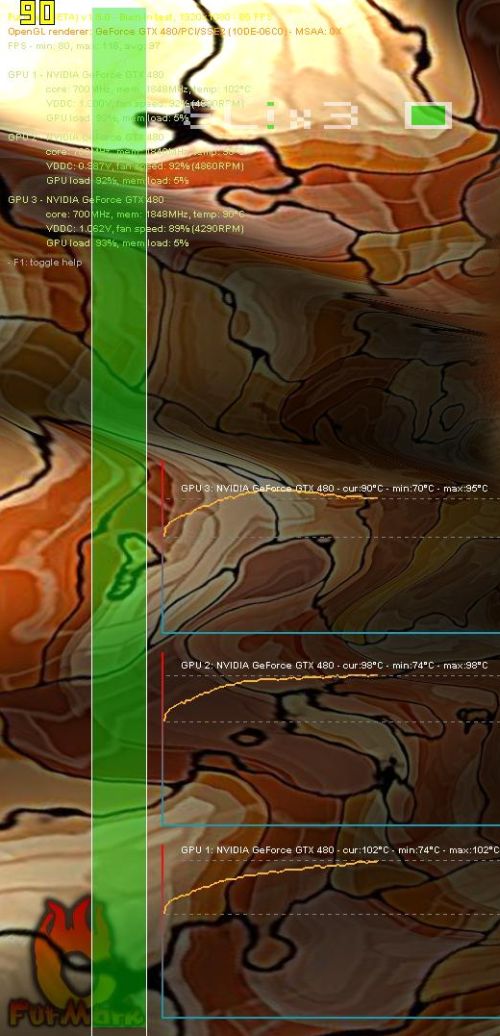 FurMark stressing three GTX 480 in SLI
FurMark 1.9.2 Changelog
New: support of latest NVIDIA GeForce and AMD Radeon cards (ZoomGPU 1.6.1).
New: added new benchmark: the burn-in benchmark (1920×1080 only, duration:15 min). Goal: best score with the lowest GPU temperature.
New: user can now submit a score with a login.
Update: GPU-Z 0.5.6 and GPU Shark 0.5.4
Change: removed the /gtx500ocp checkbox.
Bugfix: fixed a deadlock that hung FurMark sometimes at the end the tests.