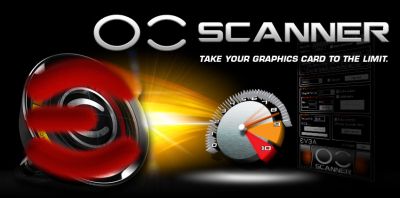 A new update of OC Scanner, EVGA's GPU stress test utility and artifact scanner, is available.OC Scanner 1.8.1 comes with a new stress test based on OpenGL 4 tessellation + FXAA, the possibility to change the main skin (it's a simple image file, *.jpg, *.bmp) and fixes a strange bug: in fullscreen mode (OC Scanner 1.7.4 and 1.8.0) with GeForce cards only, the GPU information (temperature, load, etc.) was not updated (no problem however with a radeon card).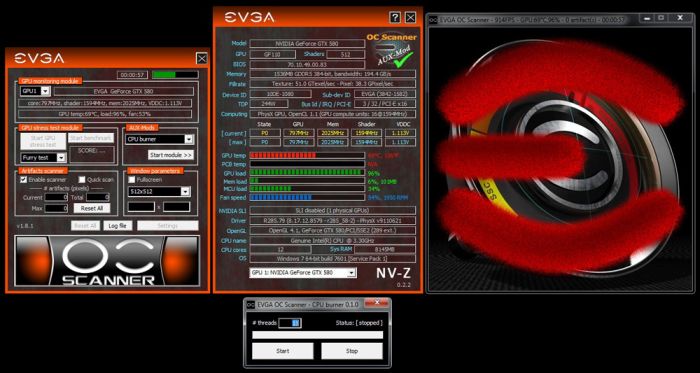 Feedbacks and bug-reports can be posted in this thread.
To download OC Scanner, you have to be logged in EVGA's forums and have a registered GeForce card.


OpenGL 4 tessellation test
OC Scanner related links: