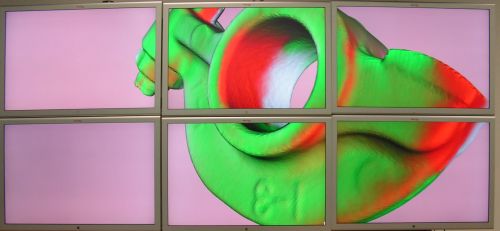 A new version of
Equalizer
, a swiss-made framework for the creation and deployment of parallel and scalable
OpenGL
applications, has been released.
Equalizer 1.02 brings the following changes:
– Compatibility with GLEW library
– Improvements and spec file for RPM packaging
– Make RNG functional without init()
– Support for Mac OS X 10.7 and RHEL 6.1
Yo can download Equalizer 1.02 from this page.
Equalizer allows to use all available GPUs (in the local computer and in all OpenGL-capable computers in the network) to perform the realtime 3D rendering. Equalizer is free and open source and is available for Windows, Linx and Mac OS X.
And if I'm not wrong, Equalizer is currently used in the Blue Brain Project (creation of a realistic digital 3D model of the whole human brain within the next 10 years) to help the visualization of the neuronal network.