EVGA has officially launched its GTX 580 for eXtreme users: the Classified version of the GeForce GTX 580. We already have a preview of this card 2 month ago in this news. The GTX 580 Classified comes with 3GB of GDDR5 memory and a GF110 GPU overclocked at 855MHz (reference clock speed is 772Mhz).
EVGA has designed the GTX 580 Classified from the ground up in order to have a product 100% focused on the overclocking capabilities.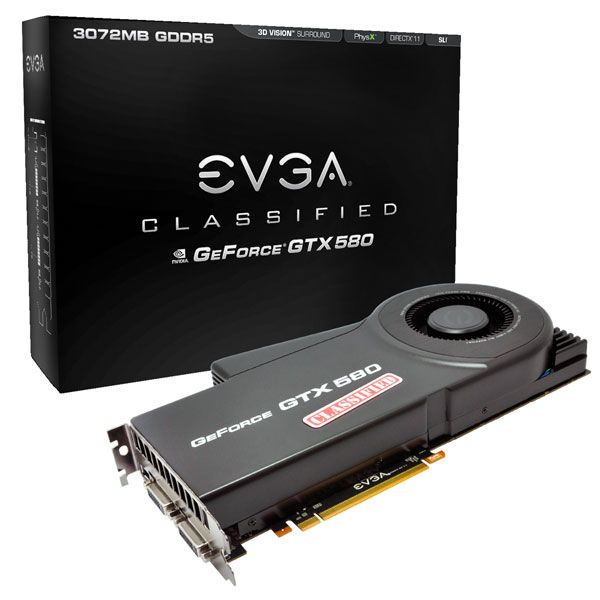 And to have no limit, 3 power connectors are available: two 8-pin and one 6-pin. What does it mean? Simply that the card embarks a trong power circuitry and the maximum power consumption of the GTX 580 Classified can reach 450W (it's not the TDP which is smaller). But the marketing docs say the VRM can deliver up to 1000W…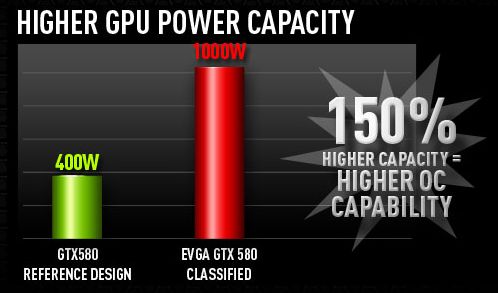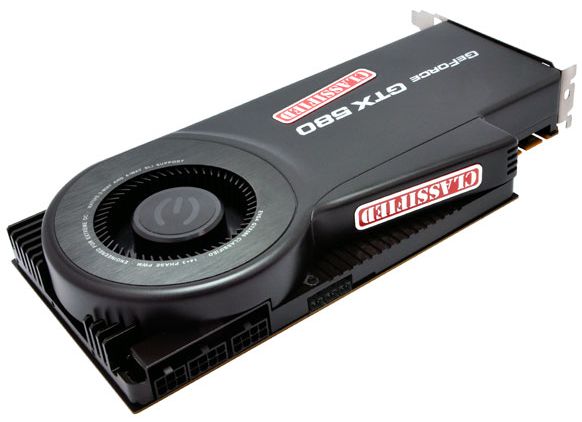 The card is priced at USD $599.99.
The GTX 580 Classified is the direct competitor of ASUS's ROG GTX 580 Matrix and MSI's GTX 580 Lightning series…