ASUS Radeon HD 6770 DirectCU Silent review index
2 – Radeon HD 6770 DC SL Gallery
As I said, the VGA cooler is the killer feature of this Radeon HD 6770.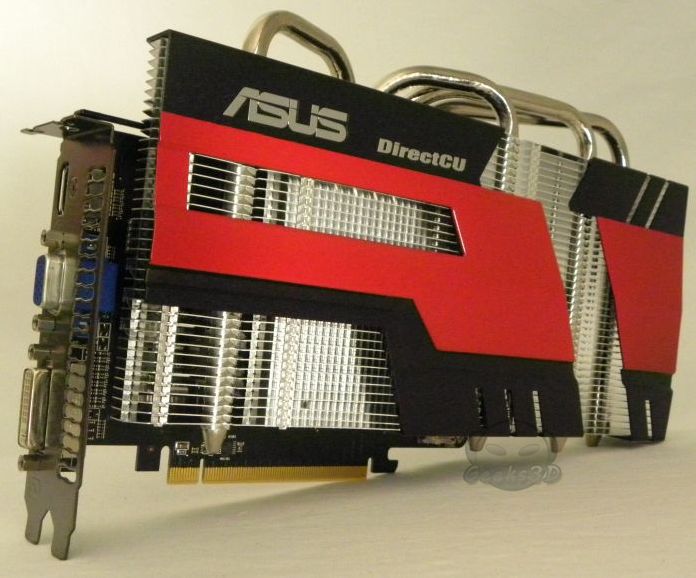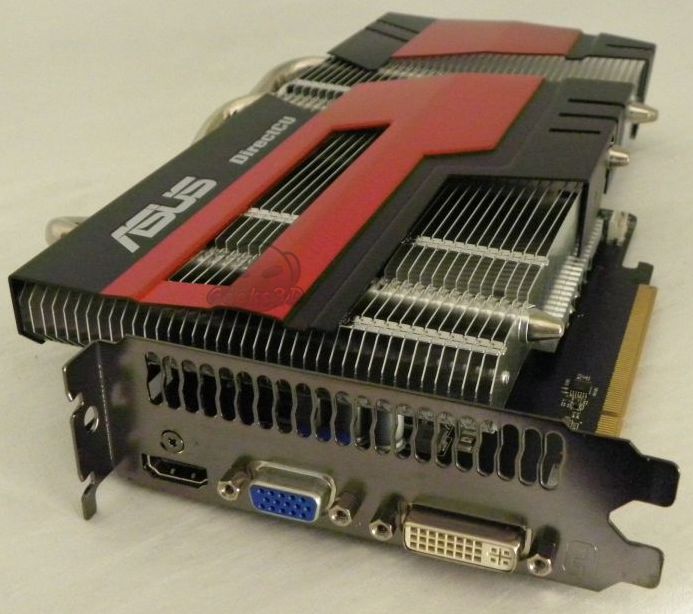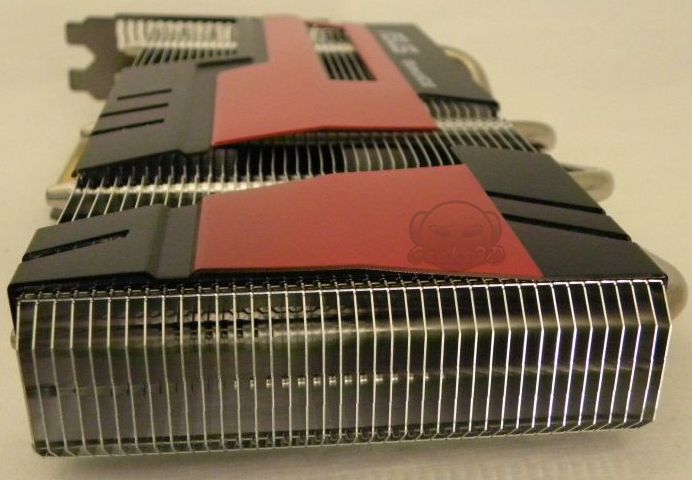 Four 8-mm heatpipes are in direct contact with the GPU for an optimal heat dissipation. According to ASUS, this noiseless VGA cooler runs around 16% cooler than conventional passive cards. We'll see that in our power conszmption and temperature test.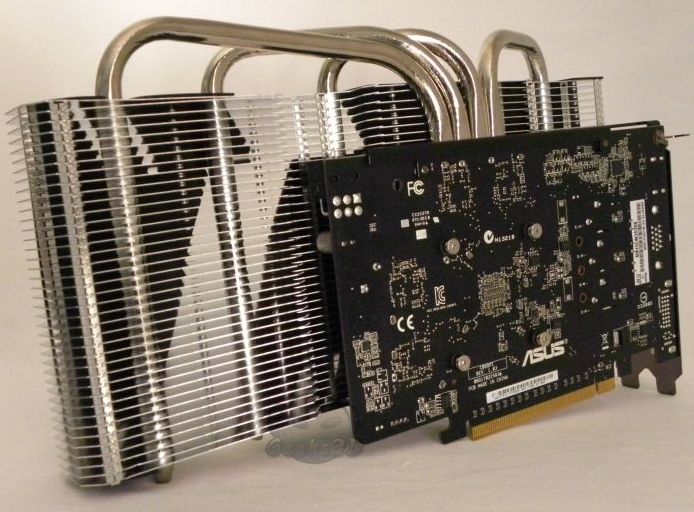 The HD 6770 requires an additional 6-pin power connector. The maximum power consumption of the whole board is then 150W. The TDP (which represent the maximal power consumption in real world applications like games) of the HD 6770 is 108W.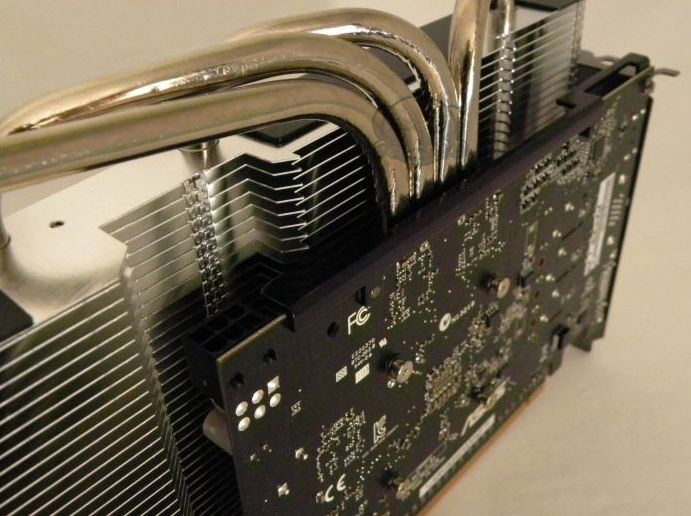 This passive DirectCU cooler is big and even Radeon HD 6970 or GeForce GTX 590 seem small cards: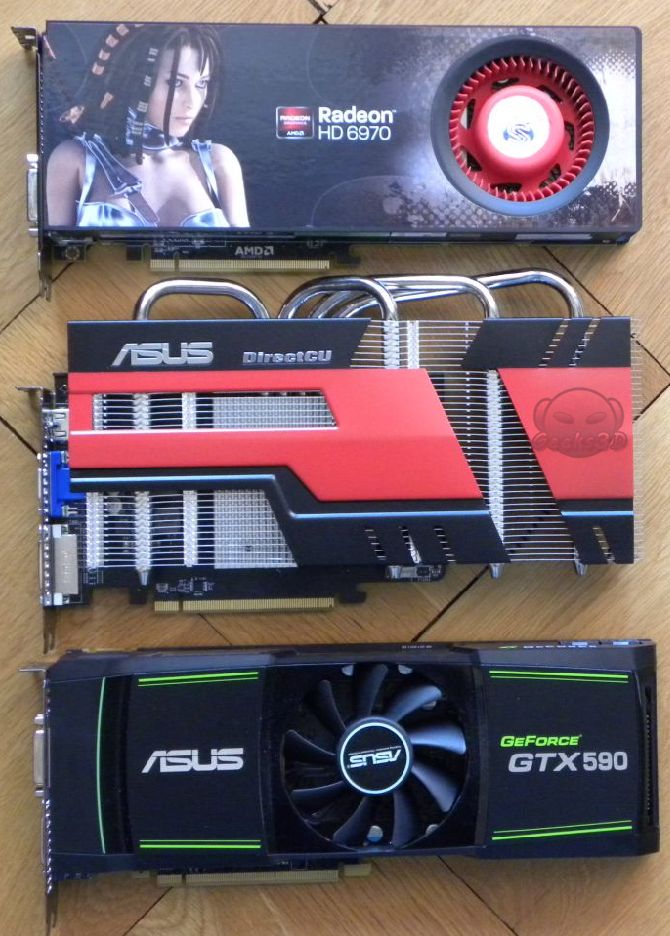 The bundle is quite simple: one HDMI to DVI adaptor, one 6-pin extension power cable and CDROM with driver and utilities.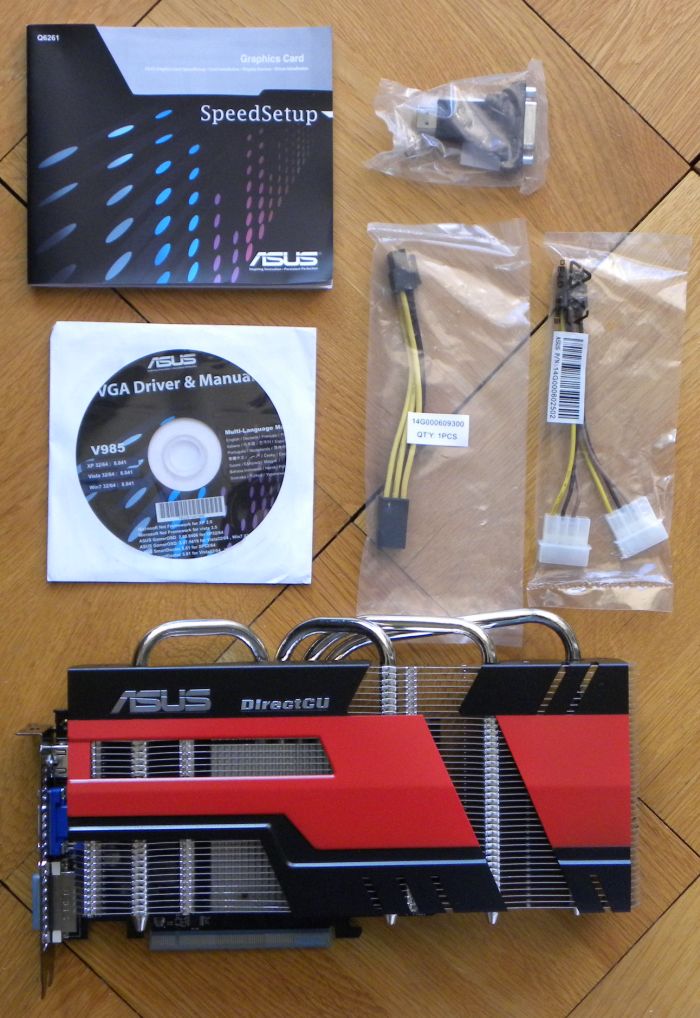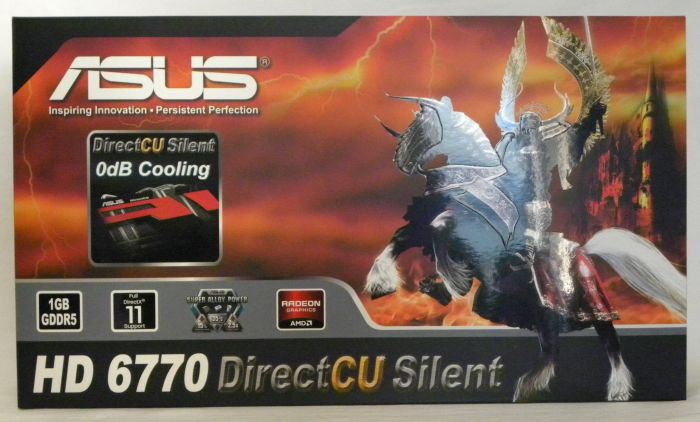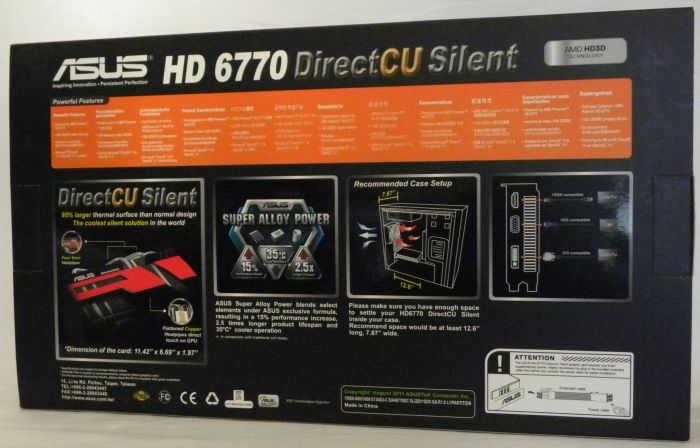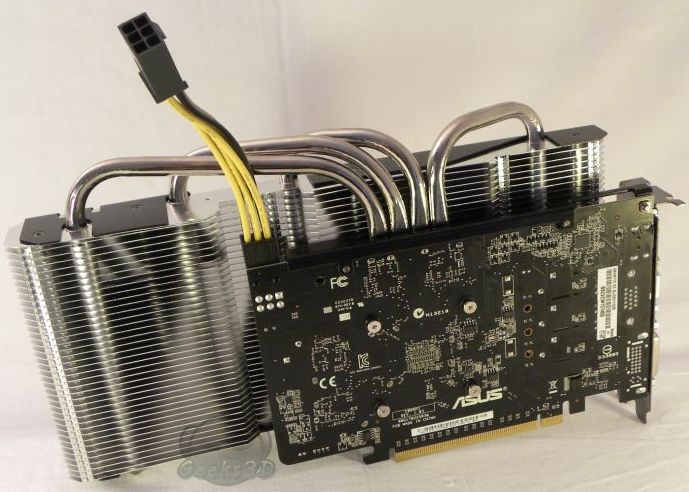 The extension power cable is use!
ASUS Radeon HD 6770 DirectCU Silent review index