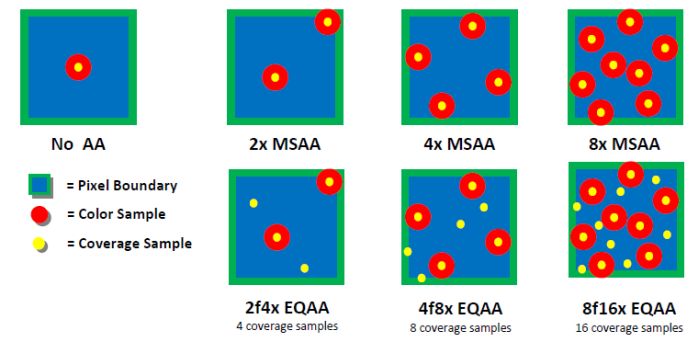 AMD
EQAA
or
Enhanced Quality Anti-Aliasing
is a new anti-aliasing technique available for
Radeon HD 6900
series. EQAA brings advanced smoothing of aliased edges without requiring additional video memory, and with a minimal performance cost.
EQAA is available only with Direct3D 9/10/11 (no OpenGL support). Like NVIDIA CSAA (see HERE), you can enable EQAA by setting the correct multisample quality level:


Quality levels for D3D9

Quality levels for D3D10 / D3D11
For more information about AMD EQAA, here is the complete doc:
EQAA Modes for AMD 6900 Series Graphics Cards (PDF).